Recent national headlines I came across at the end of last week seemed very attention-grabbing. The biggest decline in home prices since the Great Recession! Holy smokes! The problem? It's not true! Not in Lawrence, KS anyway. Home sales are certainly down. I've predicted that since last year. And with a decline in sales, so goes dollar volume. But home prices are up, locally. Check out this graphic: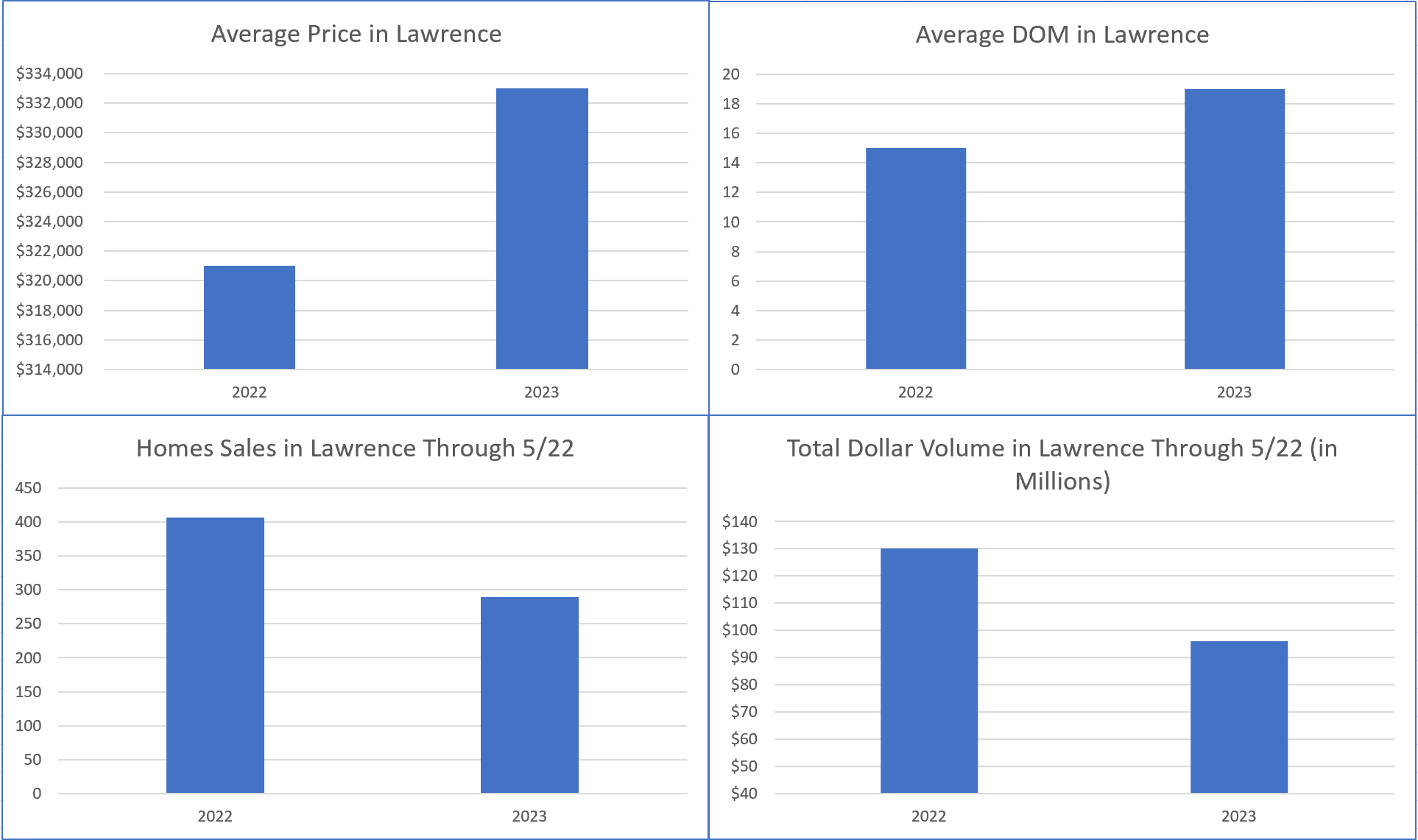 Clearly, home prices up are in Lawrence. We're not seeing the crazy increases seen over the past few years. But we're certainly seeing no declines either. Real estate is hyper-local. Trusting local sources for local market updates is essential if you're thinking of buying or selling in NE Kansas. Check out my latest video about all this:
If you're interested in our latest market update, click here.
All stats sourced from the Lawrence MLS through 5/22/2023