Check Out This Classic Example of 1960's Mid Century Ranch Home in Lawrence!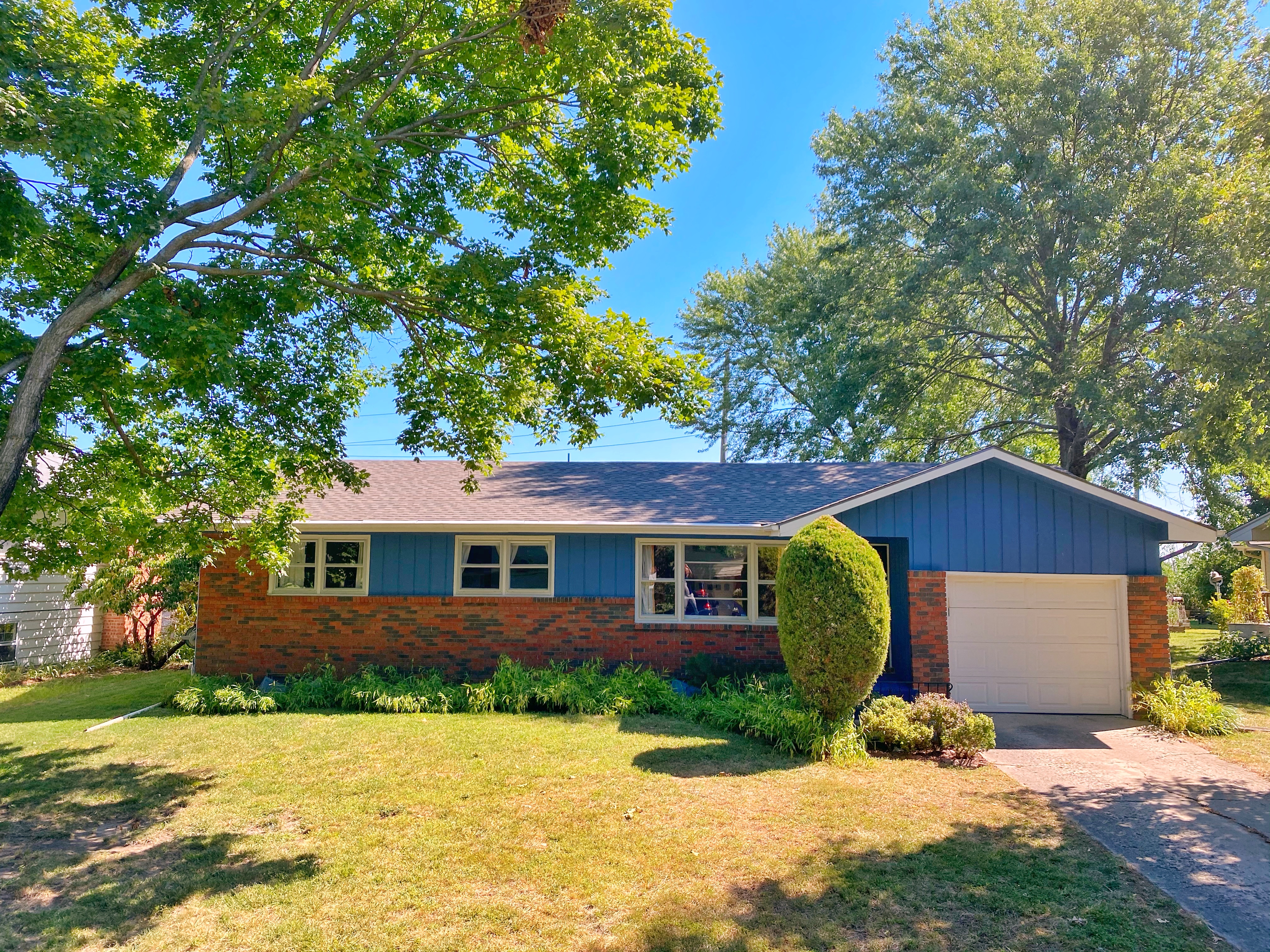 There are some homes concepts that stand the test of time, and the Mid Century Ranch house is one of the best examples! This style of home is one of the most popular styles sought by buyers in the market today.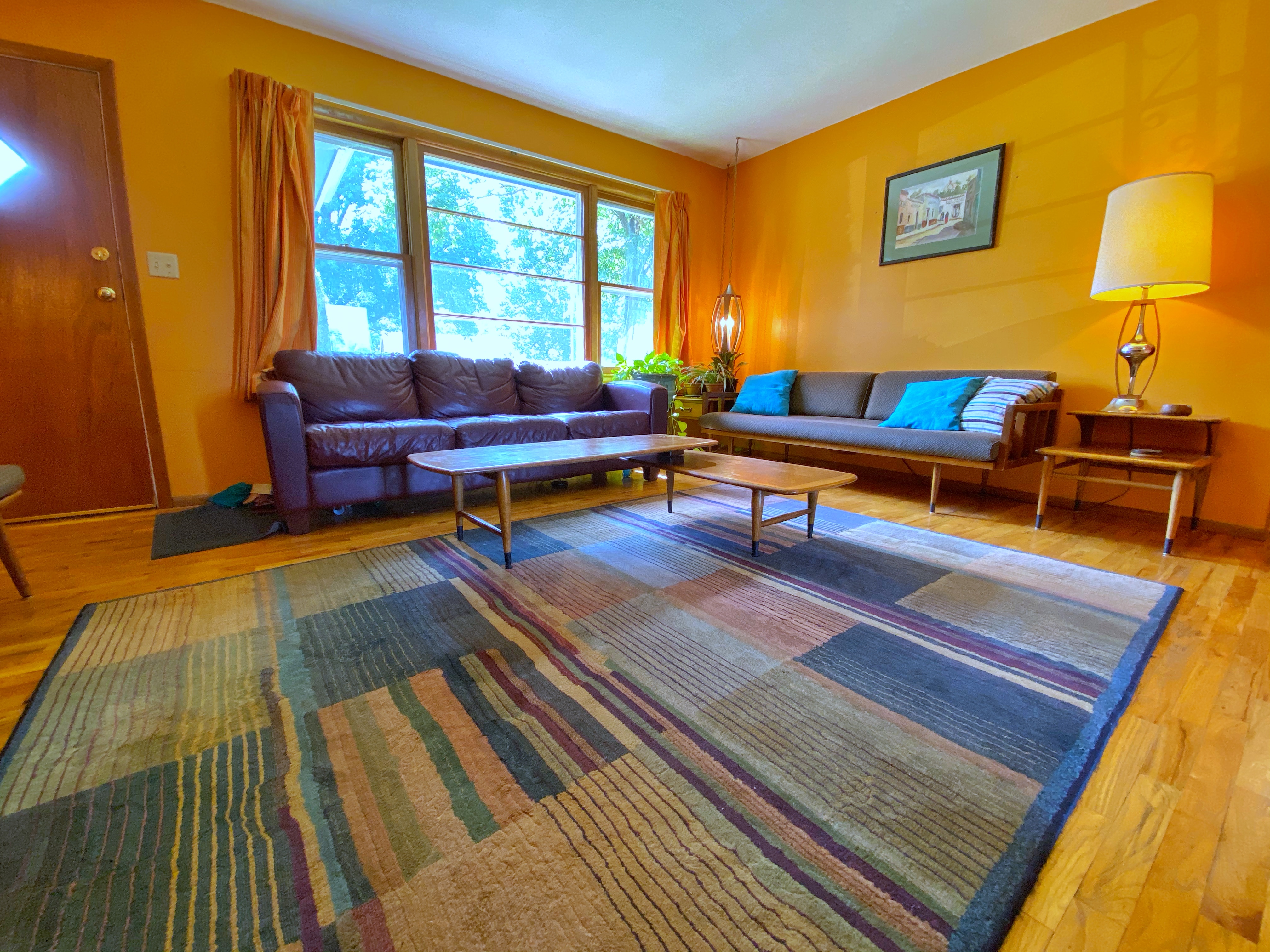 Starting with this living room, it's easy to see why! A ranch home provides main-level living and a logical floor plan. If you stick with period-specific furniture like the couch on the right and the tables and lamps, you can't go wrong! There's even an original swag light in the corner!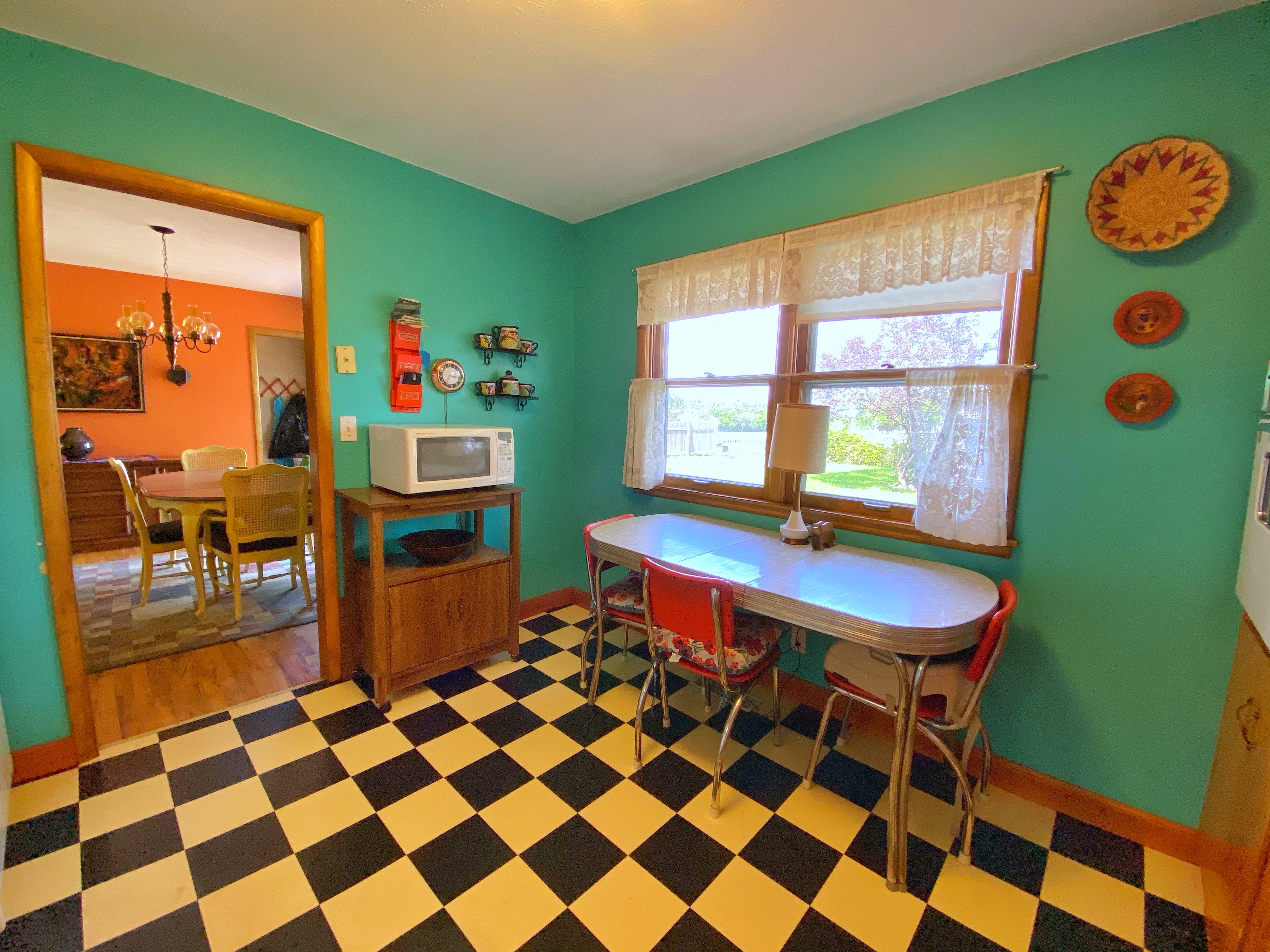 So the kitchen isn't huge, but you can eat in it! and there's still plenty of cabinet space. How about that 50's checker-board floor pattern!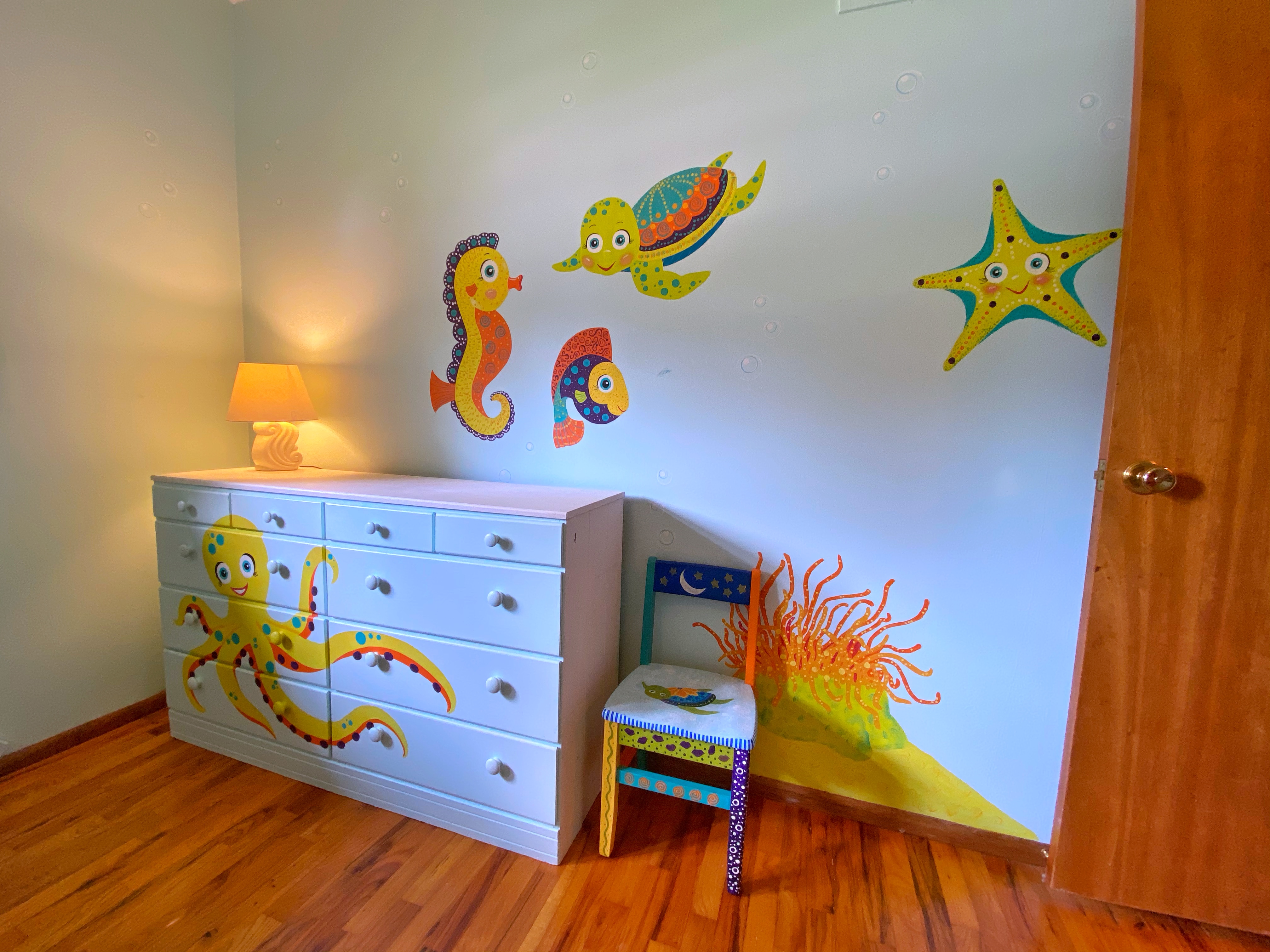 This kid's room is super cute! What kid doesn't want to live inside an aquarium?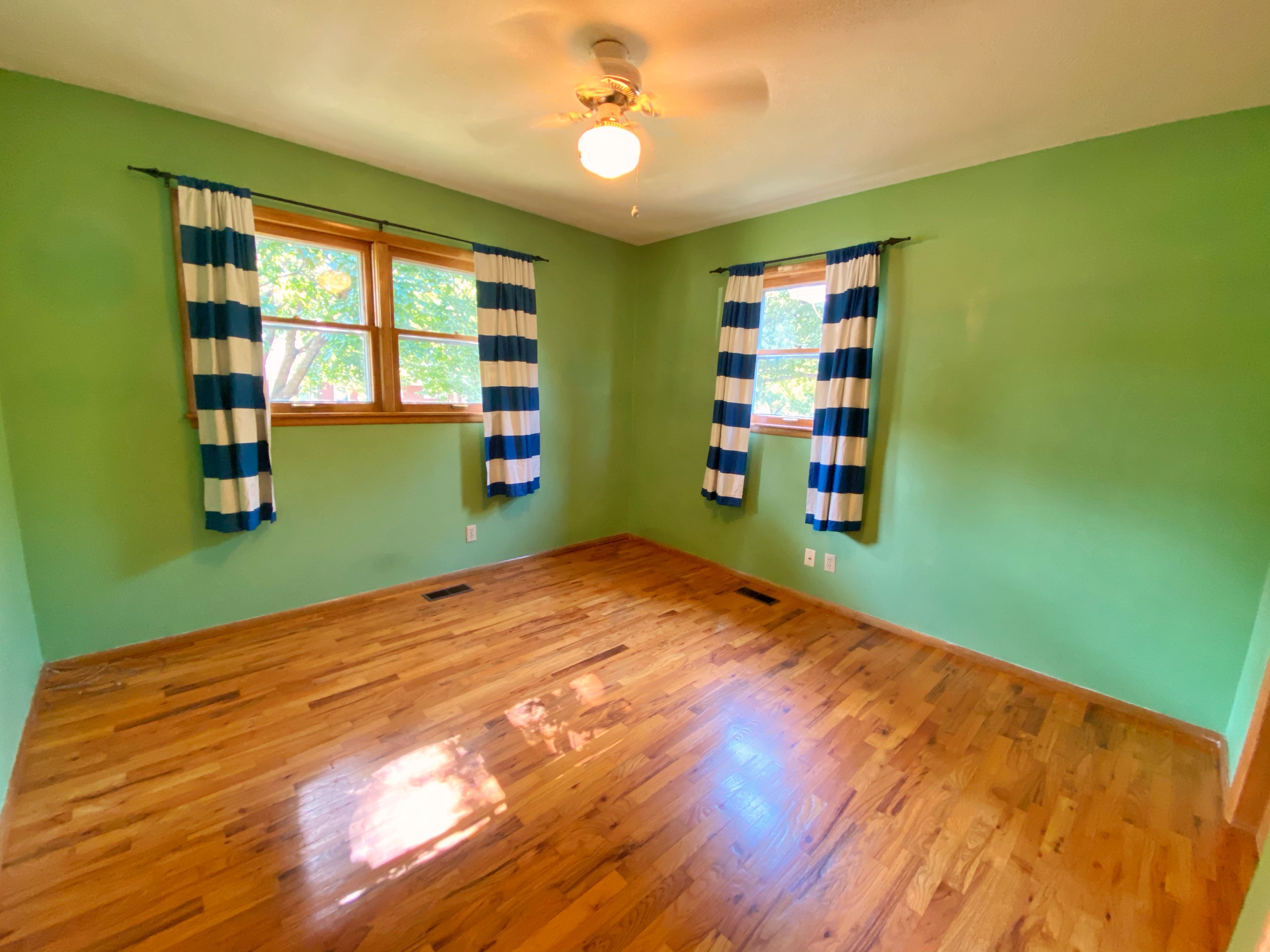 One of the great things about homes from this era is the wooden floors. Can you believe when the current owner bought this house these gorgeous wood floors were covered in carpet? We hope we never see the return of that trend. Wood is always superior to carpet!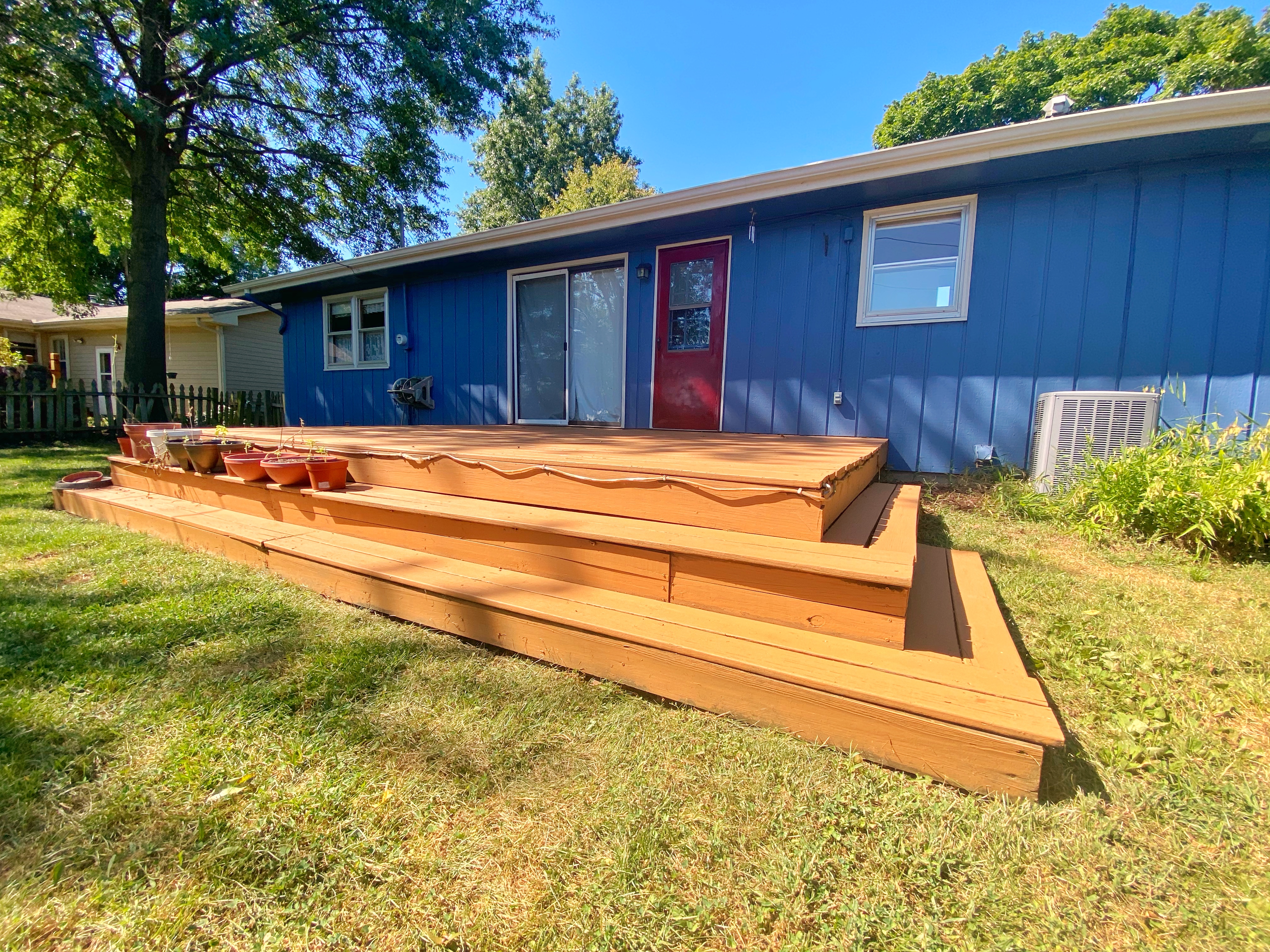 This home's backyard is even amazing! This deck is great for entertaining, and if there's one thing we look for in a back yard, it's a garden party!
If you're looking for a gorgeous Mid Century home in Lawrence, whether it's this one or another one like, contact Ryan at 785-218-1975 or view our page on Home Buyer Services Here
To view the listing details of 2308 Westchester Rd Click Here.
Thanks for your interest!