Welcome to 915 Anna Tappan Way in Lawrence, KS! Proudly brokered and brought to you by R+K Real Estate Solutions. This East Lawrence beauty sits on a beautiful lot with large trees, tons of perennial plants and gorgeous landscaping. The home is like-new and full of upgrades. Located just minutes from KU, Downtown, Burroughs Creek Trail, and just a short drive from any essential commute, this home is a huge opportunity to own a home in great shape and right where you want to be! We hope you enjoy this tour and if you get inspired by it, feel free to drop by our Open House this Saturday, 6/18 from 11:00 AM to 12:30 PM!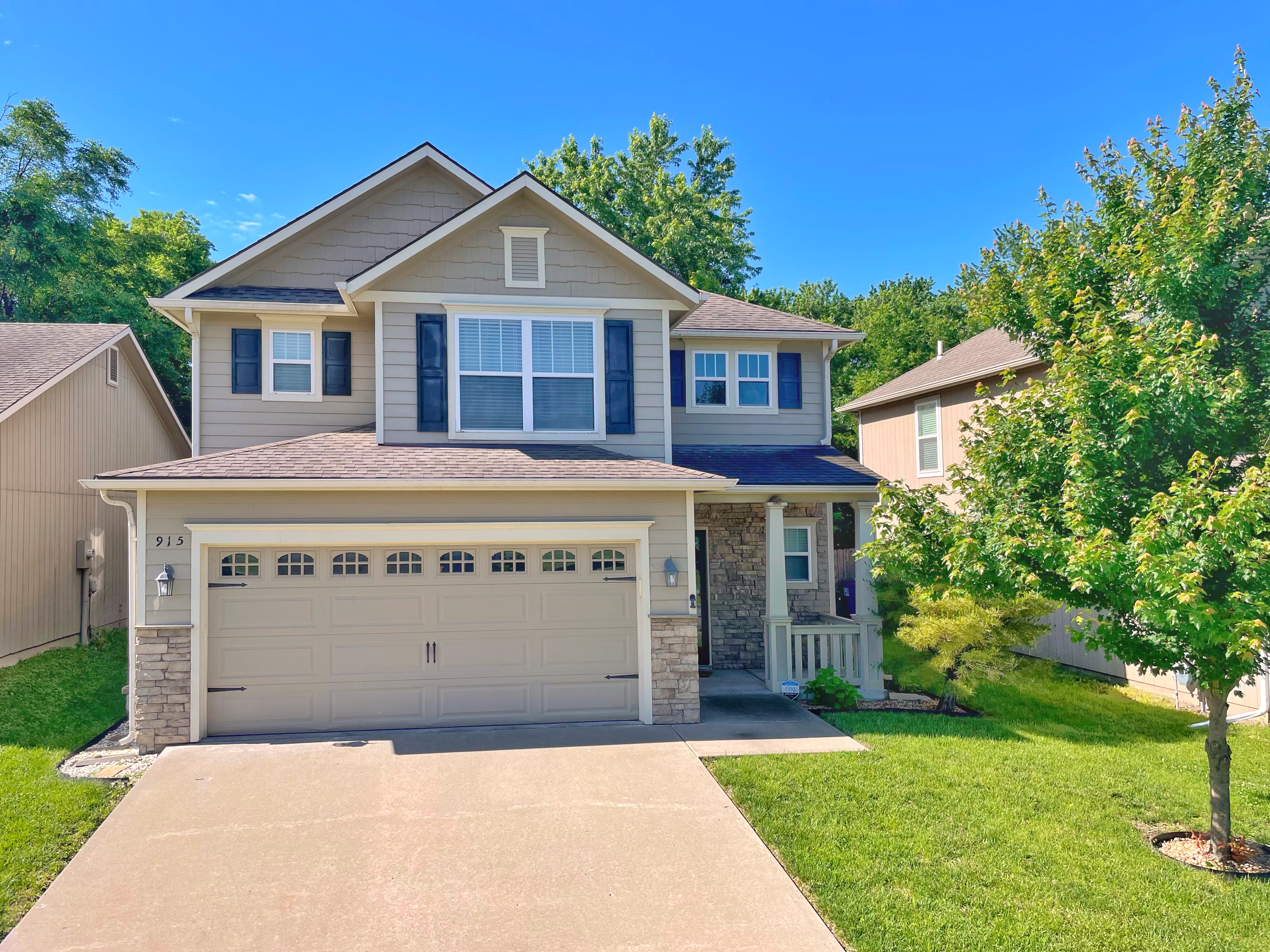 Starting outside, you can see just what we mean by "like-new" and "in great shape." Built in 2010, this home sits in the Hanscom-Tappan Neighborhood adjacent to the Burroughs Creek Trail. Representing one of the newer East Lawrence neighborhoods, Hanscom-Tappan has a small HOA that covers the neighborhoods common space. In addition to that, there are parks nearby for the kids, and the East Lawrence Rec center is just a couple blocks away. The home features a convenient two-story setup with hardboard siding and a beautiful stone veneer on the front and a cute front porch!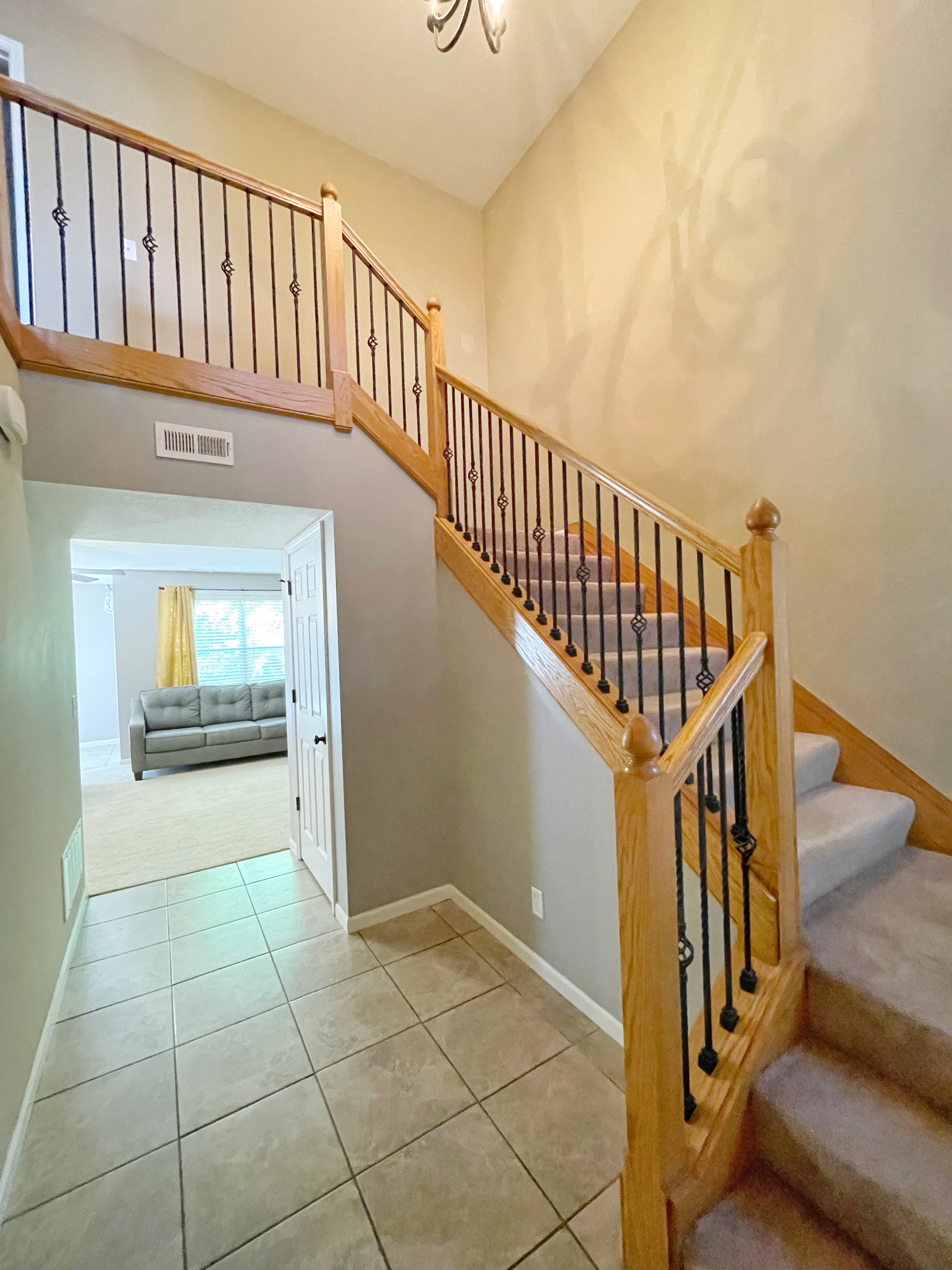 Heading inside we get our first look at this lovely wrought-iron staircase, one of the home's many upgrades. Also seen in the entry are the home's lovely tile floors. These details lend a grand presence to entering the home and the staircase opens up the home's floor plan while hinting at the versatility of its bedroom/living room & kitchen configuration.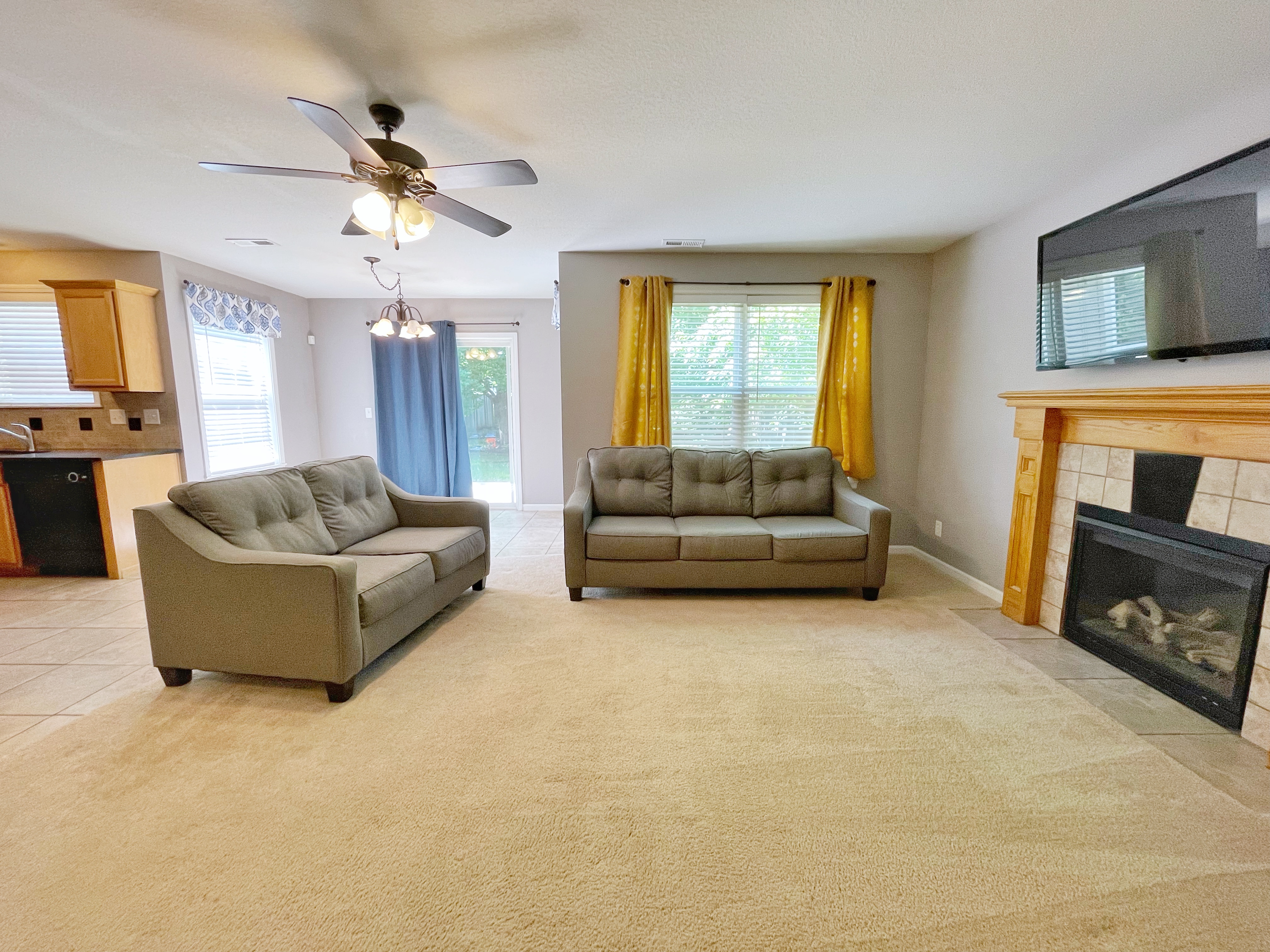 Venturing further inside into the home's main living area, we encounter this lovely open-floor plan highlighted by bright windows looking out to the wonderful backyard. With such an open floor plan and large, south-facing windows, the space feels far large than it's footprint. The main level also features a convenient half-bath with tile floors and granite countertops. The living space is anchored by a direct-vent gas fireplace, perfect for when the weather turns cold!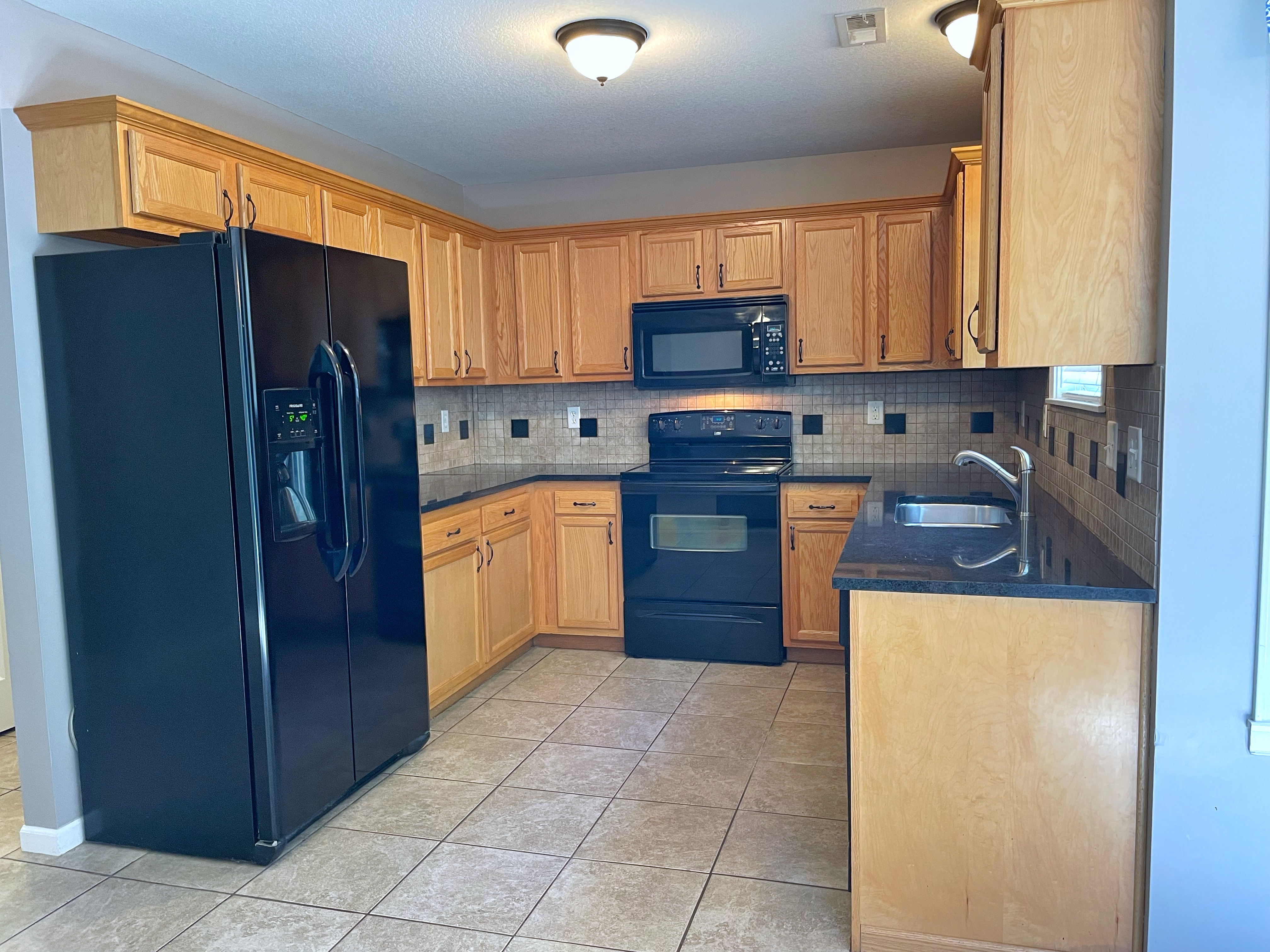 The home's kitchen is a true highlight and showcases the many upgrades. More tile floors, gorgeous black granite countertops, matching black appliances and cabinet hardware, and a matching tile backsplash show off the heart of this home! Tons of cabinet storage space and plenty of counter space give this kitchen what it needs to be the perfect spot to entertain family & friends!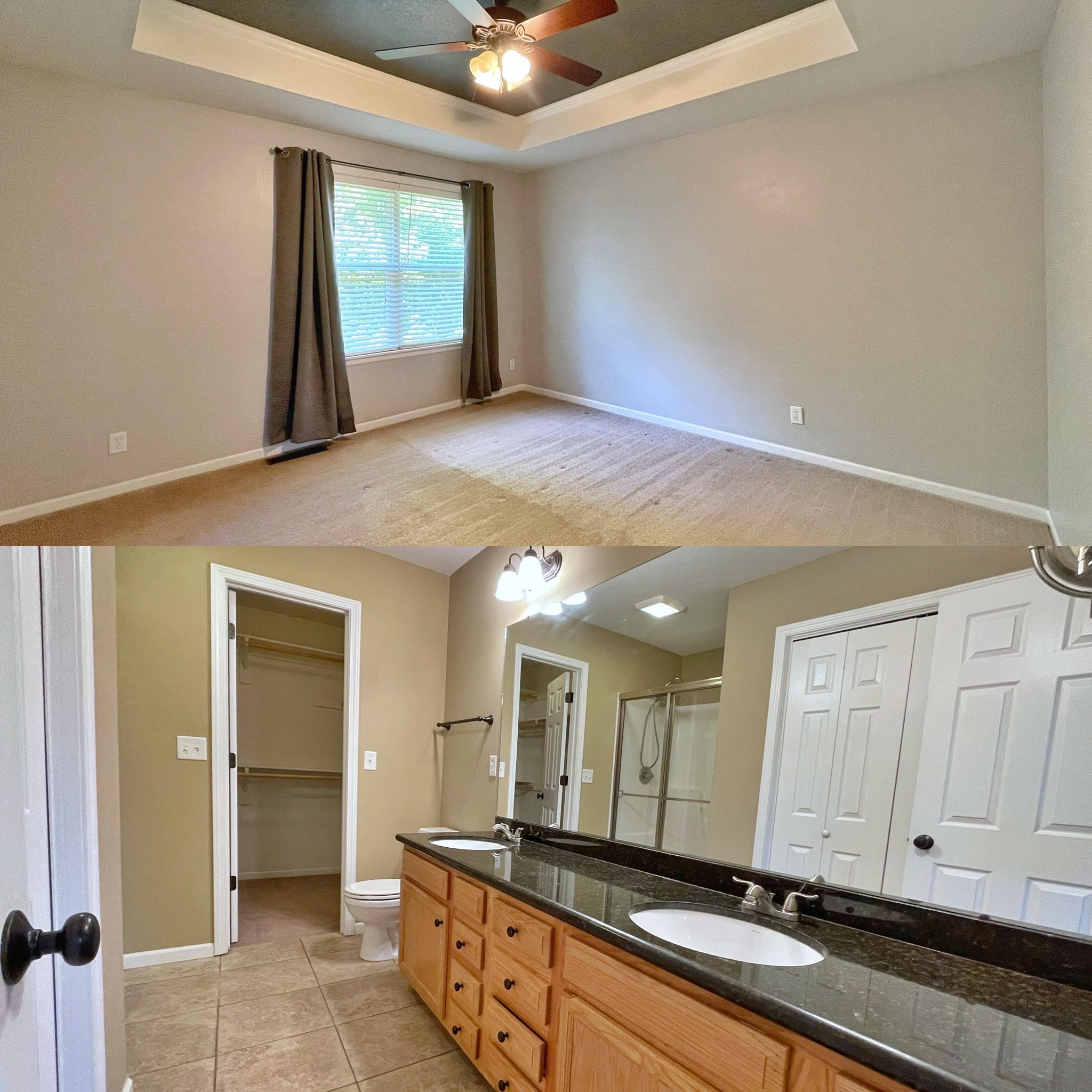 Heading up upstairs via the aforementioned wrought-iron staircase we get the the homes 3 bedrooms. The home's primary bedroom seen in the above photo is a huge en-suite affair with a bathroom featuring more of the home's floor tile and granite countertops. With a large walk-in closet, tons of cabinets storage, and even more additional linen closet storage next to the shower, this primary suite is a rare find in East Lawrence!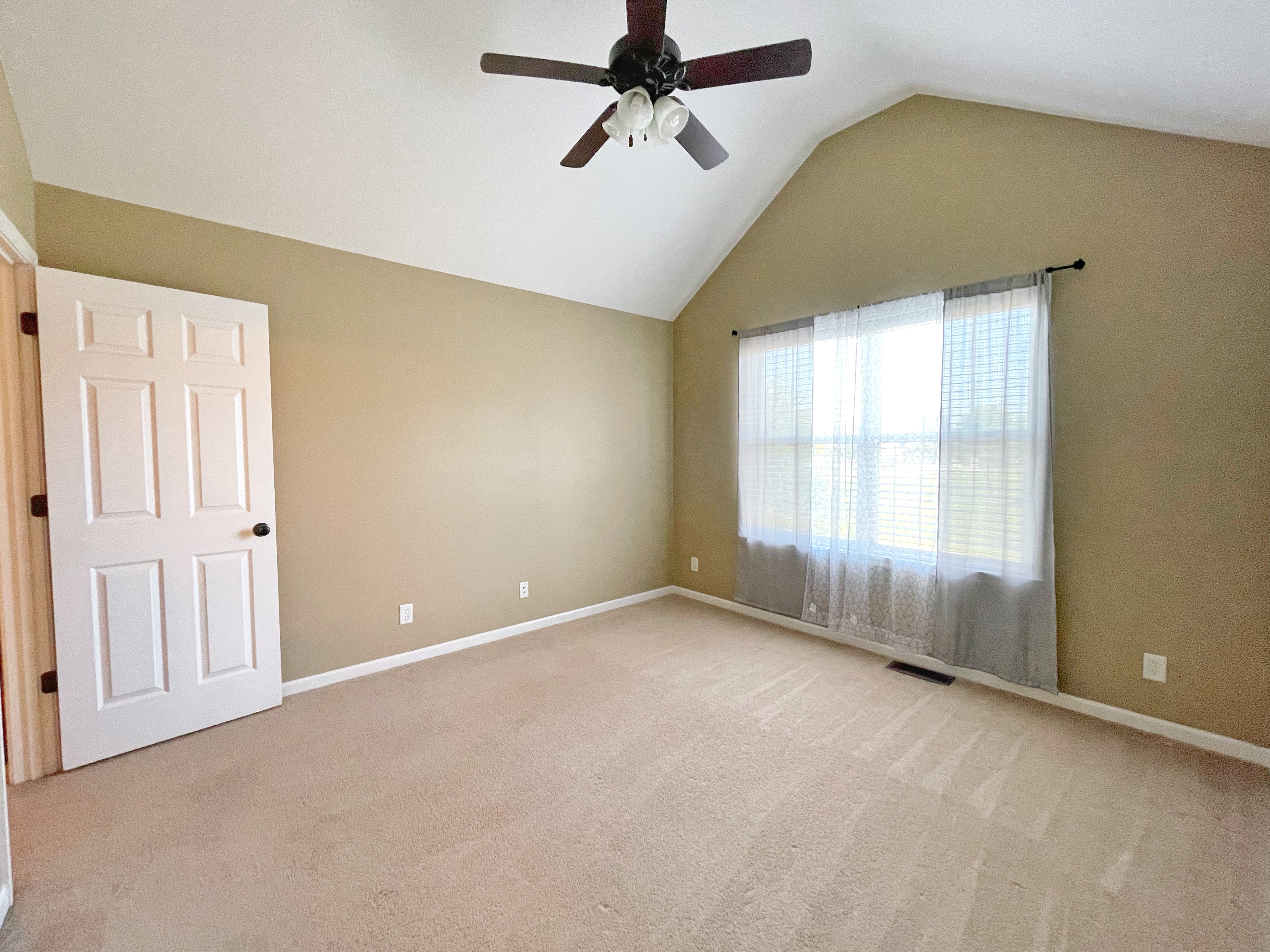 With two more bedrooms upstairs, this one seen here with a wonderful vaulted ceiling, this home shows off its efficiency and utility of it's layout and space. White six-panel doors, clean white trim, and beautiful window treatments make the entire home effortlessly live-able. The laundry/utility room is conveniently located on the home's bedroom level and the washer & dryer stay with the home!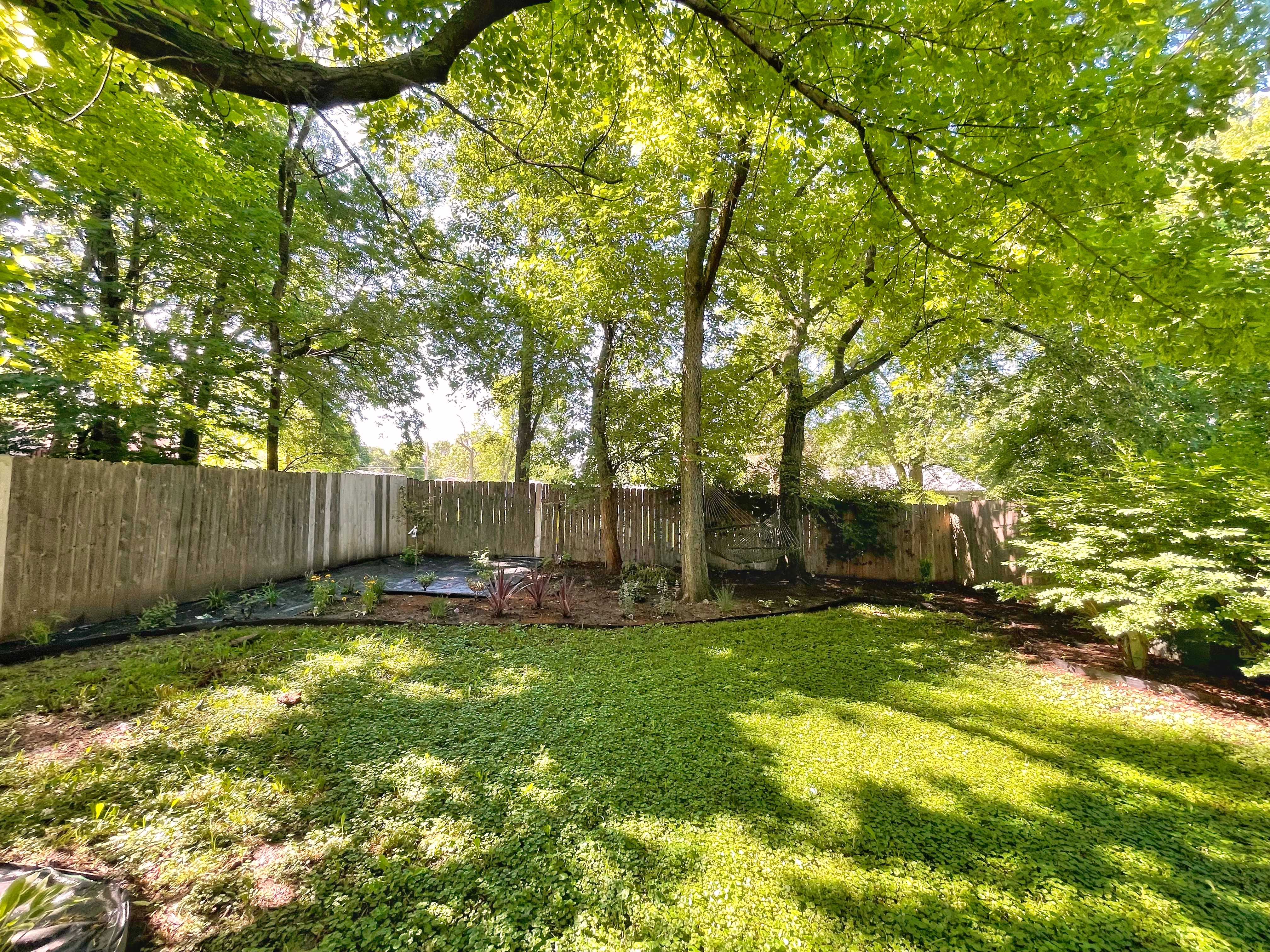 If you're reading this blog post, chances are you've read one of our home features before. If you have, you know our love of backyards and this one certainly does not disappoint! Tons of landscaping, large shady trees, perennial plants, and plenty of space to relax and play make this backyard the perfect piece to cap off our tour of this lovey East Lawrence abode! And yes, that is a hammock, and yes, the hammock stays! With summer just getting underway, there's plenty of time yet for a buyer to make this home their own and throw their very first Garden Party!
This home is truly something special! We hope you enjoyed this tour. Like all good things, this tour like all, must come to an end. Home inventory in Lawrence is at historic lows. Every home that comes on the market is an opportunity. We hope everyone who wants a shot at this home gets a chance to see it. Hurry, it certainly won't last long!
Don't forget about our Open House Saturday 6/18 at 11:00 AM to 12:30 PM (Only if the home is still available by then!)
To inquire about a personal tour, contact Ryan at 785-218-1975.
For Listing Details, click here.
If you would like for us to feature your home here, find out more about our Home Seller Services.
If you're thinking of buying a home this Spring, find out what we do for our buyer clients on our Buyer Services Page.