Welcome to 4820 N 123rd St. Kansas City, KS! Proudly brokered and brought to you by R+K Real Estate Solutions. This is a rare opportunity to own a home on a private lake in a bucolic setting inside the city limits of KCK. Piper Lake is a beautiful lake with lots of new and exciting development. This gorgeous home is located on the lake's more established east side and features TONS of things that make it like-new: New roof, new basement windows, HVAC, water heater, and a back deck with a great view! We hope you enjoy this tour of this wonderful home!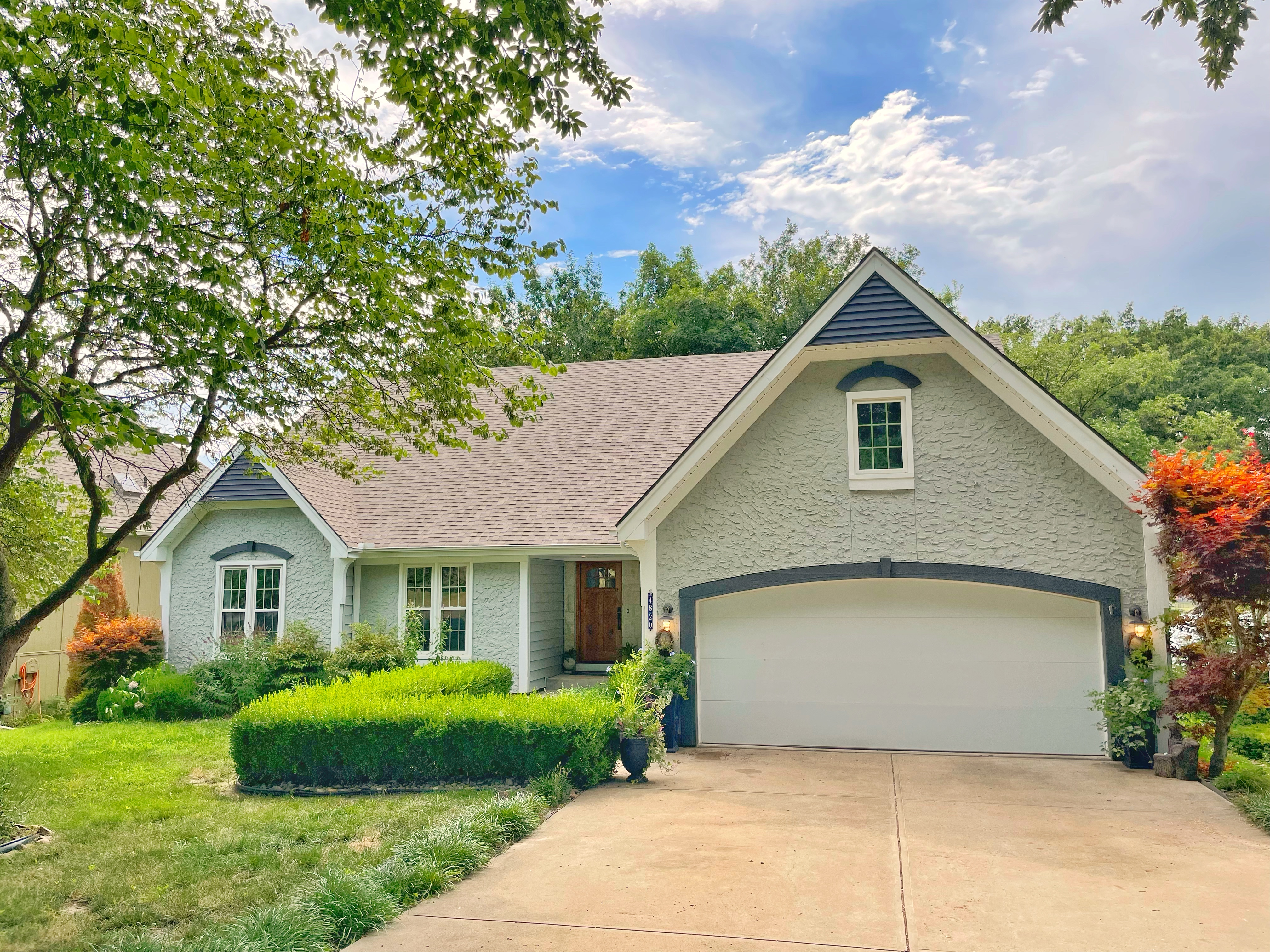 With lots of curb appeal and tons of beautiful plants and landscaping, this home makes the most of it's idyllic setting. Set well off the road, it's hard to believe the house is actually inside the city limits! This home was built in 1992, but it feels just like new. Featuring lots of updates throughout, and tons of space to expand its finished footprint, the sky is the limit on the opportunities!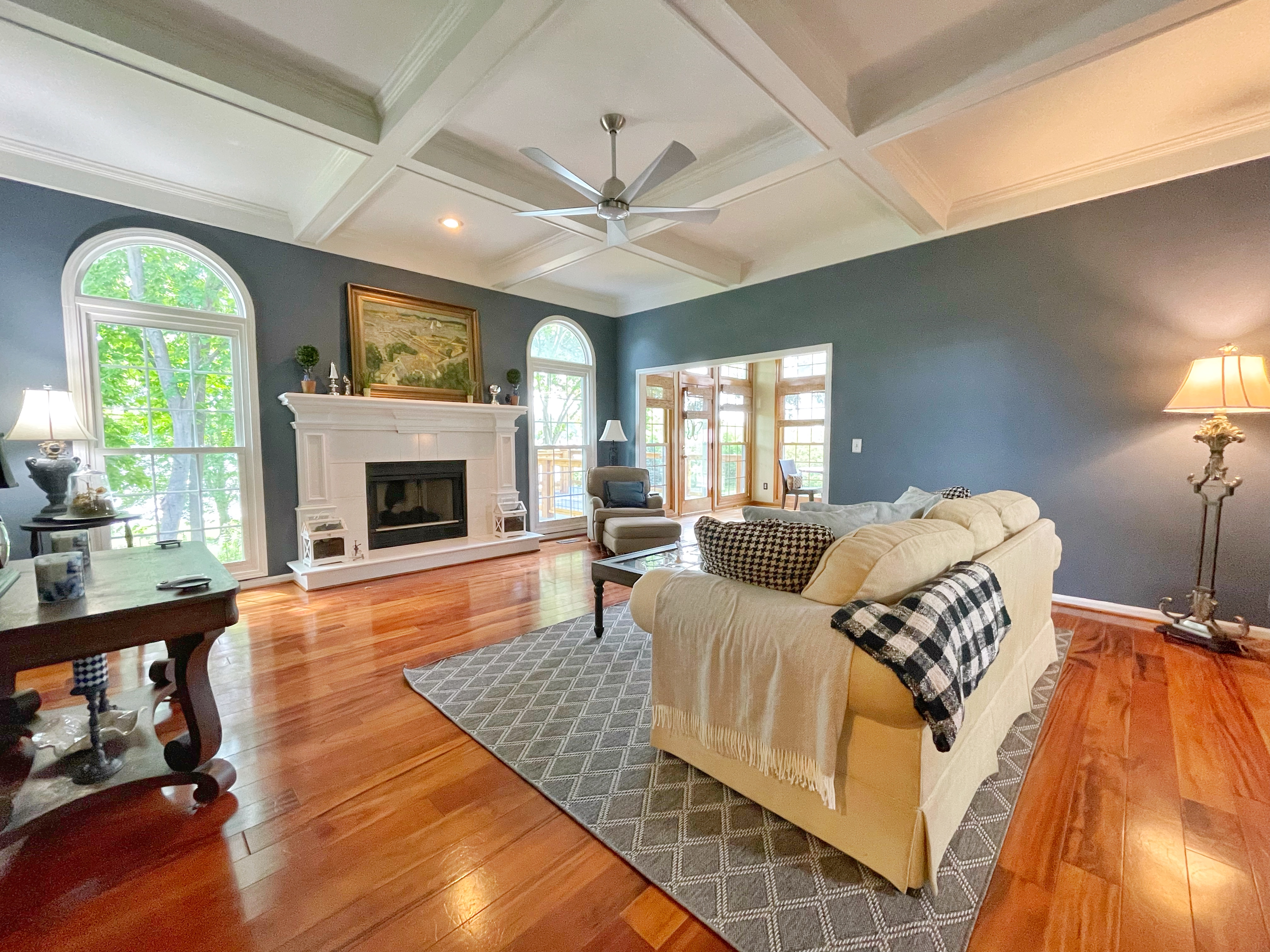 Heading inside, just look at this gorgeous living room! Wood floors, coffered ceilings, huge lake-facing windows, and a cozy fireplace make this room the center of the home! Facing west, these huge floor-to-ceiling windows let in tons of natural light.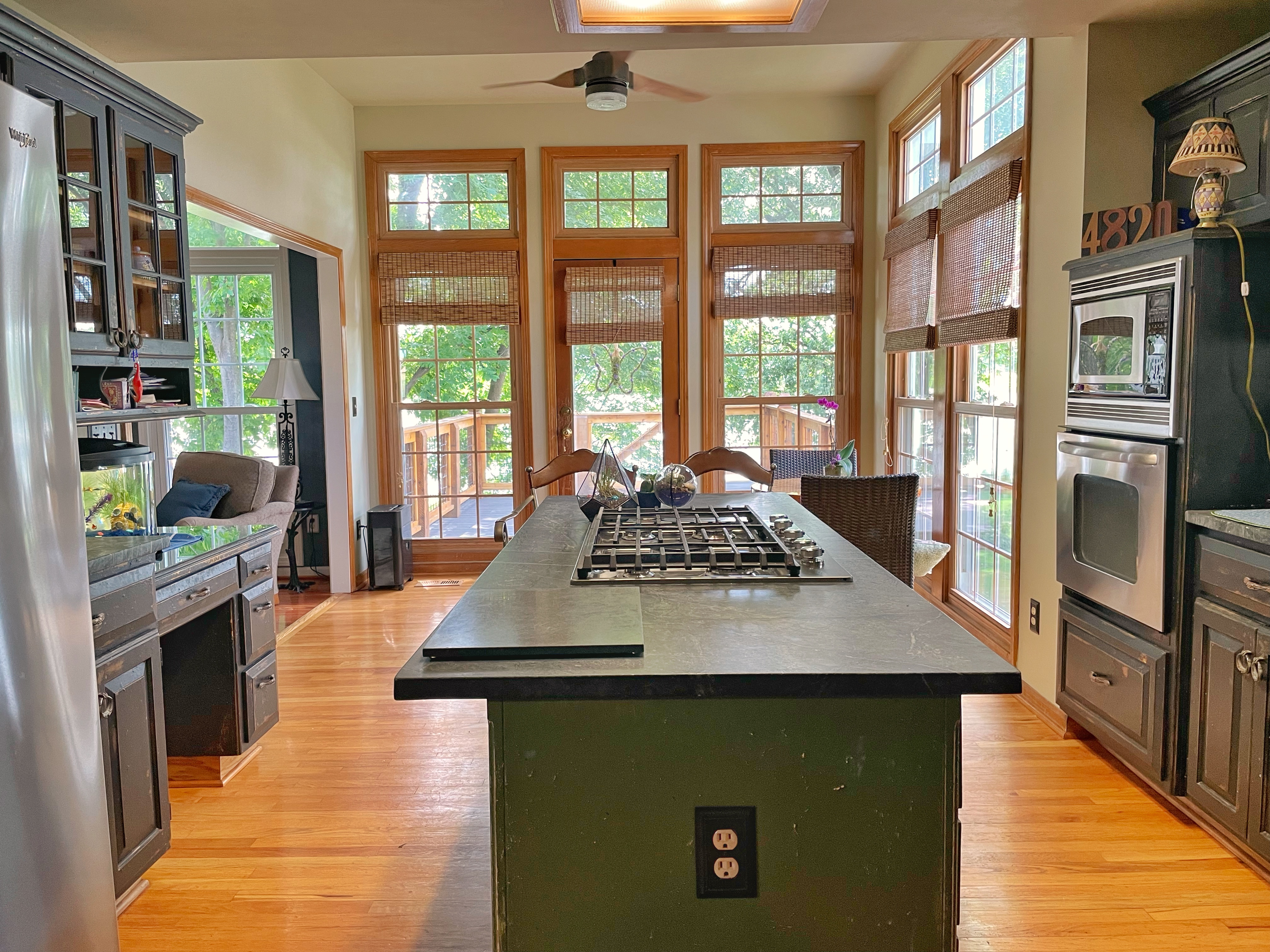 Heading to the kitchen, we can see more of those gorgeous large windows, here looking out on both the lake and the home's back deck. More wood floors, a kitchen island, countertops made of beautiful soapstone, stainless steel appliances, and rustic cabinetry. This is a very large kitchen with tons of storage options and an adjoining half bathroom and conveniently located utility room. With plenty of space to eat in, and plenty of counter space, this kitchen is perfect for entertaining!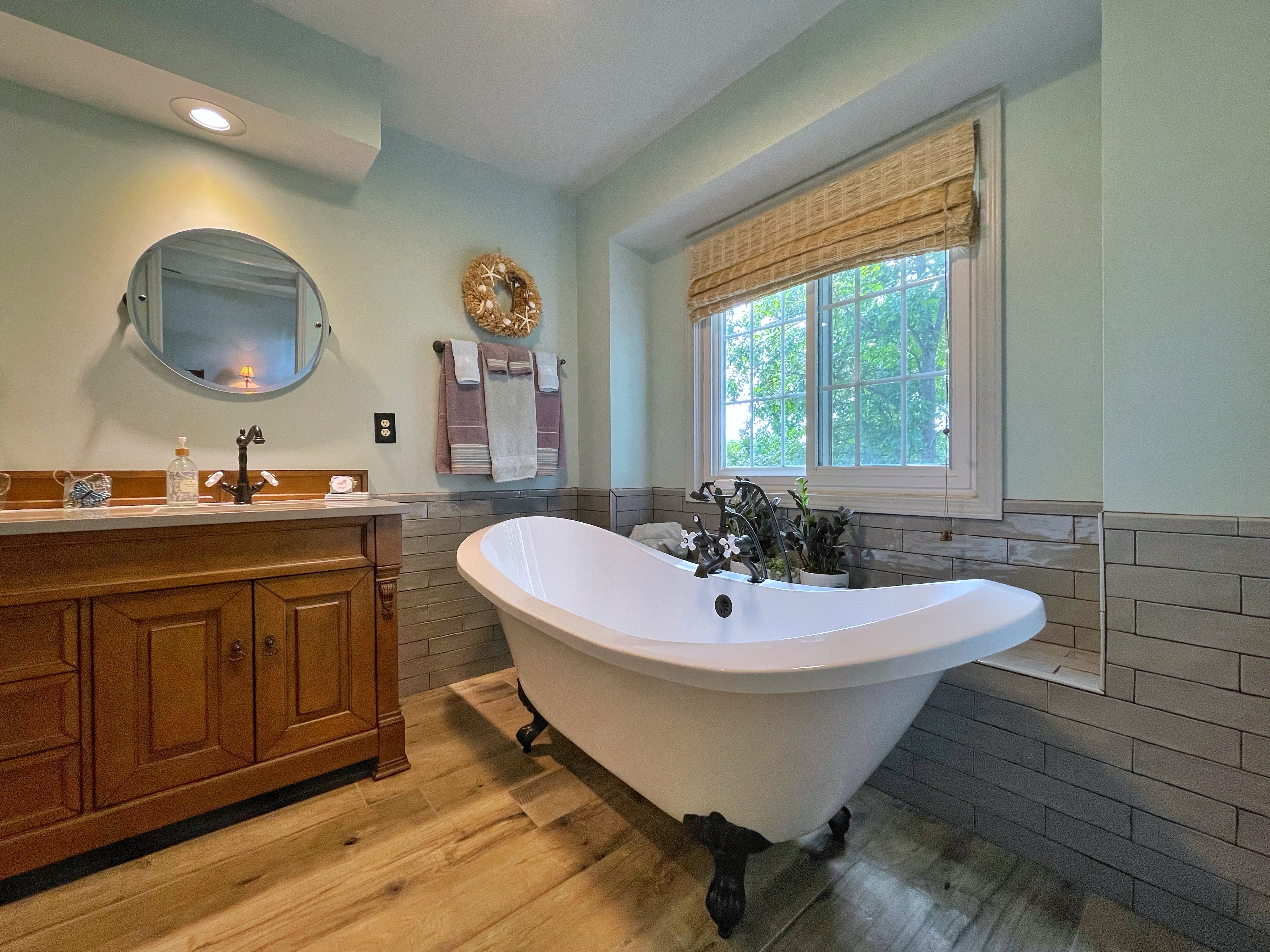 Now this is one of our favorite features of this home: a fully updated master bathroom! This recently remodeled bathroom features a drop-dead gorgeous clawfoot tub, custom tile features including a custom tile shower, walk-in closet, and yet another beautiful view on the lake. The master bedroom is very large and shares the same lake view to the west.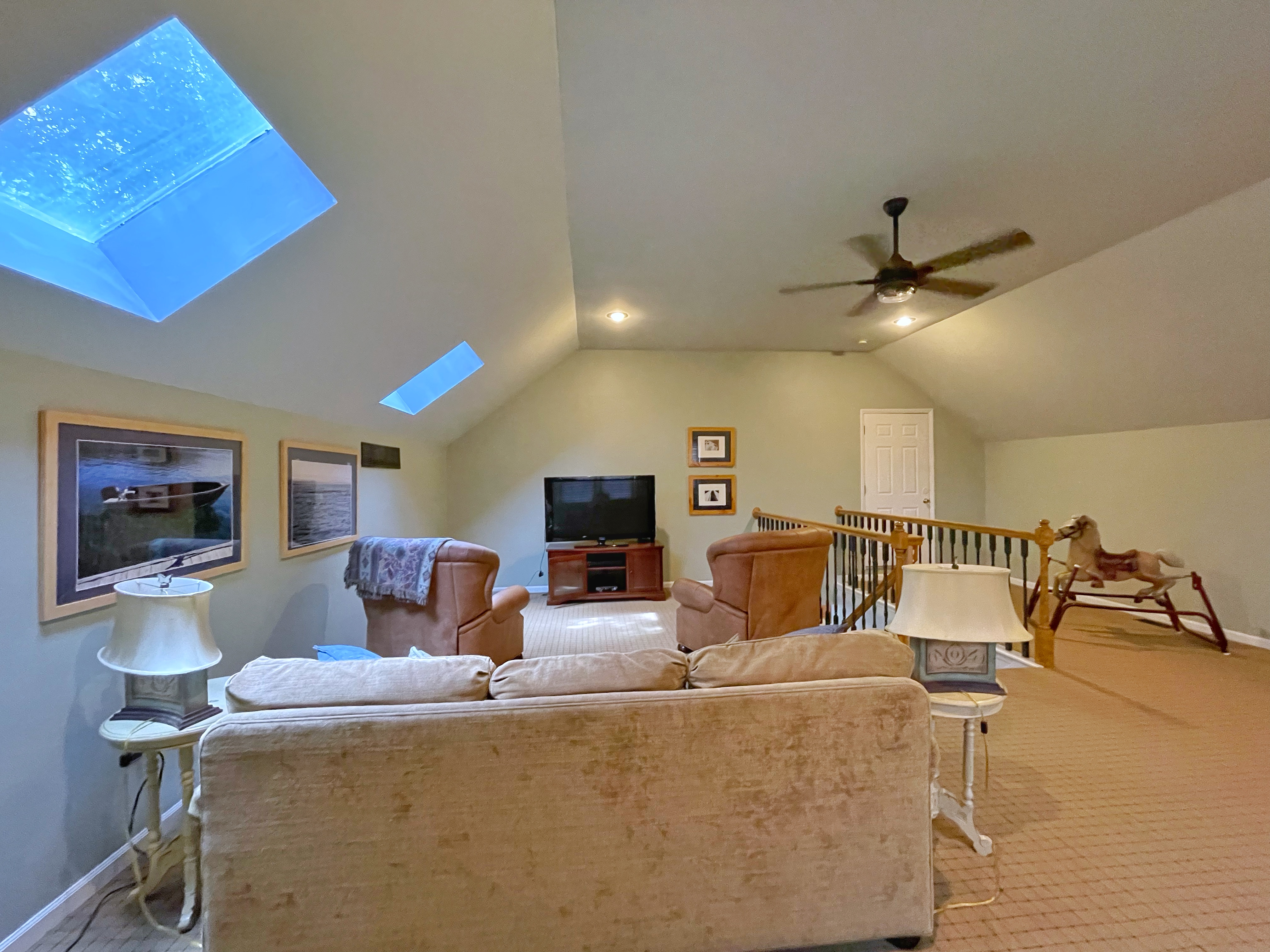 Heading upstairs to the home's second floor, this loft space functions as an entertainment/tv/game space, play space, office space, or all of the above! The door to the right of the staircase heads into unfinished attic space. Use it for storage, or go ahead and add some finished space if you need more bedrooms, hobby space, or room-of-requirement space!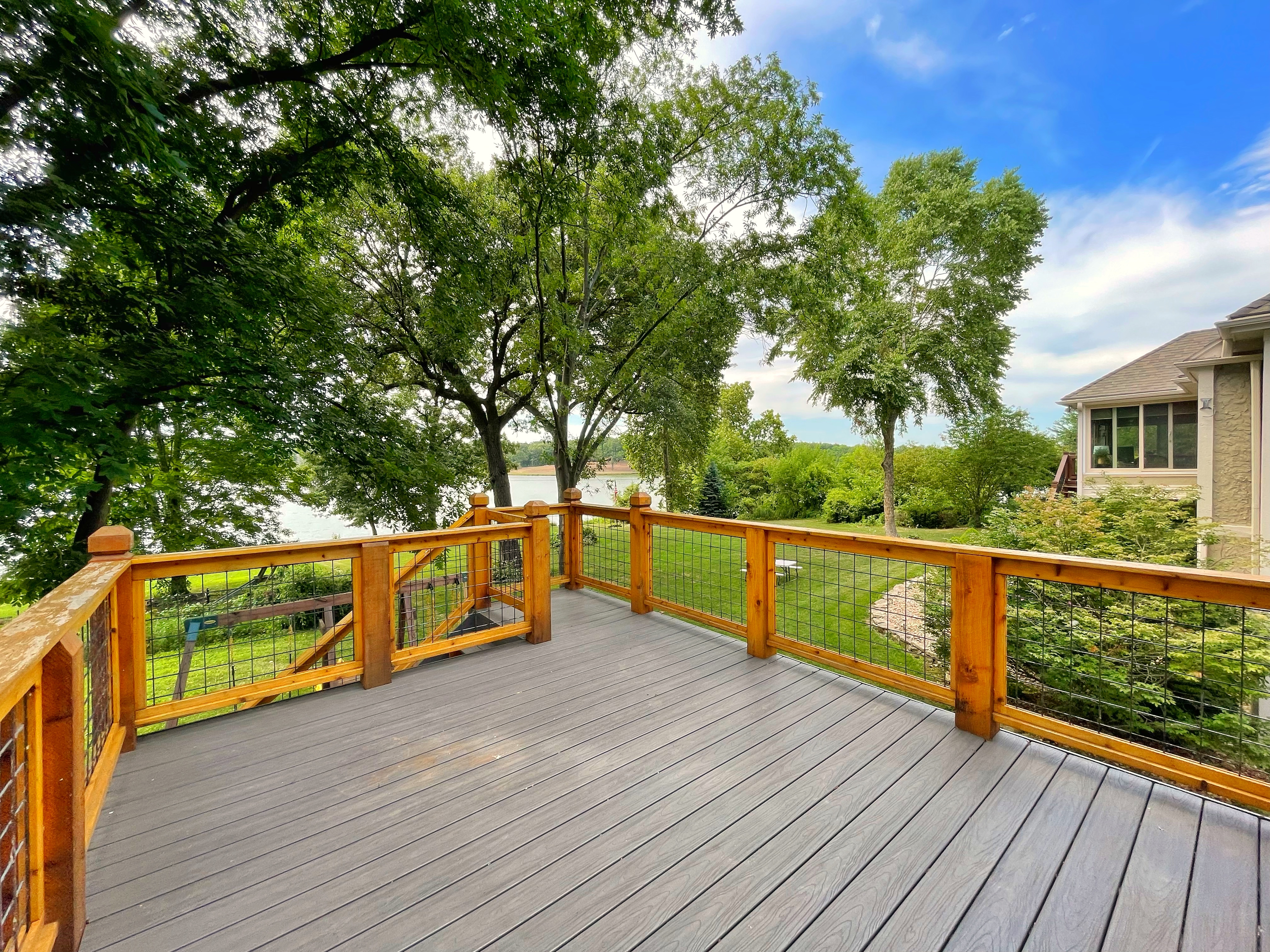 Now let's head outside for a look at the deck and at that lake! These views are simply gorgeous and this deck space is great for entertaining. The backyard has lots of large trees, a garden for growing delicious vegetables and herbs, and a huge yard for play space heading down to the shore. If you've seen our home tours before, you will already know how we soon over backyards, and this one is up there for sure! Not every Garden Party we've had the pleasure of going to is next to a private lake!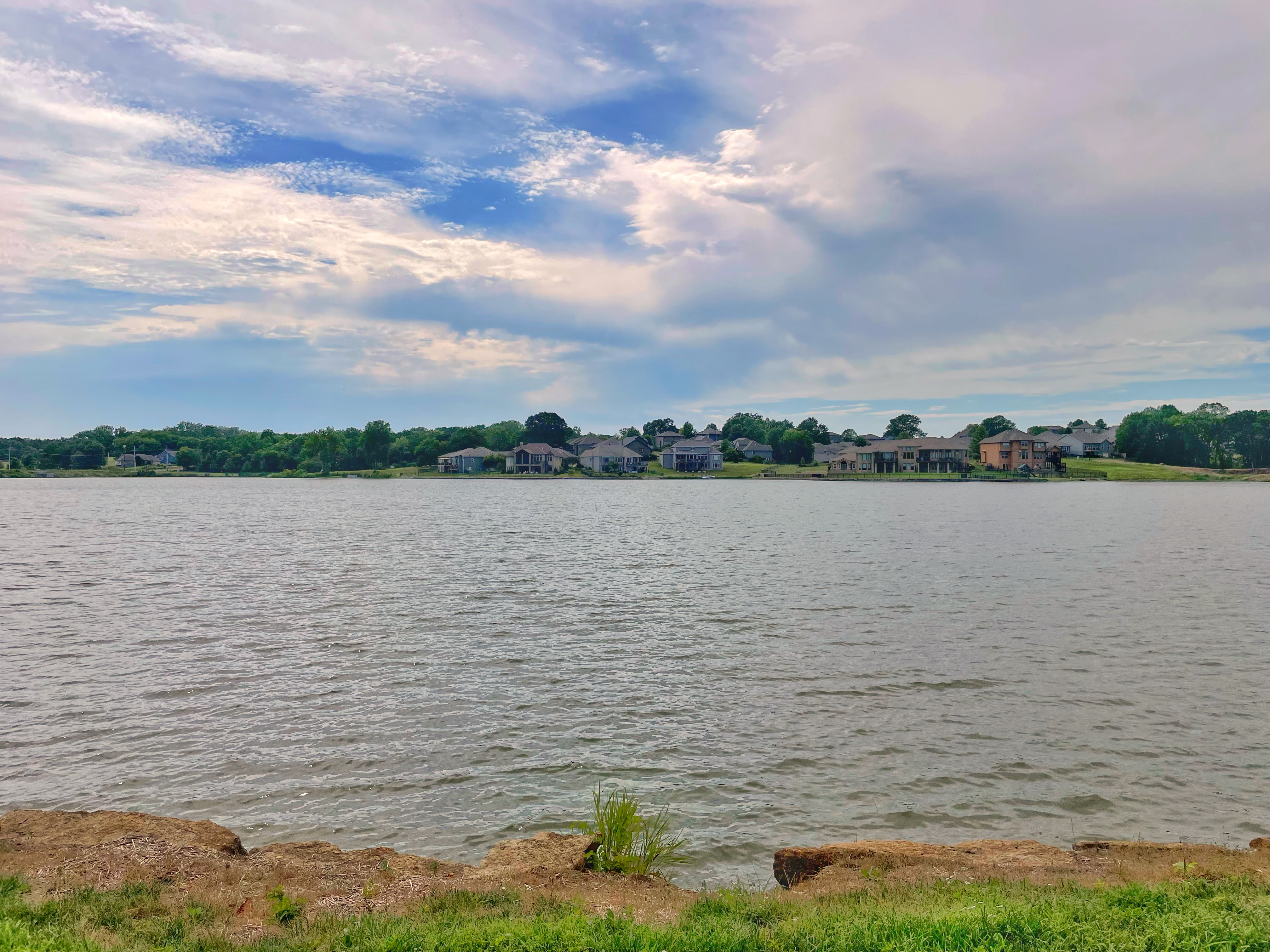 And speaking of that lake, here it is! Whether you're into boating, fishing, or lake-side BBQ's this spot is a relaxing place to unwind with the family and enjoy some lake recreation. The view here is to the west towards the lake's newer side featuring recent development around the lake that is ongoing. From a real estate agent's perspective, this is sure to protect any investment in this home. And with unfinished basement space just waiting to be finished, the opportunity this home presents cannot be understated!
This home is truly something special! We hope you enjoyed this tour. Like all good things, this tour like all, must come to an end. Home inventory continues to be at historic lows. Every home that comes on the market is an opportunity. We hope everyone who wants a shot at this home gets a chance to see it. Hurry, it certainly won't last long!
To inquire about a personal tour, contact Ryan at 785-218-1975.
For Listing Details, click here.
If you would like for us to feature your home here, find out more about our Home Seller Services.
If you're thinking of buying a home this Spring, find out what we do for our buyer clients on our Buyer Services Page.