Welcome to 2630 South Fir Terrace in Eudora, KS! Proudly brokered and brought to you by R+K Real Estate Solutions. This wonderful Shadow Ridge neighborhood home is like-new with an open floor plan, main-level living, and a huge master suite. Full of awesome details like a huge kitchen with luxurious granite countertops, vaulted ceilings, a 3-car garage, luxury vinyl plank flooring and an awesome living space with a direct-vent fireplace. Within just a couple minute's drive from K-10, this is the perfect location for commuters and local shop & restaurant trips as well. And as an added bonus, the vacant lot immediately to the north is also being offered for sale along with the house. We hope you enjoy this tour and if you get inspired by it, feel free to drop by our Open House this Saturday, 2/25 from 11:00 AM to 12:30 PM!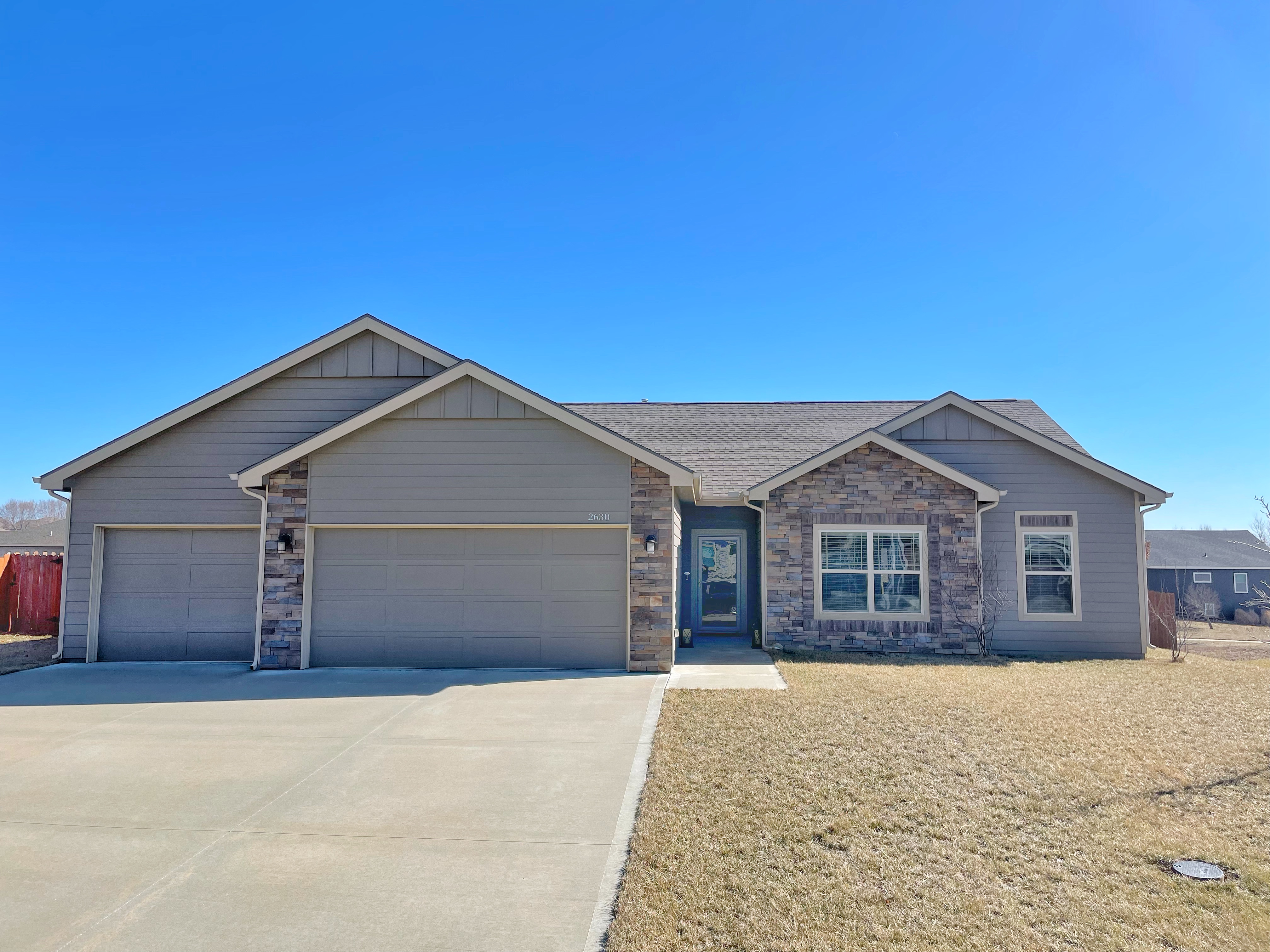 Situated in the beautiful Shadow Ridge neighborhood south of Eudora, this home sits up on a hill in a perfect spot overlooking southern Douglas County to the south. The local high school and middle school are nearby, and it's located just minutes from many of the new conveniences of Eudora at the Church St. exit off K-10 Highway. The house features wood siding, stone veneer, a full perimeter wood-fenced yard, and the owners also installed a shed out back!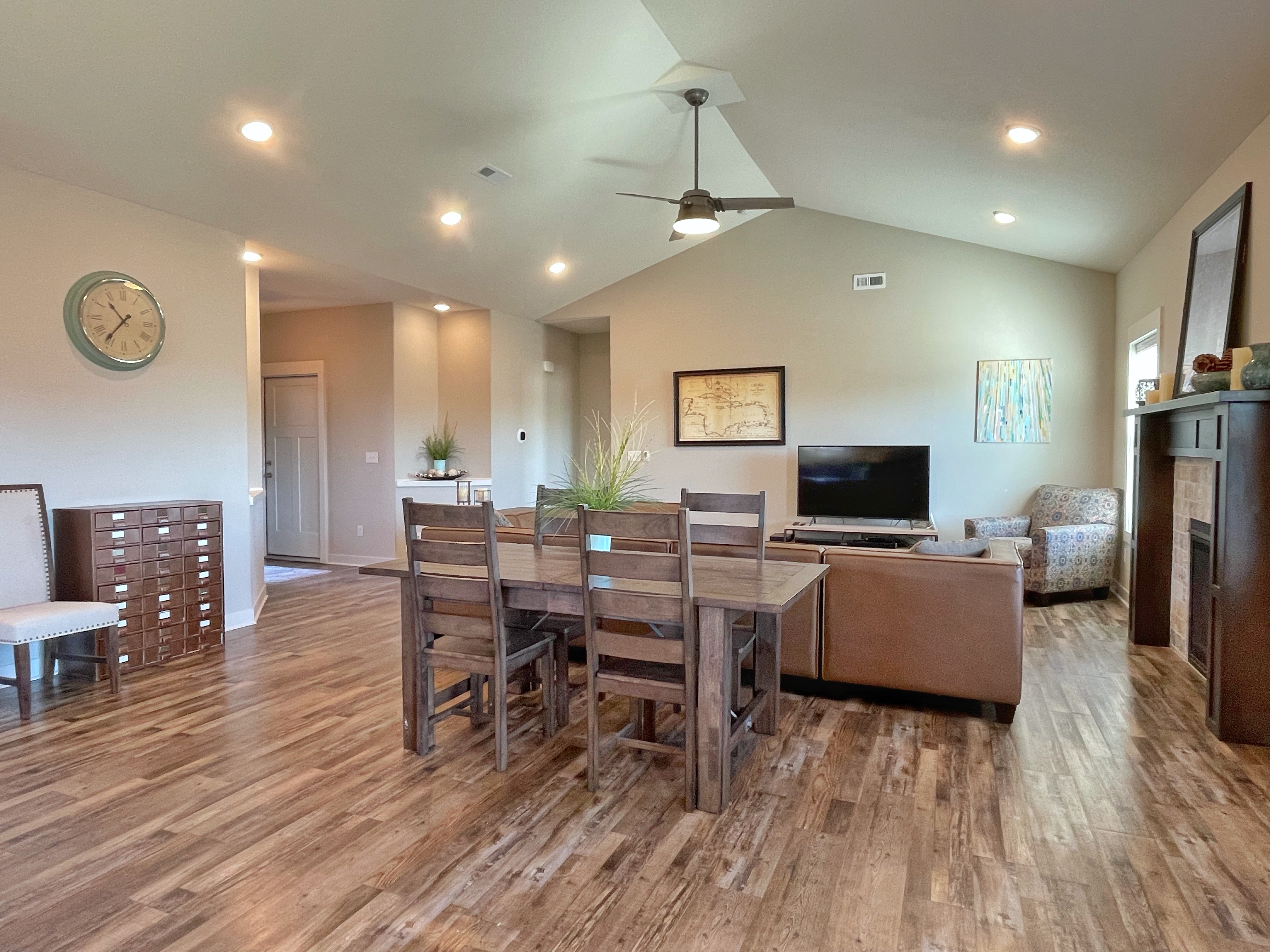 Heading inside we get a glimpse of the open-floor plan. Seen here is the main living space which is open to the large kitchen area just behind me taking this photo. The floor features luxury vinyl plank flooring which not only looks and feels just like real wood, but is super durable and water-resistant. The ceilings are vaulted and the space has a very comfortable setting with the direct-vent gas fireplace.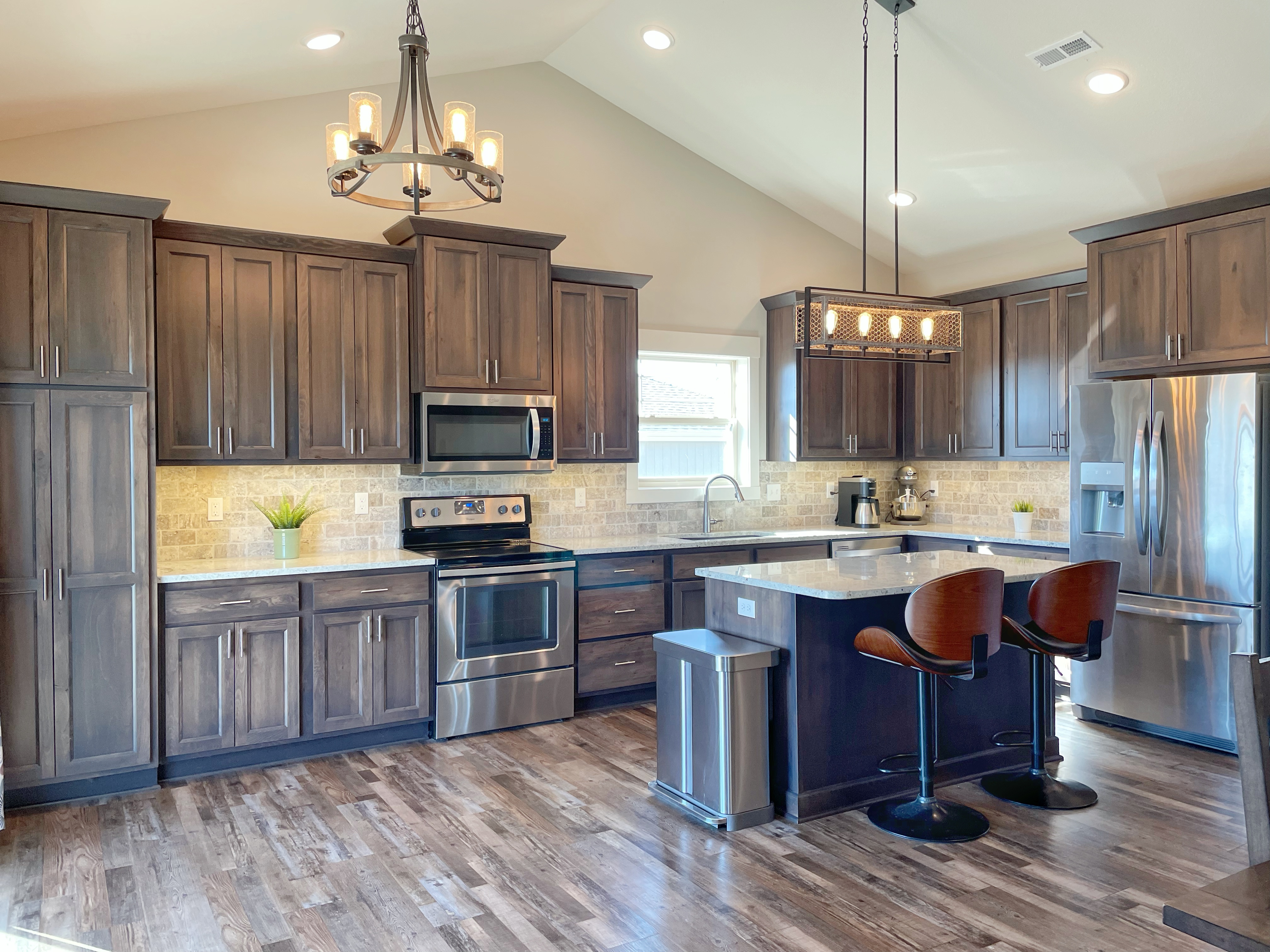 Turning directly around, here's a look at the gorgeous kitchen space! Warm-wood cabinetry, tons of storage, a kitchen island, more storage, granite counters, tons of natural light, a stone backsplash, modern hardware, super-cool light fixtures with vintage bulbs, and stainless steel appliances highlight this perfect space for entertaining with family and friends!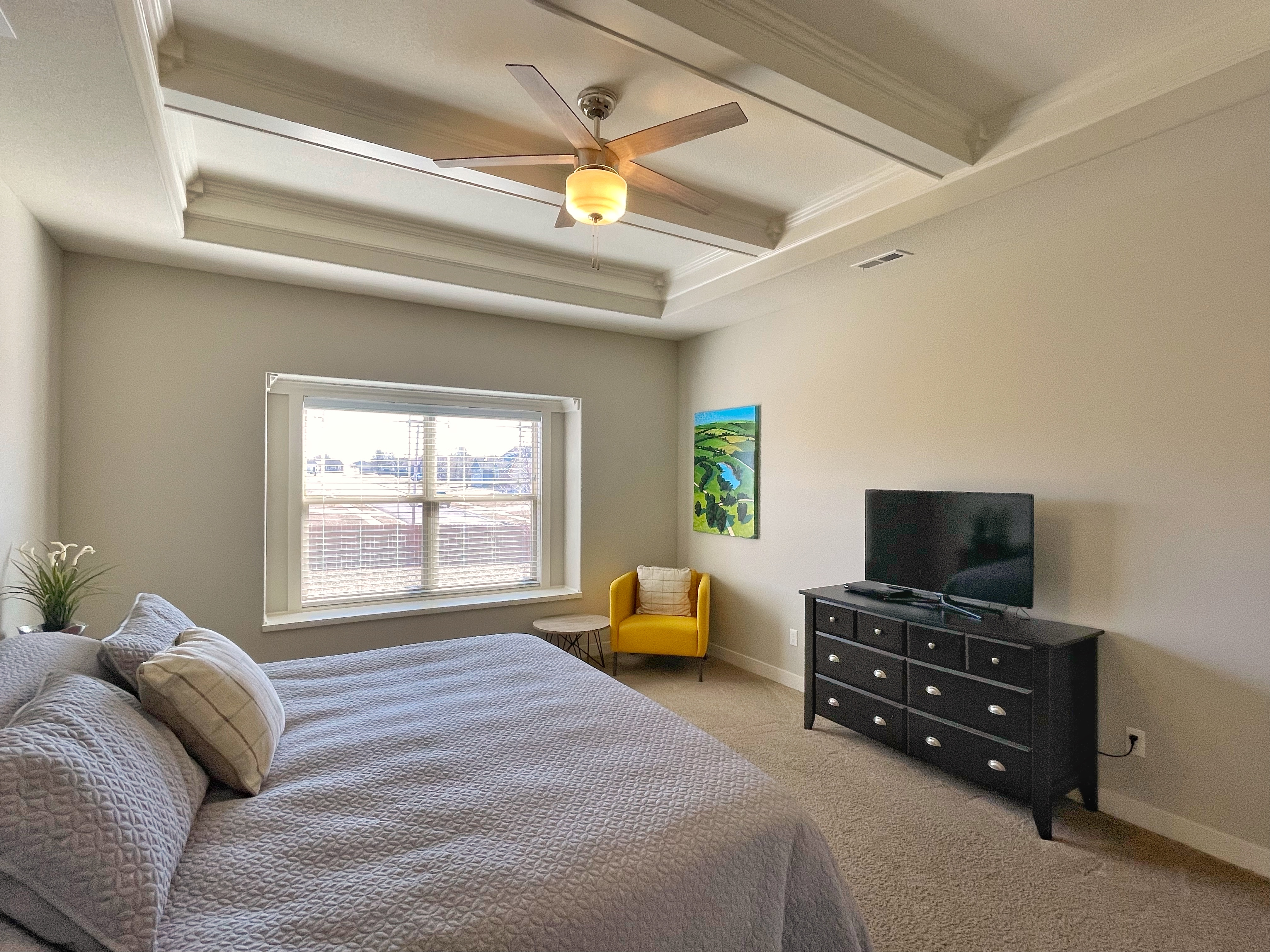 The master bedroom features a tray-recessed ceiling with wood beams, an incredible view to the huge backyard and beyond, and plenty of space to wind down the day!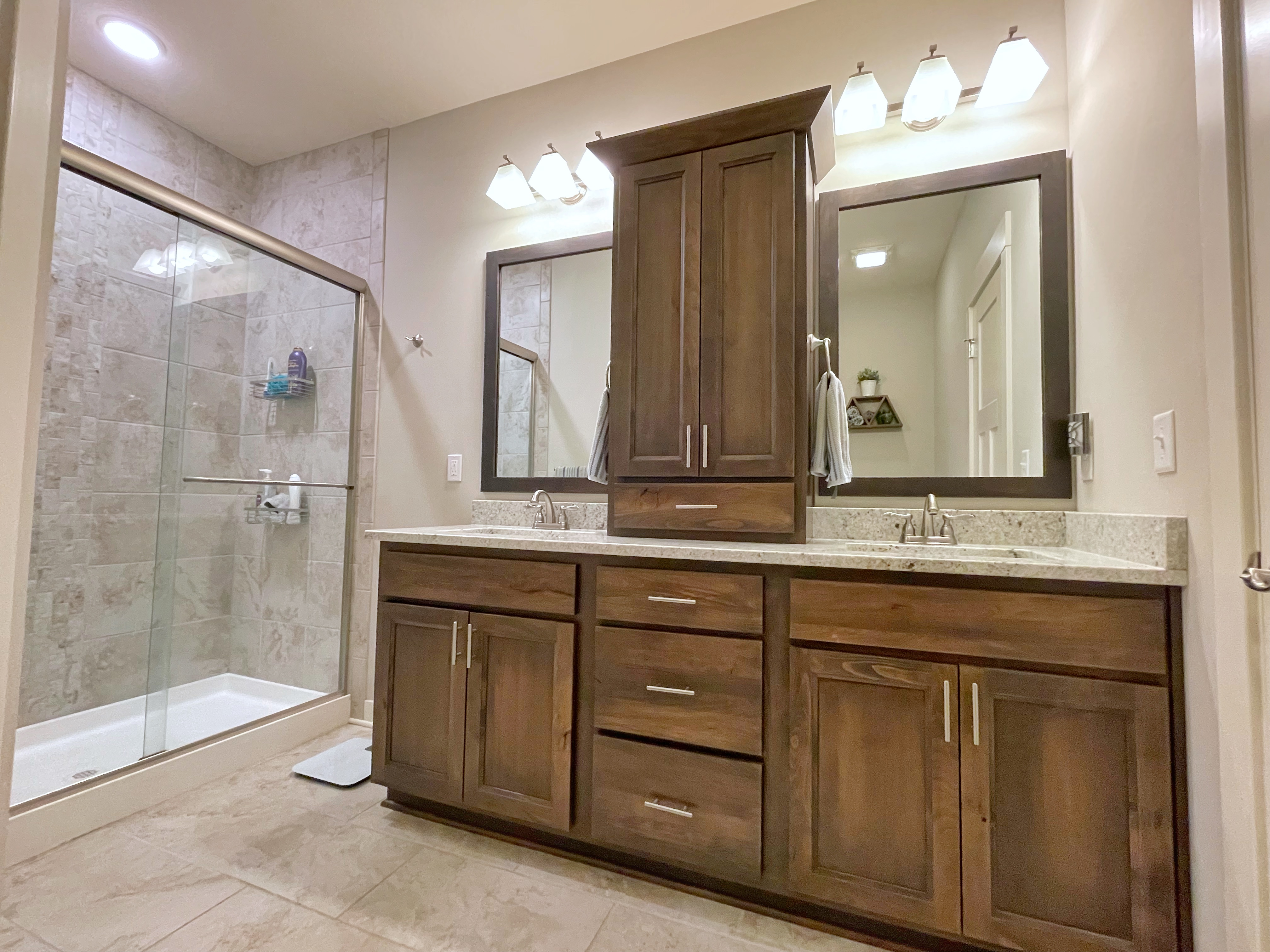 It's en-suite bathroom features more wood cabinets and granite tops, beautiful tile floors and an incredible walk-in tile shower with glass doors. Just behind my photo here is a huge walk-in closet. What a perfect setting for some self-care!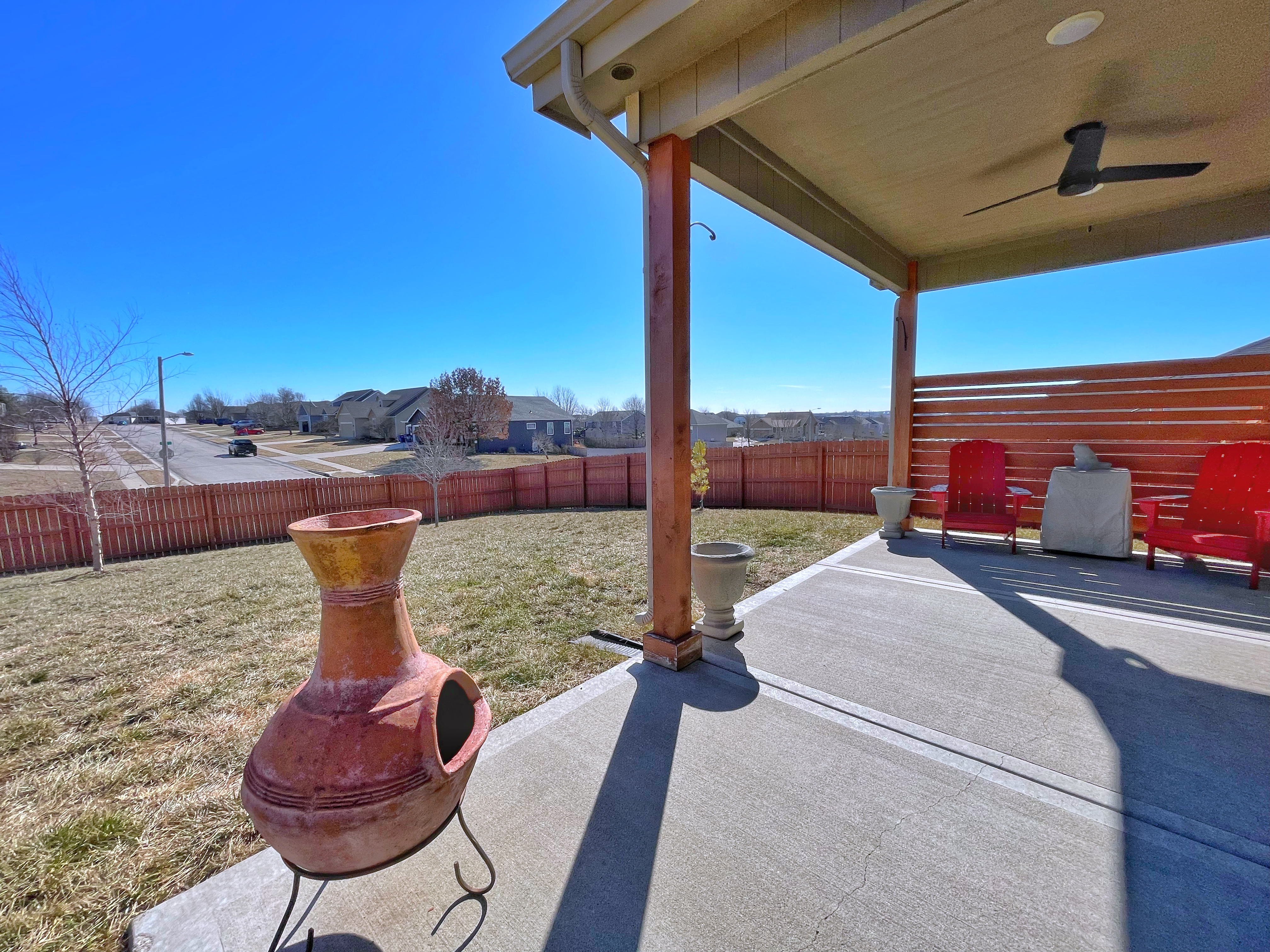 Heading out back we see the covered porch and the huge fenced yard. The sellers planted birch and willow trees and more! Other wonderful features of the backyard include a hot tub with a wood privacy surround, a storage shed, and for a buyer who wishes to also purchase the adjoining vacant lot, a huge bonus space for dogs, kid's play, or anything a buyer could imagine!
The house and main lot alone are being offered at a very competitive price of $339,900 and the adjoining lot to the north is available separately at $64,900. Together they're being offered at $403,900. The vacant lot is build-able and is fully fenced.
This home is truly something special! We hope you enjoyed this tour. Like all good things, this tour like all, must come to an end. Home inventory in Lawrence is at historic lows. Every home that comes on the market is an opportunity. We hope everyone who wants a shot at this home gets a chance to see it. Hurry, it certainly won't last long!
Don't forget about our Open House Saturday 2/25 at 11:00 AM to 12:30 PM (Only if the home is still available by then!)
To inquire about a personal tour, contact Ryan at 785-218-1975.
For Listing Details, click here.
To view the land listing, click here.
If you would like for us to feature your home here, find out more about our Home Seller Services.
If you're thinking of buying a home this Spring, find out what we do for our buyer clients on our Buyer Services Page.