A picture says a thousand words, they say. The above photo may be a little more concise than most; it simply says "Don't use Zillow!" And that's an important thing to know if you're a home buyer these days. It's especially important to know if you're looking for a home to buy in Lawrence! The reason is simply: Zillow contains bad information, outdated information, and incomplete information. Would you trust a home search that only showed you 4/5 of the available listings for sale? Or worse yet, to spot the perfect home only to find out that it's already sold. NO!
We'd like to say that the situation described is rare. Unfortunately many buyers realize the hard way that it's all too common. Zillow and Trulia are not directly fed by the Lawrence MLS. It's actually up to the listing agent whether or not they send a particular home listing to Zillow. Many agents in Lawrence chose not to. At any given time Zillow might only feature 60-80% of the available homes for sale. They will often display homes that aren't actually available at all. It's really a mess of bad info.
So what's a home buyer to do? This one's easy: Call a REALTOR! Seriously, we have much better tools that any consumer websites or apps out there. At R+K Real Estate we use and recommend HomeSnap. If you've used smartphone apps like realtor.com or Zillow then you'll already be familiar with the map-search function. The difference, however, is that Homesnap is a direct-feed from the Lawrence MLS. The benefit is that you'll see almost 100% of the available homes for sale!
Check out Ryan's Homesnap Profile Here.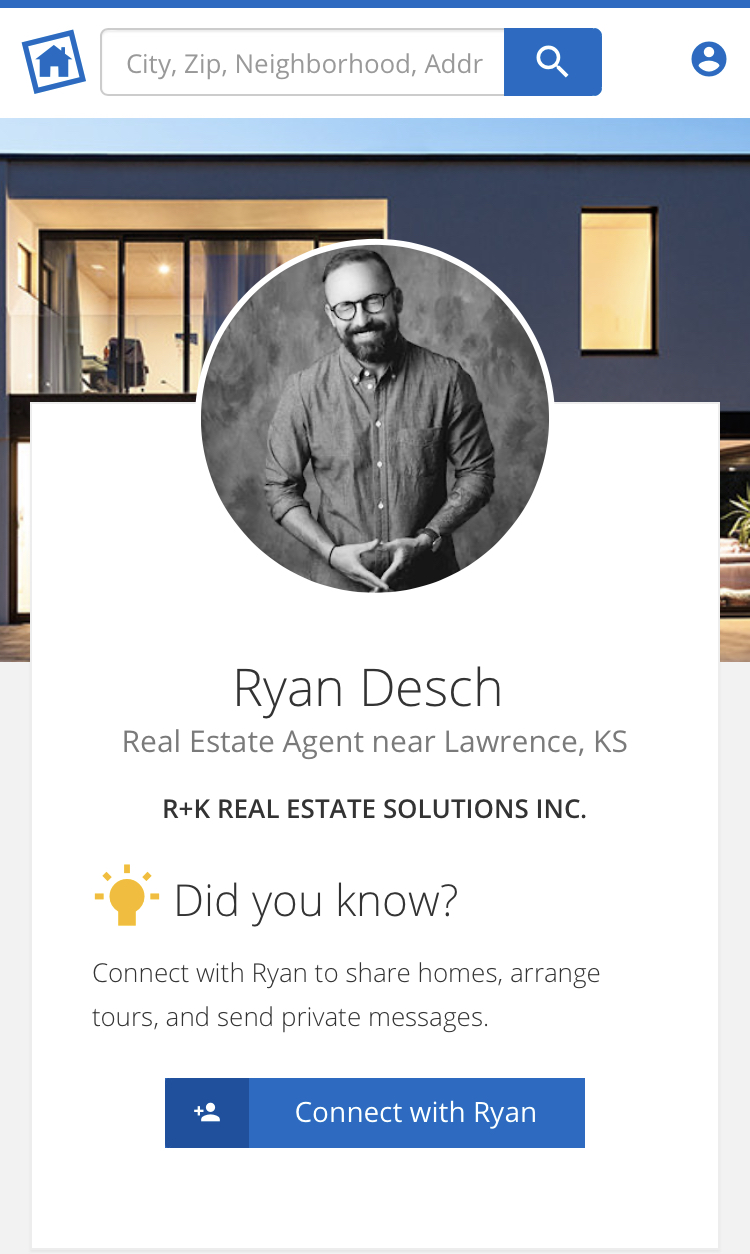 Yet another essential tool for any effective home search in Lawrence is the MLS Collab Center. This is the best tool any Realtor has! It's a website directly tied to the Lawrence MLS that features new listings the moment they hit the market. There is no faster or more accurate tool in the tool box! With both the MLS Collab Center and Homesnap, we can equip our home buyer clients with the very best tools in the business.
To find out more about how we help our home buyer clients, Click Here!