This week with R+K...
It's been a beautiful week, and we hope you had time to step outside and enjoy the sunshine too! Our kids had Spring Break this week, so we took the opportunity to visit the Woodridge trails at Clinton Park, have several playground visits throughout the week, and spend some time at the Baker Wetlands. Lawrence has an amazing selection of trails and parks to choose from, and we look forward to continuing to explore them as our kids get older!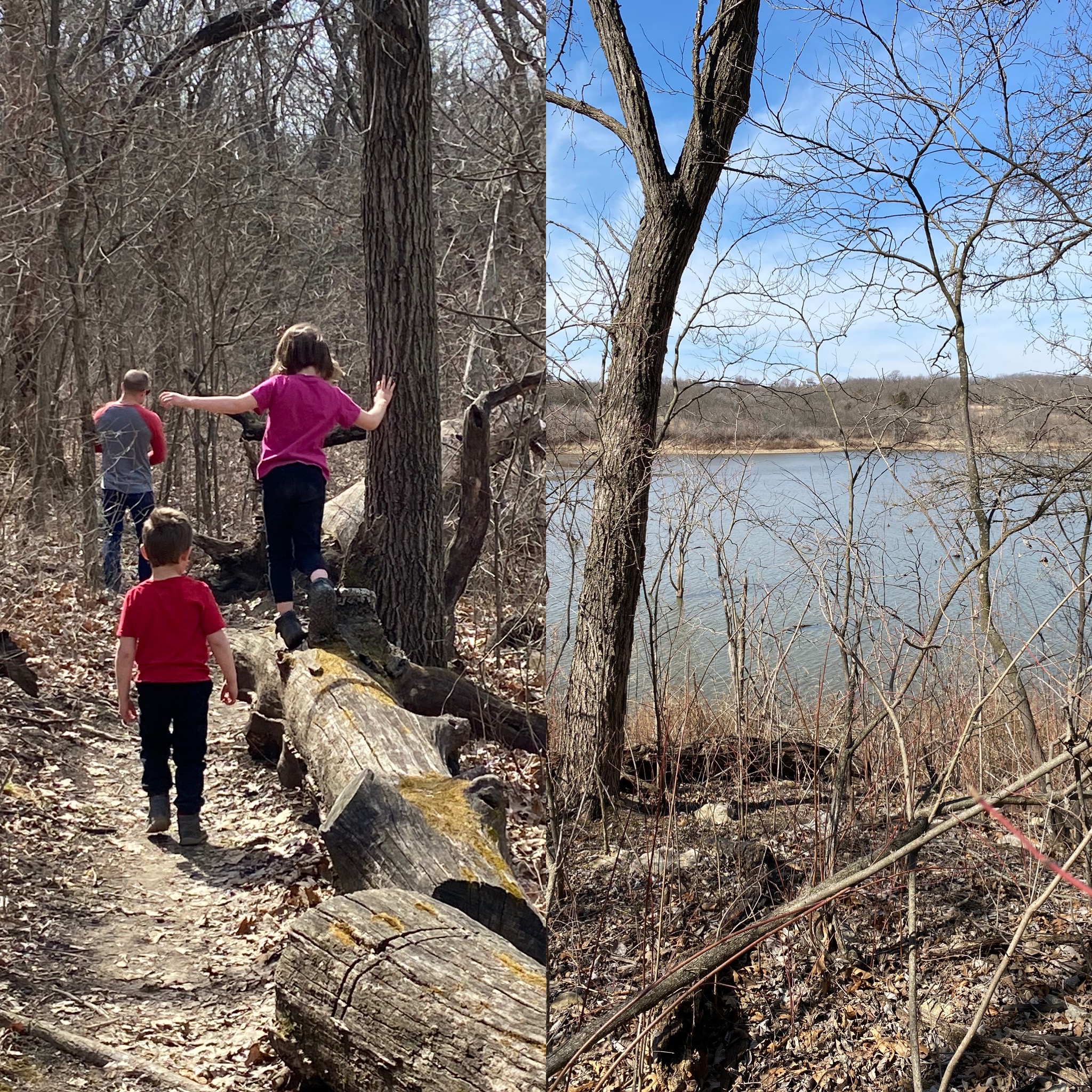 Market Update: The housing market in Lawrence continues to tighten. It begs the question; exactly how much tighter can things get? Most Realtors we know have begun to refer to the situation as a housing crisis. For comparison, in March of 2020 there were 175 new listings, despite the shutdown that occurred mid-month. We're only two weeks into March right now, but only 67 new listings have hit the MLS so far. Sales are also trending down. 27 home sales so far in March 2021 vs. 121 for the whole month of March in 2020. If you know any home buyers out there right now, you probably know how difficult their search is!
Updates around Lawrence:
St. Patrick's Day is this next Wednesday; as we mentioned last week, the parade is "in reverse" this year. View the self-directed list of participating places here: http://www.lawrencestpatricksdayparade.com/paradeinfo.html
This Sunday 03/14 from 12-1:30pm, stop by our Open House at 1228 Delaware St #17 at Delaware Commons!
RPG on Mass St. is now featuring an updated kids menu, and a discounted board game fee for kids on Sundays! We love seeing family-friendly options in town, and they make some amazing food and cocktails too.
Mark your calendars for the 2nd Saturday of each month! The East Lawrence Warehouse Arts district will be hosting an open air art market from 9am-2pm on those days.
On sale! Pine Landscape is running their Mulch Madness sale now through March 31; for 10% off mulch check it out here.
We were sad to see the news that Wild Territory science store on Mass St is set to close soon due to the owner's retirement. Be sure to stop in for 25% off before they're gone!
Standard Beverage is expanding their state-wide distribution operation in Lawrence, adding 120,000 sq ft of warehouse space, and adding jobs after completion. Read more here: https://www2.ljworld.com/weblogs/town_talk/2021/mar/09/boosted-by-grocery-store-beer-sales-lawrence-firm-undertakes-13-million-expansion-city-now-has-three-major-industrial-projects-under-construction/
You may've seen this article about the change in metro areas: https://abcnews.go.com/US/wireStory/bye-bismarck-144-cities-lose-status-metro-areas-76295168 It remains to be seen what exactly the effects of this change will be, but Lawrence is listed in the affected cities.
Why doesn't a home buyer hire an appraiser? Ryan answers here:
-Katie, Owner/REALTOR