Is the Lawrence real estate market in a bubble? How about the national market? Great questions! I think the Great Recession is still fresh enough in everyone's mind that it just makes sense to ask this question today. Prices are soaring even more than they did in the lead-up to 2007. That spells trouble, right? Not necessarily. And I'll try to explain why!
First, let's go back to Econ 101. I actually really enjoyed this class in college! It wasn't easy, and I don't really remember much, but there's one concept that stuck with me: Supply & Demand. Take a look at this trusty and highly professional graph that I created.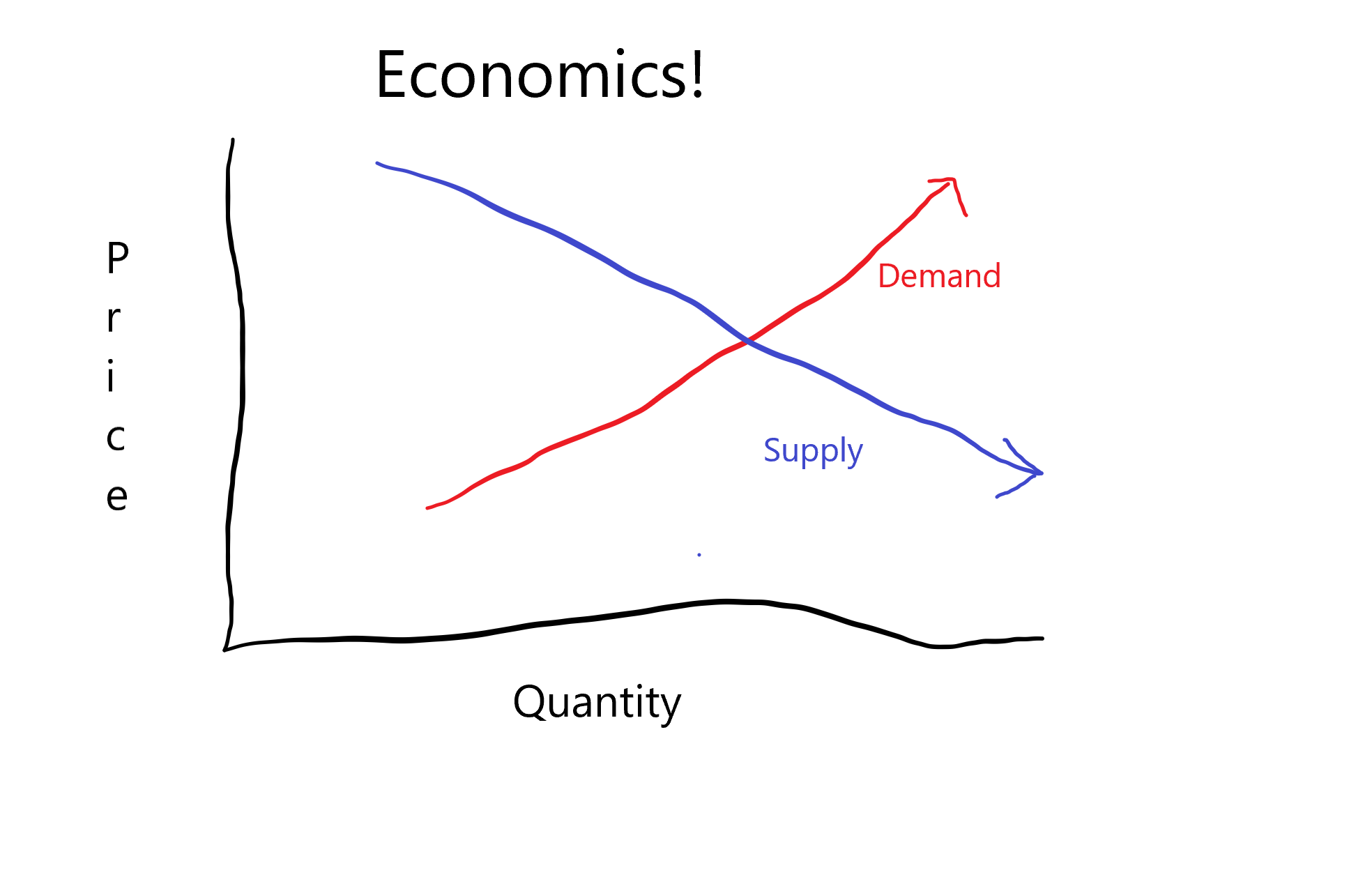 Not only is this one heck of a highly-designed graphic, it tells us what's happening in the housing market today! Simply put, as supply goes down and demand goes up, prices rise. This is essentially what I believe is driving the market this time around.
Most people probably recall what was happening prior to the Great Recession. Speculation. Sub-prime lending. Predatory lending. Inflation of values and bad bets. Risky borrowing. All kinds of bad behavior and bad decision-making. It's hard to say that it was strictly supply & demand. What we witnessed were activities that corrupted the lending and the housing market.
I don't believe those are the things driving the market today. Luckily, this red-hot climate seem market-driven. It's simply a function of historically low inventory. Demand has increasingly exceeded supply. There are plenty of qualified buyers, but there just aren't enough houses to buy. When that happens, the tried-and-true market forces are the ones driving prices up. Not bad behavior.
However, the question is still open. We don't know what will happen and it's extraordinarily hard to accurately predict the future. I don't believe that prices can continue to rise at the rates seen for the first half of this year. It's just hard to say exactly what's going to be the variable to bring them down. For now, look for home values to continue to increase. But, barring some kind of action to cool the market, the question of an impending bubble is not going to go away!