*UPDATE* This home is already Under Contract; Sold in under 24 hours! Open House scheduled for Saturday 6/19 is CANCELLED.
It's already June and that means we're about halfway through 2021! At R+K Real Estate, we've already featured so many cool homes for sale, and almost all of them have had a back yard to-die-for. Well, get ready for this next one! R+K is proud to bring you 1025 Randall Rd. We promise at the end of this article, you'll be making plans for a Garden Party!
First, let's head inside. Speaking of to-die-for, check out this kitchen! This home is full of custom touches, from built-ins, appliances, to the countertops and backsplashes and flooring.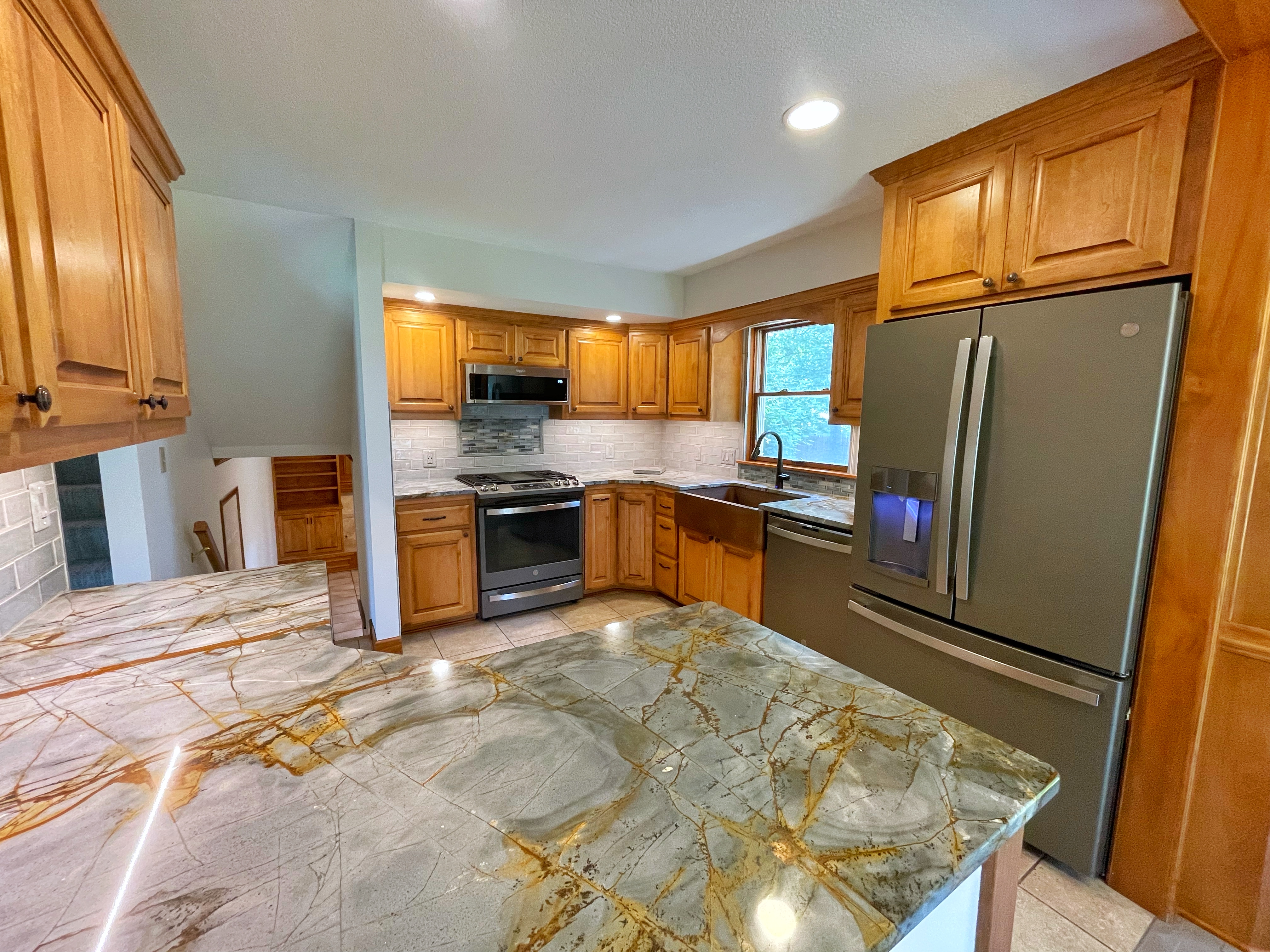 Speaking of countertops, take a closer look at these! We're not sure we've yet seen anything quite like it. And because the pictures don't quite do it justice, we recommend scheduling a showing to see for yourself!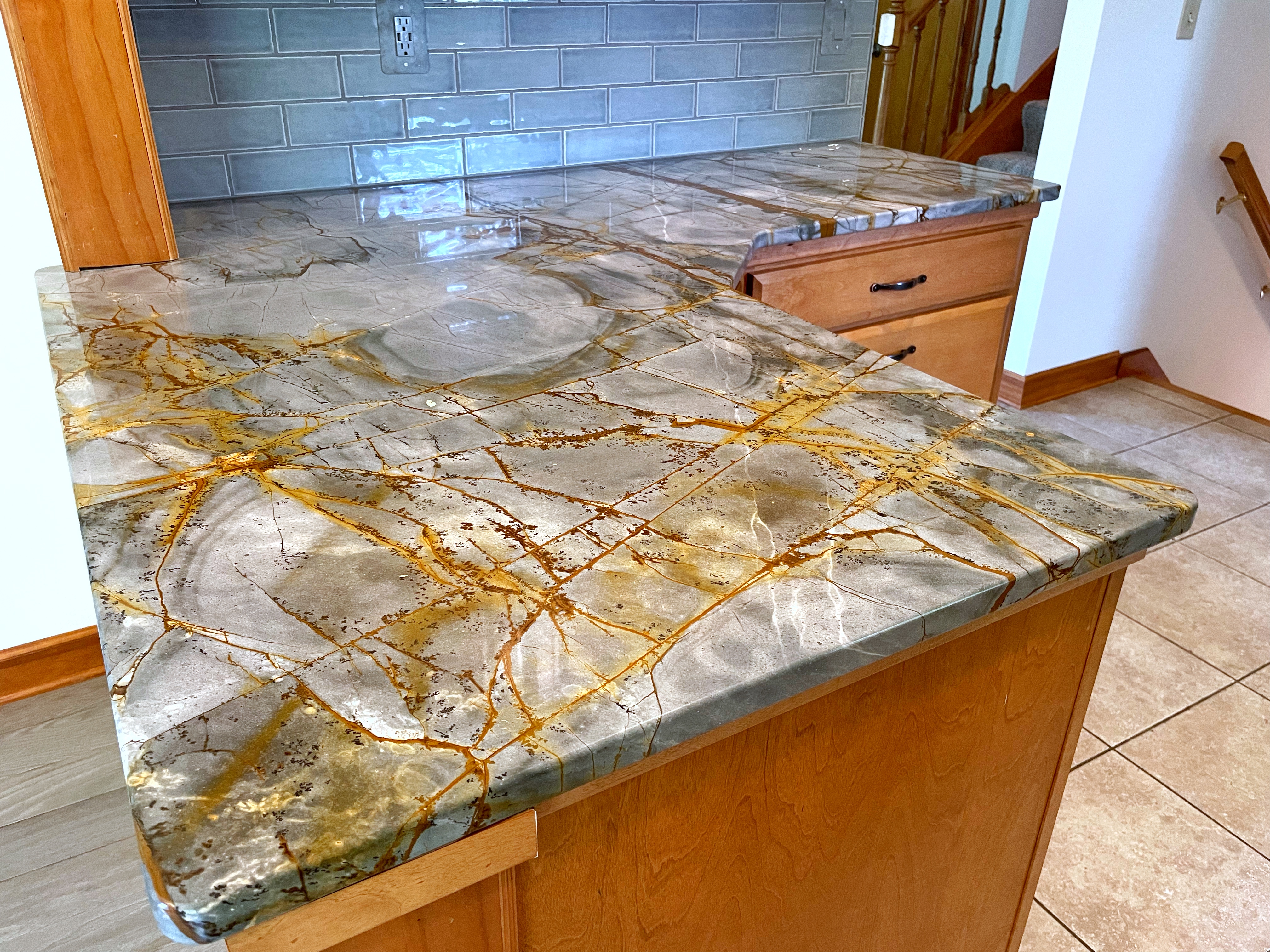 Next, we simply have to mention the copper sink. After a glance back at those counter-tops, it's easy to see how this sink ties the kitchen together. Bonus points for the window above the sink looking out on that gorgeous back yard, which we'll get to in a moment.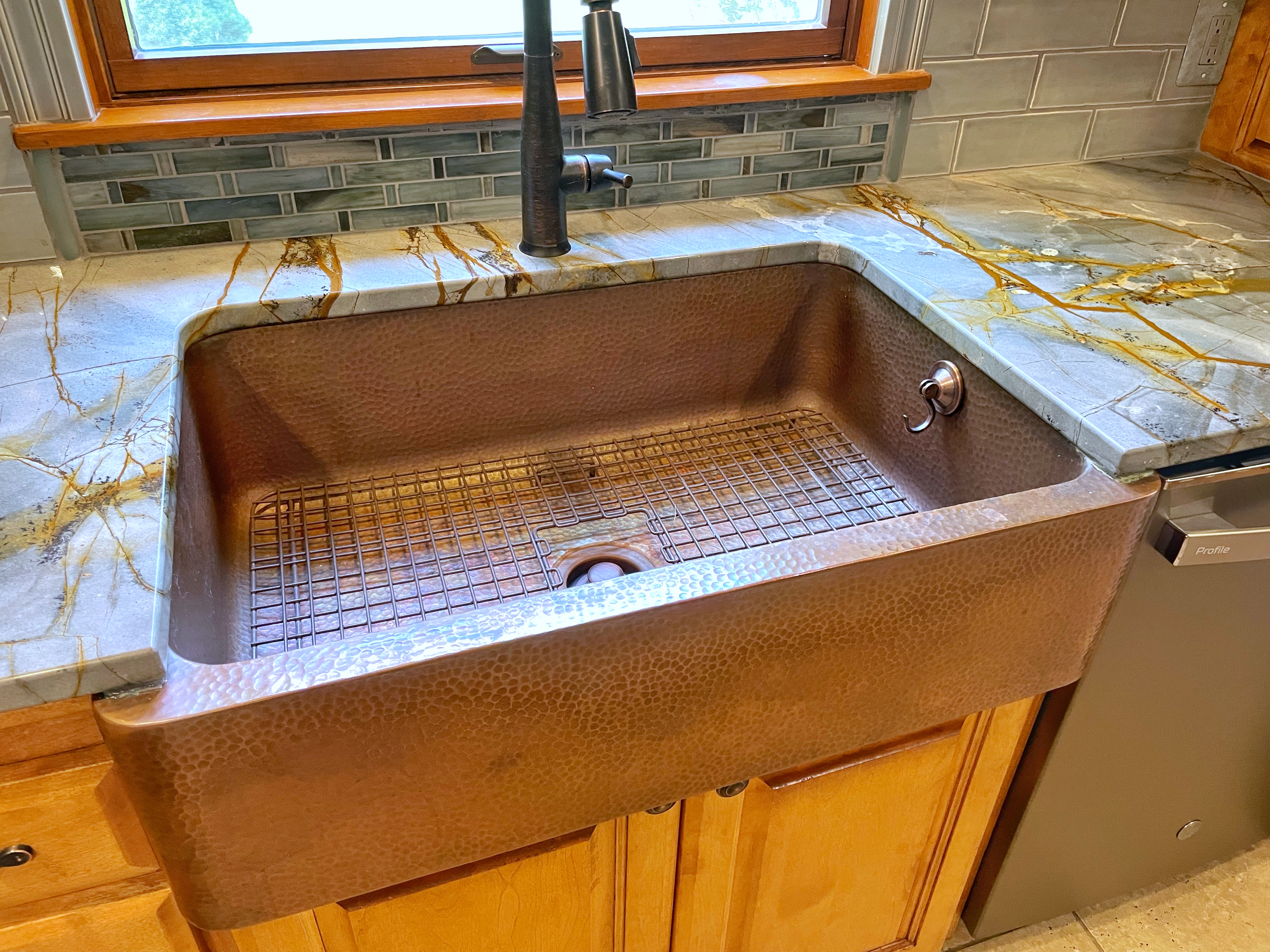 Moving on to the rest of the house, let's keep those custom finishes rolling in the bathrooms. The tile here creates a warm and inviting setting. We just love the warm wood and the custom accents!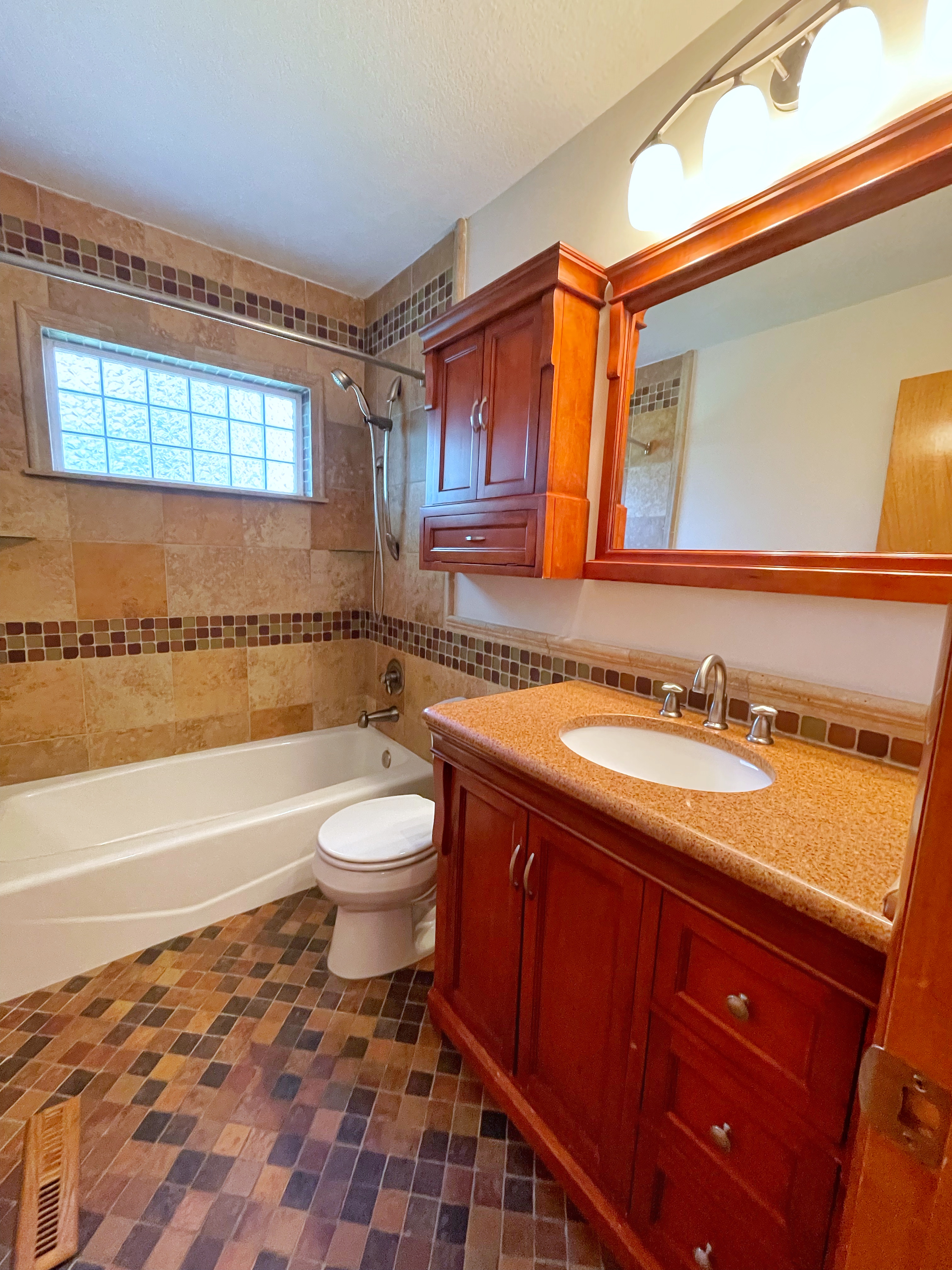 This home features 4 bedrooms and 4 bathrooms. We particularly love this loft space/alternate primary suite. It has it's own en-suite bathroom making it a perfect bedroom, or a remote work space. This home's sellers called it a "Room of Requirement." As Harry Potter fans ourselves, we completely agree!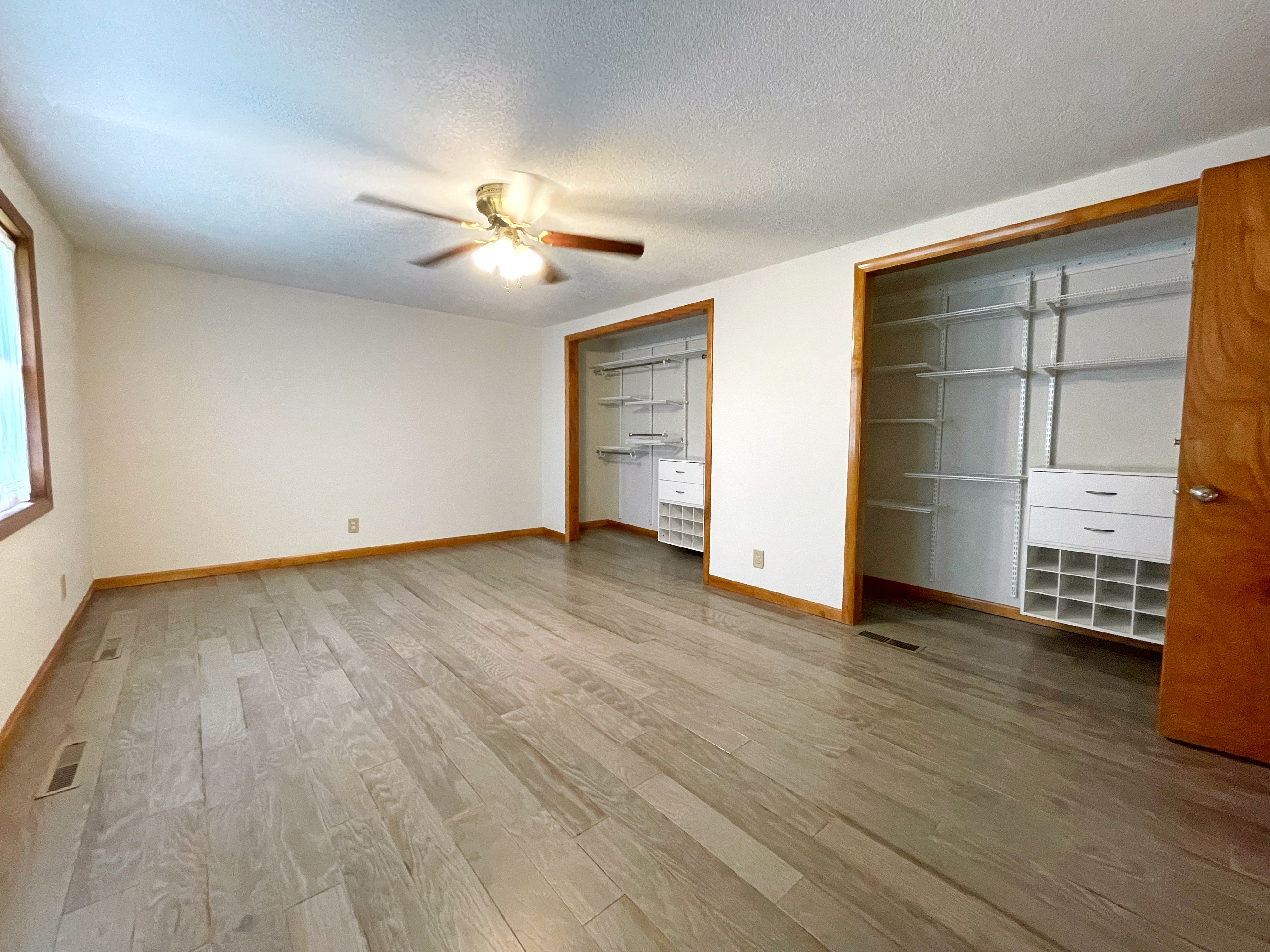 Now that we've seen the inside, let's head outside and check out this stunning custom landscaping.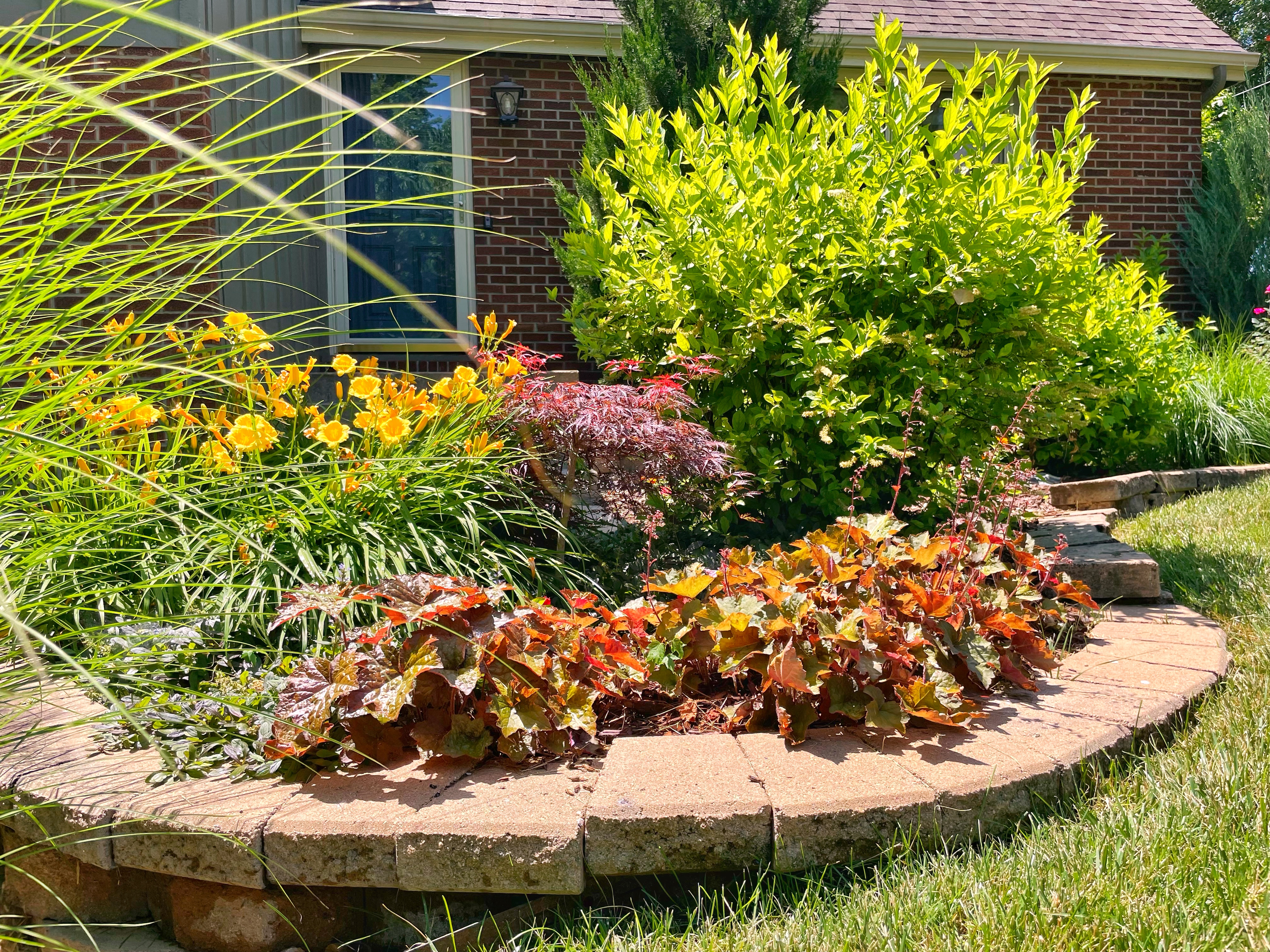 This is the front of the home. Flower beds are tucked into multi-level flower beds, all exquisitely landscaped. I think we lost count of how many Japanese Maple trees there are. Look closely above and you'll spot a small one!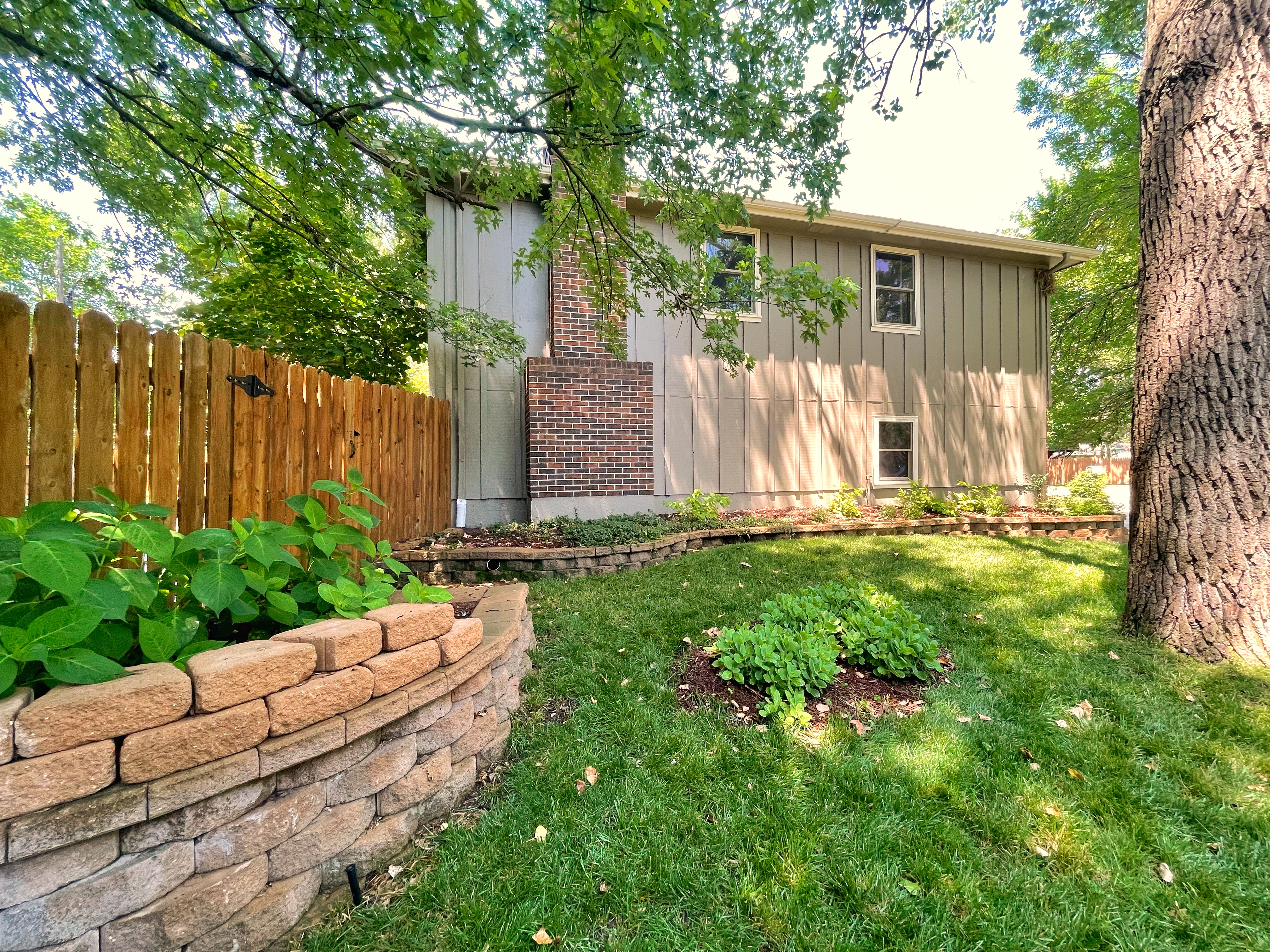 Before we make it to back yard, we simply have to mention this side-yard. Yes, a side yard! As you can see here, there wasn't a square inch of this yard that wasn't given the love and attention it deserved!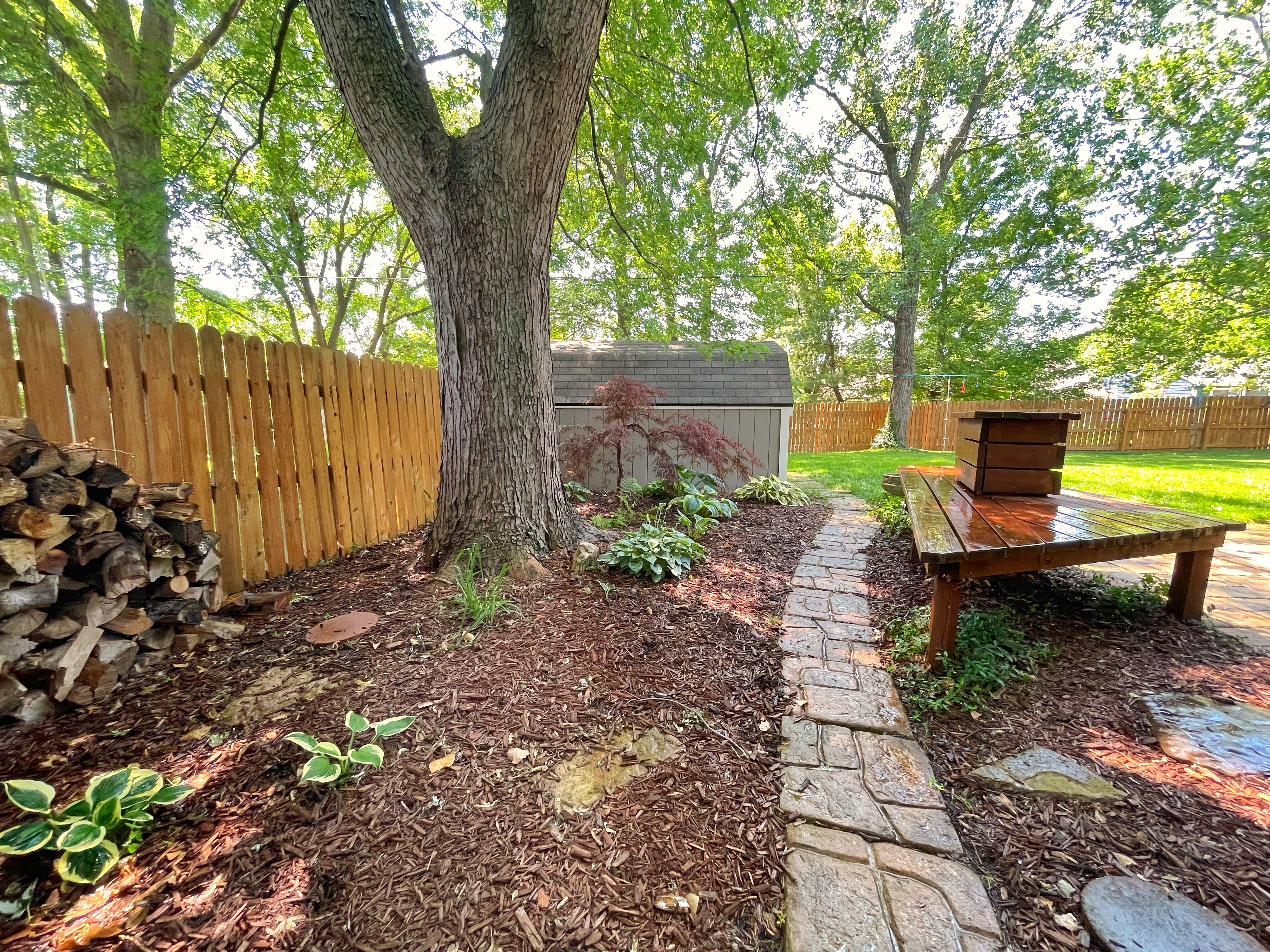 Now let's open that gate and enter the back yard. This stone path takes you into this wonderful shaded and lush dream space. Although we never found it, we kept our eyes open for an entrance to a hidden gnome paradise. If we ever find it, we'll report back!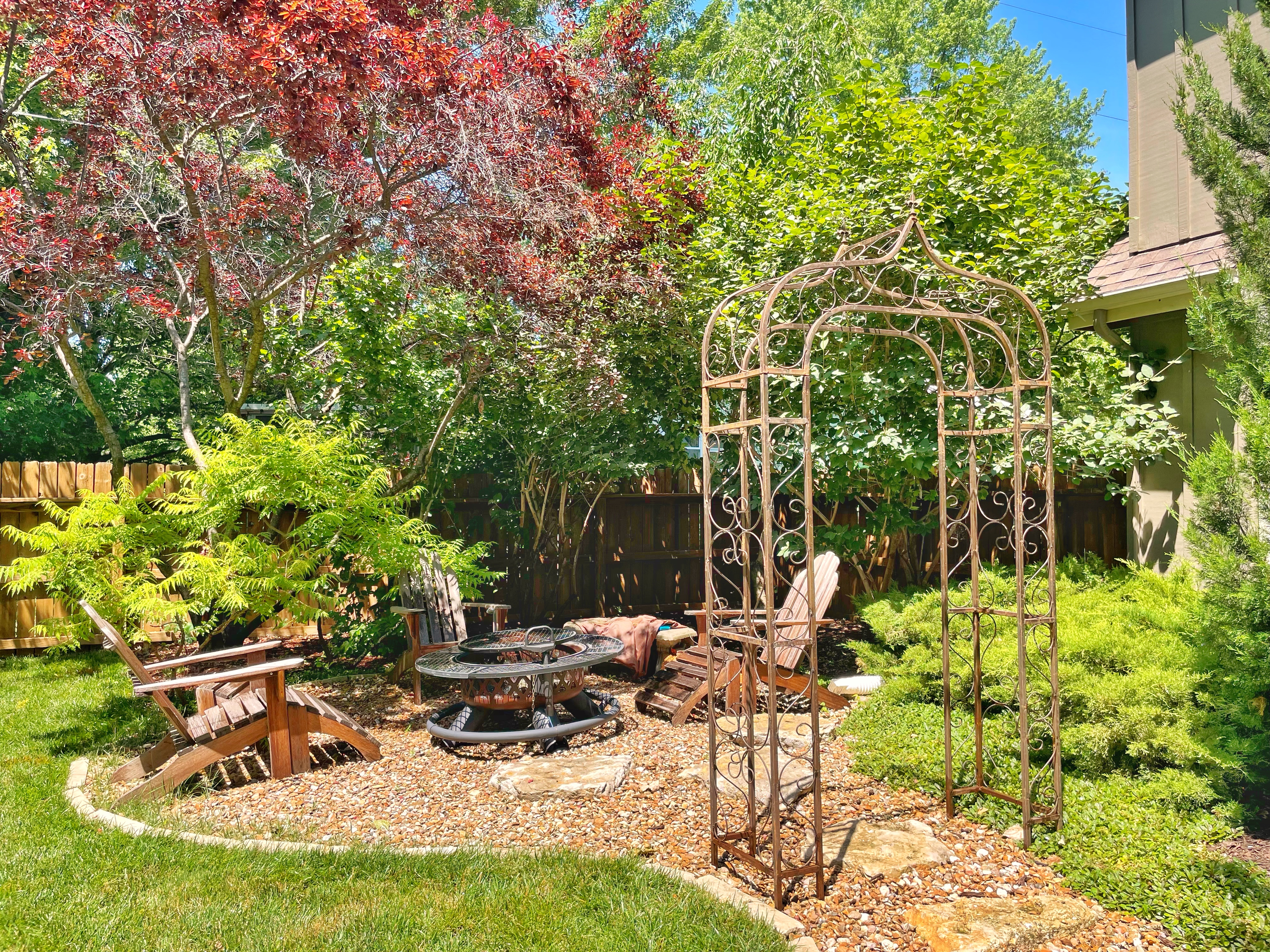 There are so many focal points in this yard, it's hard to pick a favorite! But if you chose this fire-pit area featuring a gorgeous arbor.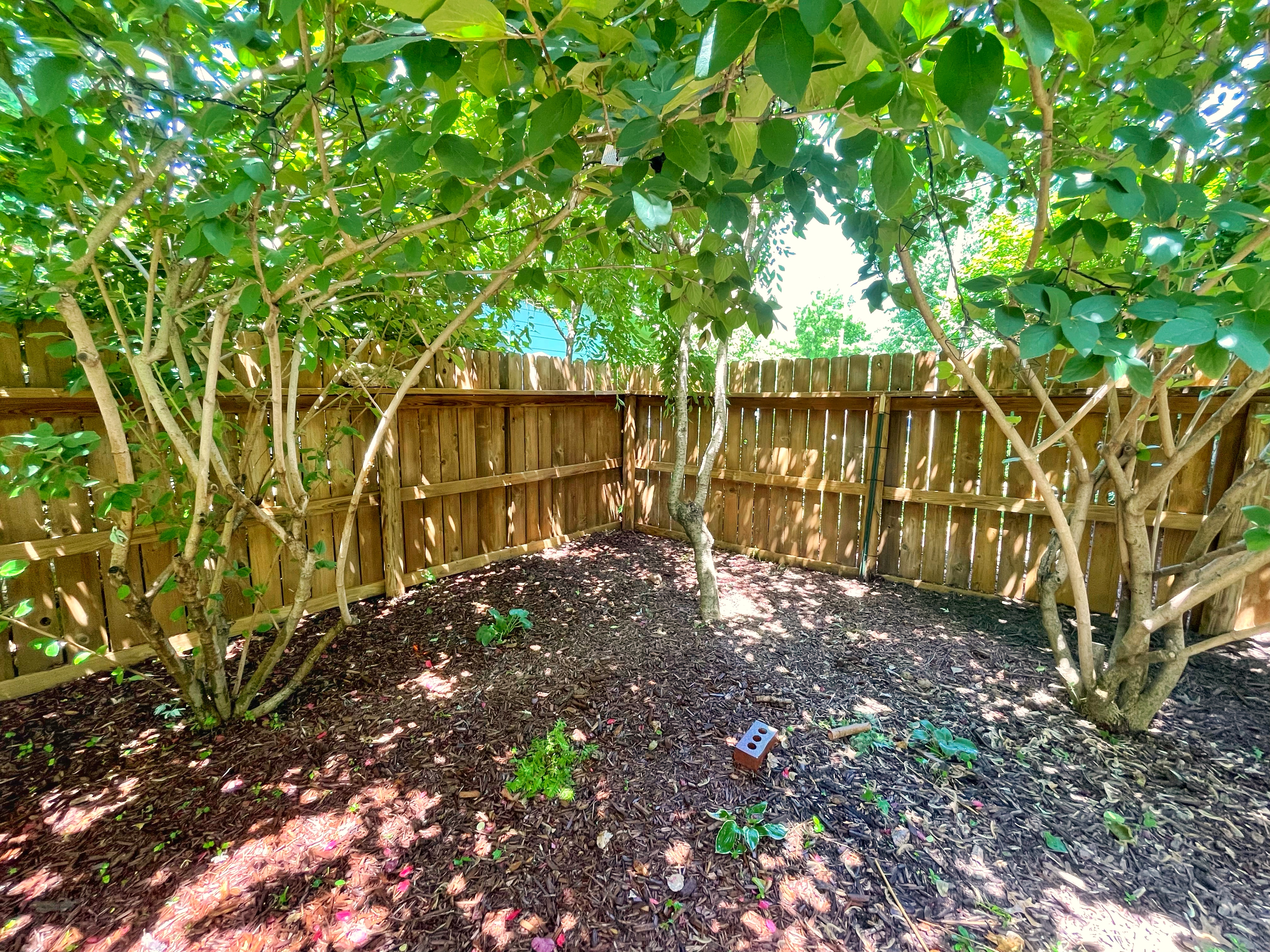 There is so much to see in this back yard, we simply can't show it all! Nooks and crannies, lush trees and ground-covering plants, wide-open green space and cozy corners. Simply breath-taking! After this little tour, we have a hunch that if you don't already have your own Garden Party planned for this weekend, you're inspired to get started! Or, perhaps, to schedule a showing on this gorgeous home today!
For Listing Details, click here.
Open House this Saturday 6/19 from 12:00 to 1:30 *Cancelled
To find out more about how to have your own home featured with us, click here.
If you're currently looking for homes to buy, find out more about how we can assist you and save you thousands of dollars in the process, click here.