The real estate market in 2021 has been nothing short of remarkable! However, I think most people would recognize a slight cooling in the market since the mania of earlier in the year. I definitely believe this is the case. Every year it seems things quiet down a bit in August. School is starting, locals are squeezing in that late-summer vacation. Any first-time buyers who were looking to buy their first home but missed their opportunity in Spring have renewed a lease into next year. Without a doubt, there are fewer buyers actively looking today than there were 3 months ago.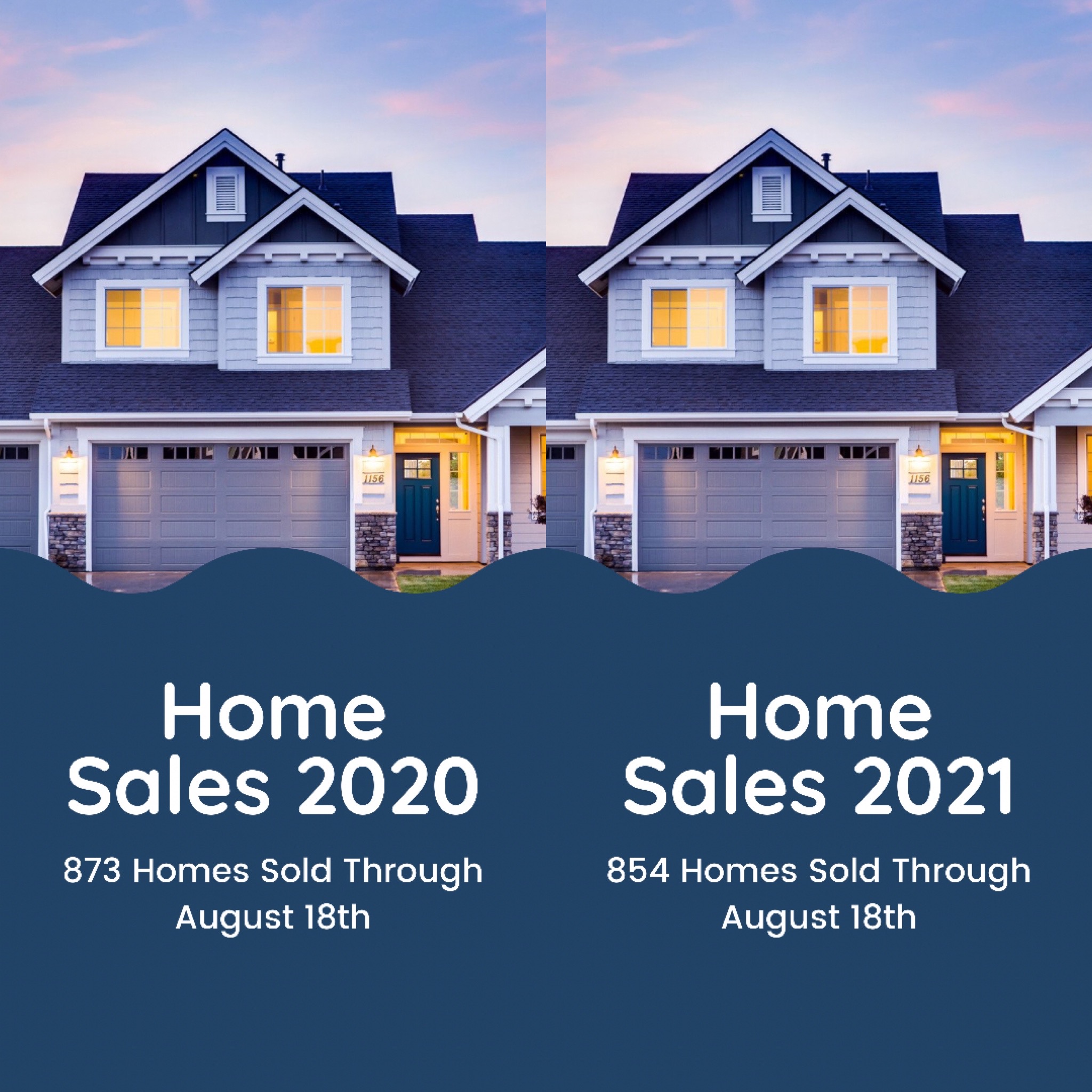 From the above graphic, it's clear that this year is different from last year. Even considering that there were lockdowns in March and April of 2020, there have been fewer homes sold in 2021 so far, compared to this time last year. If this trend continues, 2021 will be the first year in many that there could be FEWER home sales than the prior year! And if you've read the newspaper this year, or my updates, you know what effect this has had on home values.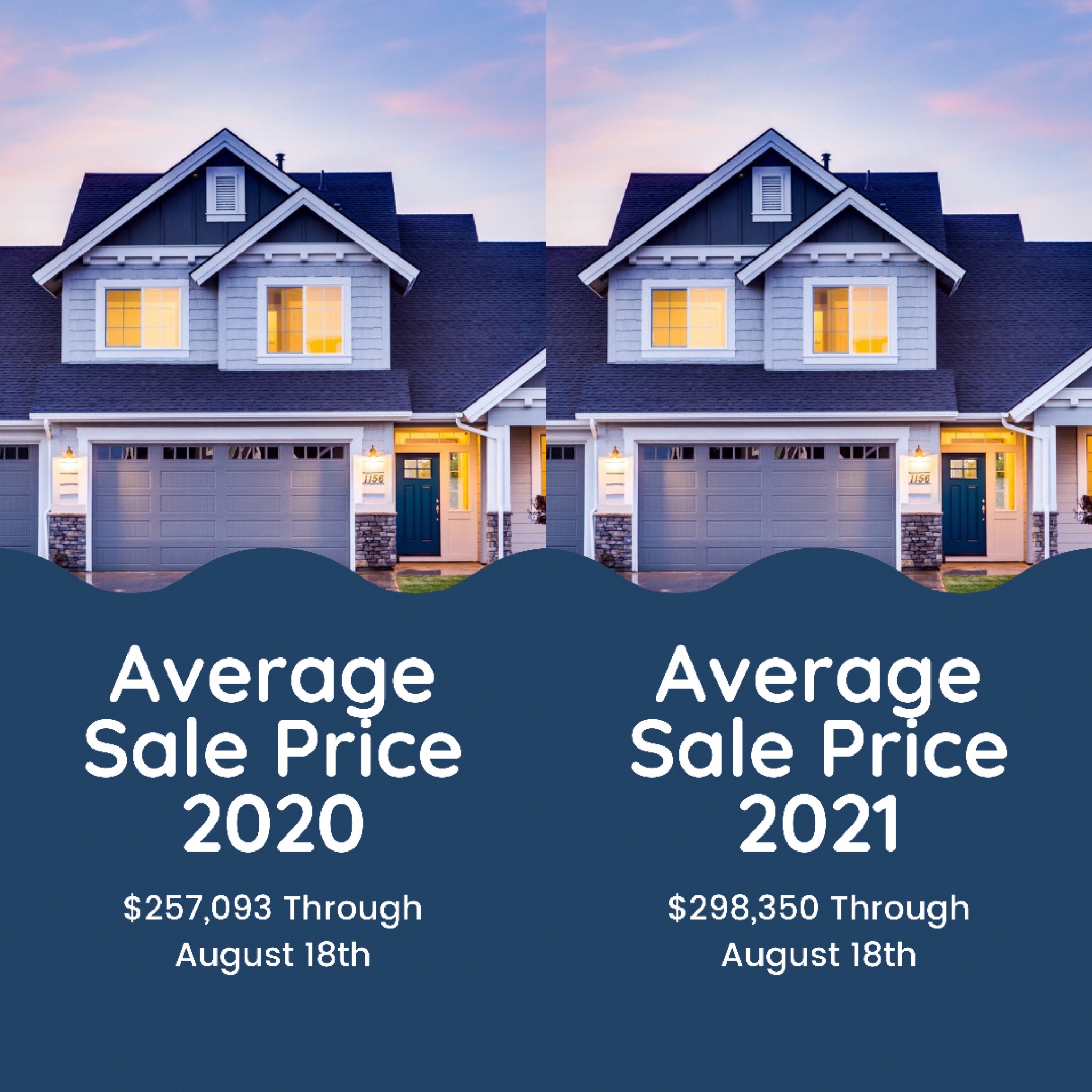 Home sale prices in 2021 are WAY up! it's hard to believe, but the average home price in Lawrence is now almost $300,000. This year has seen home values increasing between 15%-20%. I recall at the start of the year, we were predicting a modest 4%-5% increase. This stat alone could account for a drop in buyer activity this summer. As prices rise this steeply, buyers can become priced out of the market. Other buyers may decide that they can't buy the home they want for the price they're willing to pay, and take themselves out of the market in hopes that there's a cool-off and prices decline. Others are tired of losing in multiple-offer scenarios and have given up. Taking all this into account, I do not anticipate that the average sale price exceeds $300,00 by the end of the year, but as previous predictions go, anything could happen!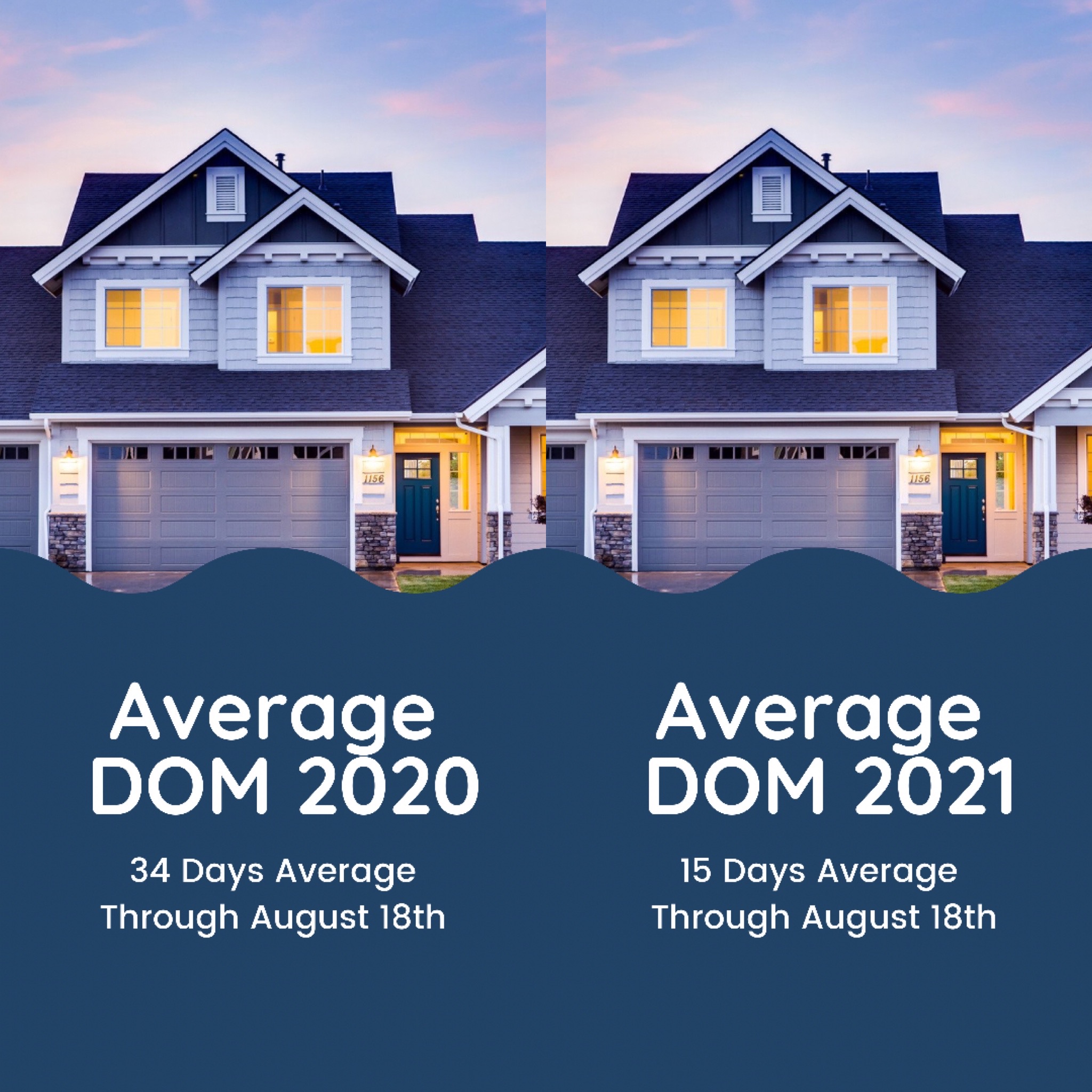 Taking a peak at average Days-on-Market, there has a been a substantial drop this year. 15 average Days-on-Market for homes sold in 2021 is unheard of! If we consider the median, it's even lower: an astounding 3 Days-on-Market! The median figure is probably closer the experience of most home sellers this year. And many sellers continue to receive multiple offers within days of listing. Long story short, inventory is still low, and buyers are still shopping!
Stay tuned as we prepare to enter the Fall Market. If the past years are any indicator, it will be busy. Activity almost always increases after Labor Day. As the Holidays approach, traditional wisdom would say that activity tends to decline, but that's not been as apparent these past couple years. One thing is certain, there's never a dull moment! Stay tuned!
-Ryan Desch Broker/Owner