The Lawrence Spring Market has sprung! R+K Real Estate is proud to present 2232 New Hampshire St. Lawrence, KS 66046. Priced at $359,900. This beauty is a drop-dead gorgeous East Lawrence home with both great updates and vintage features. No matter the season, this house is bursting with charm inside and out! The property features huge shady trees, exquisite landscaping, all in a location just minutes from Downtown Lawrence. Just check out this curb-appeal: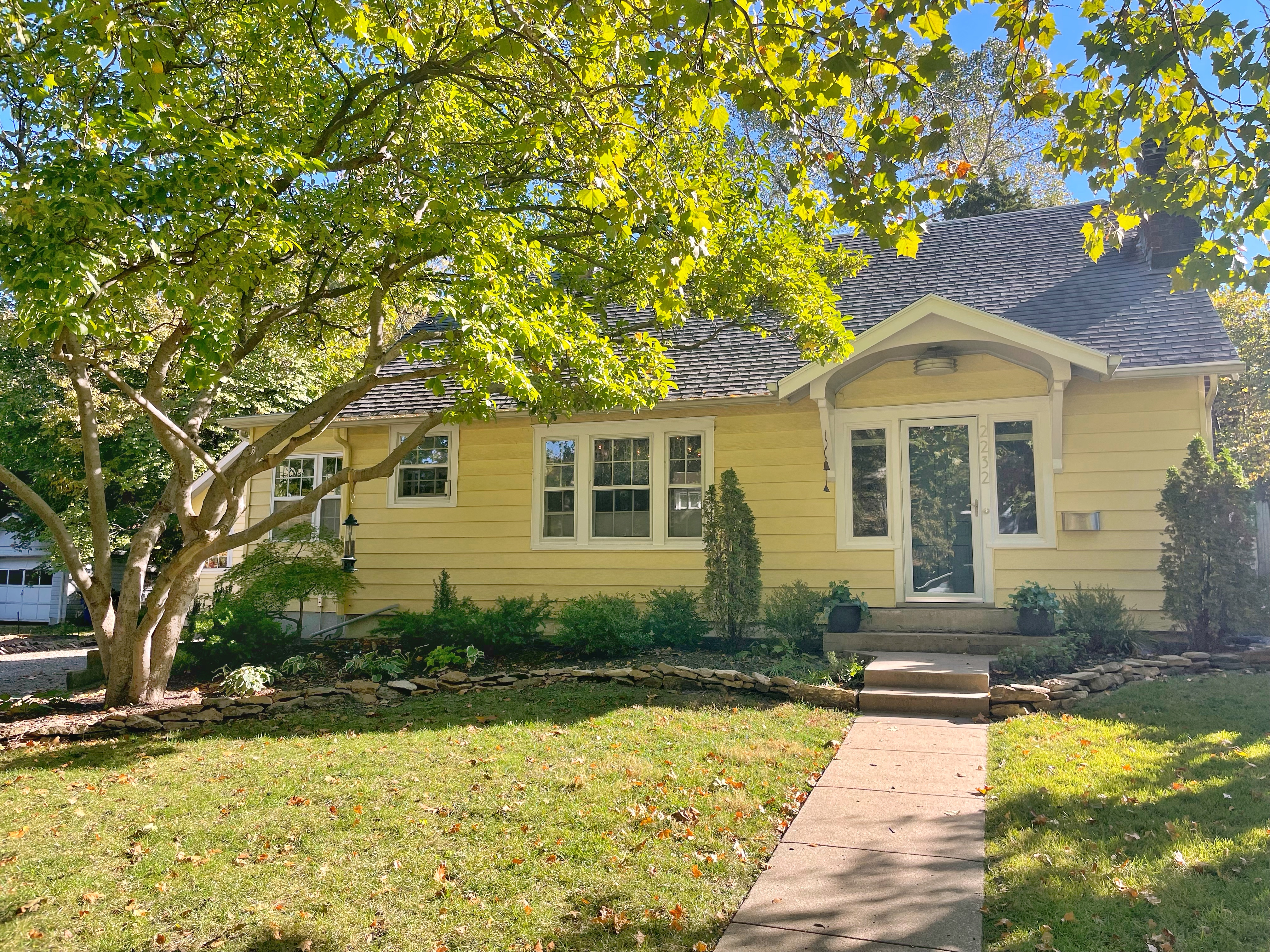 As soon as you step inside, the level of love and care in this home is immediately apparent. Beautiful wood floors, an understated fireplace, large crown and base trim moldings, and tons of natural light! This wonderful home is simply full of character without trying to overdo anything, in a way that only a charming East Lawrence home can!
Moving on through to the dining room, it's apparent that this home fits a lot of entertaining space into its square footage! More large windows allowing a flood of natural light in gives the space lots of air to breathe and room to move. Featuring a lovely vintage touch with the glass-adorned built in display cabinet and more of those luxurious wood floors! The pièce de résistance is, of course, the light fixture. We love pieces like this that just light up a room, pun intended!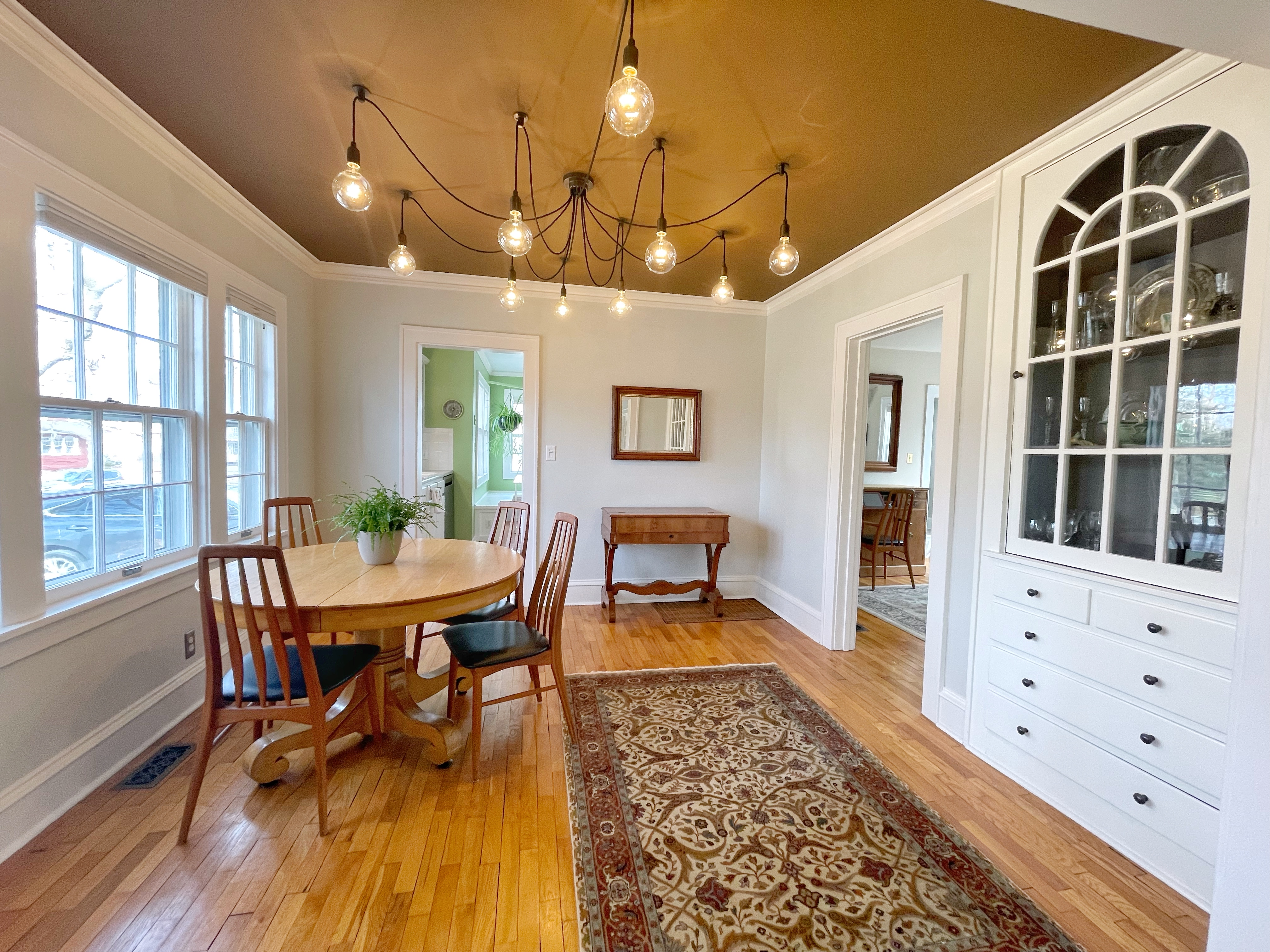 And now on to the kitchen, where vintage and modern collide. In a good way! There's a way in which kitchens were made in homes of this age that defies obsolescence. Just like the dining room, the kitchen packs a punch into its square footage. Add in a gas Bosch range, and you have modern convenience in a classic setting. More large windows and a cozy eat-in area make this kitchen the perfect morning coffee spot, or the end-of-the-day-wine-pairing-with-food-prep spot!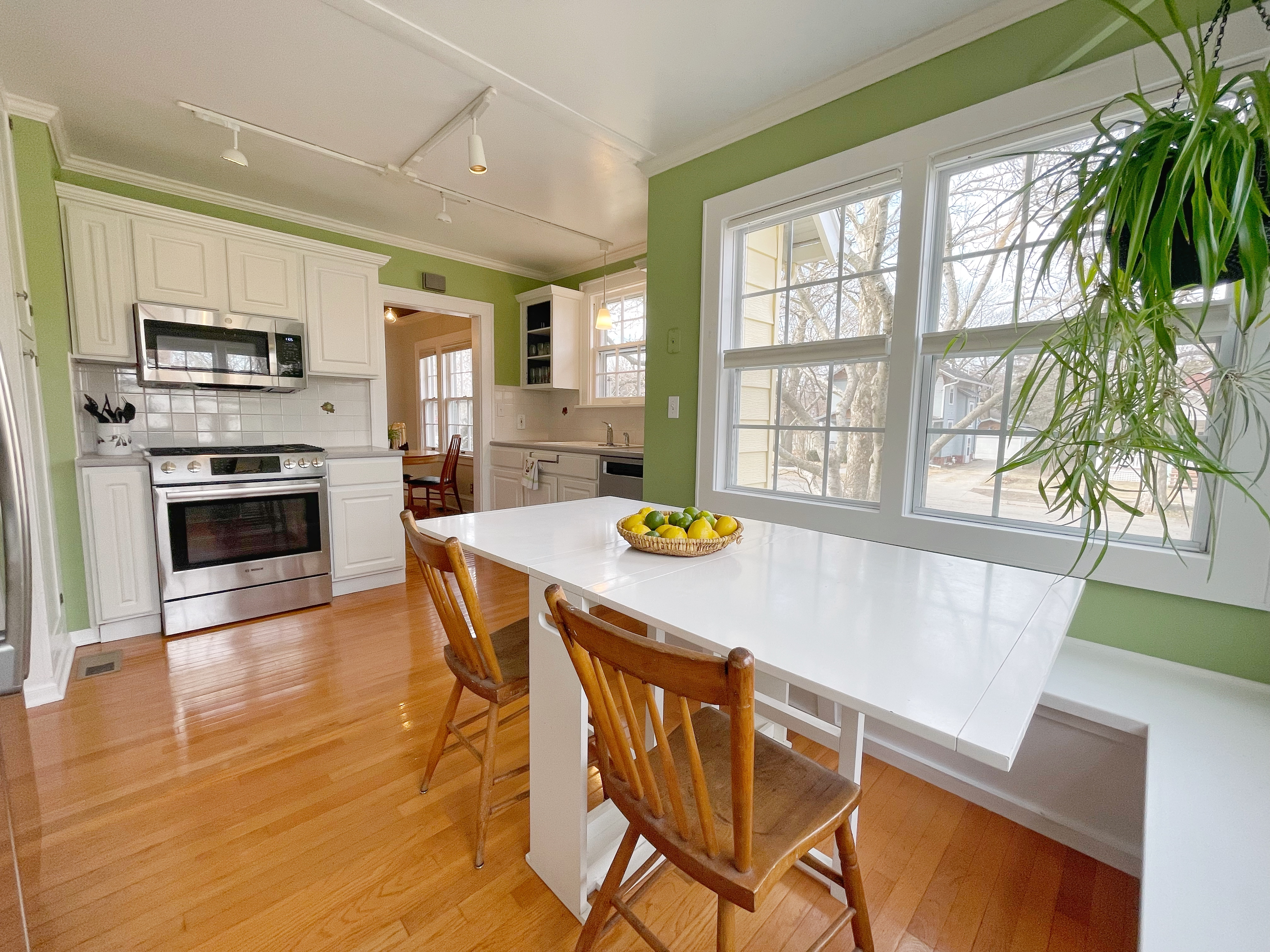 Heading upstairs, we're going to keep the theme of impact-per-square-foot going! This is the primary bedroom. Lots of space, lots of windows, lots of natural light, lots of cozy! Luxurious patterned carpet, lots of closet space, and beautiful views. Simply the perfect spot to greet a new day!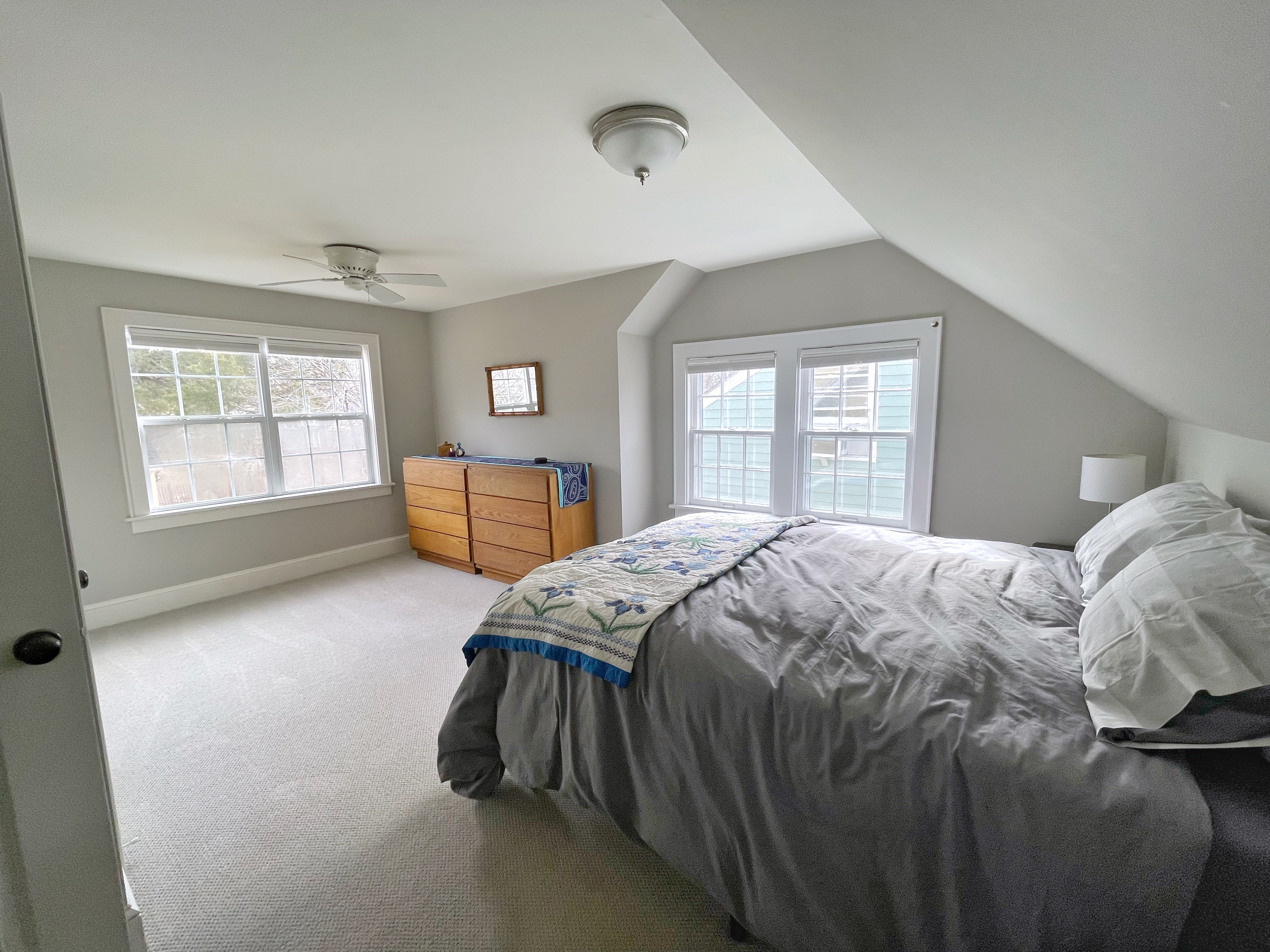 This home features two full bathrooms with lovely touches like Marmoleum floors, clean white tile, and classic vanity lighting.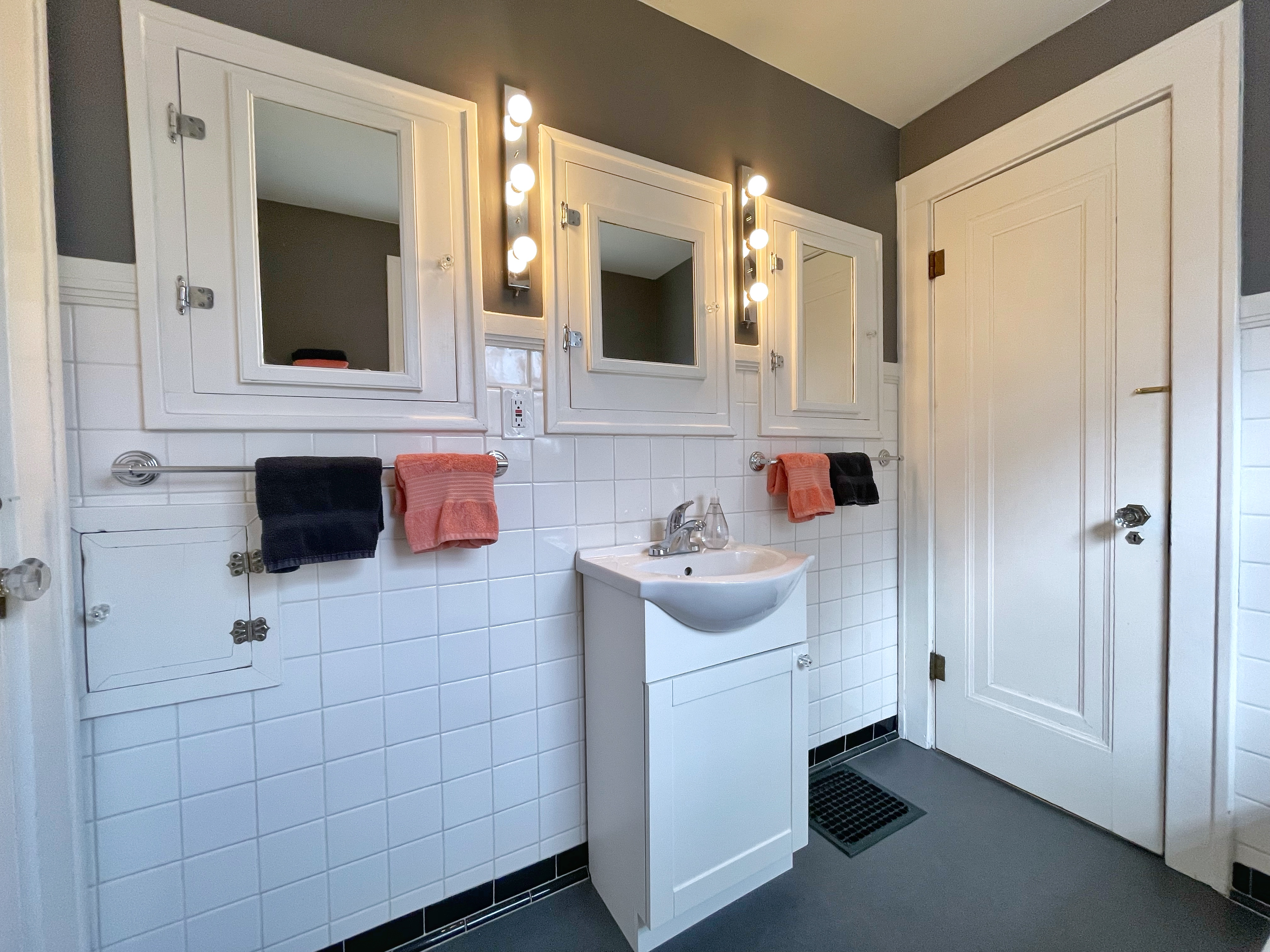 Now, we know not everyone gets excited about an unfinished basement, but here us out: This one has to be seen to be believed! East Lawrence isn't exactly known for pristine basements, but this is as close as they come. Not quite finished, but nearly so with painted walls and floors. Plenty of space for extra storage or flex space for hobbies/crafting/woodworking, or maybe even as a gameday/Playstation/Netflix space!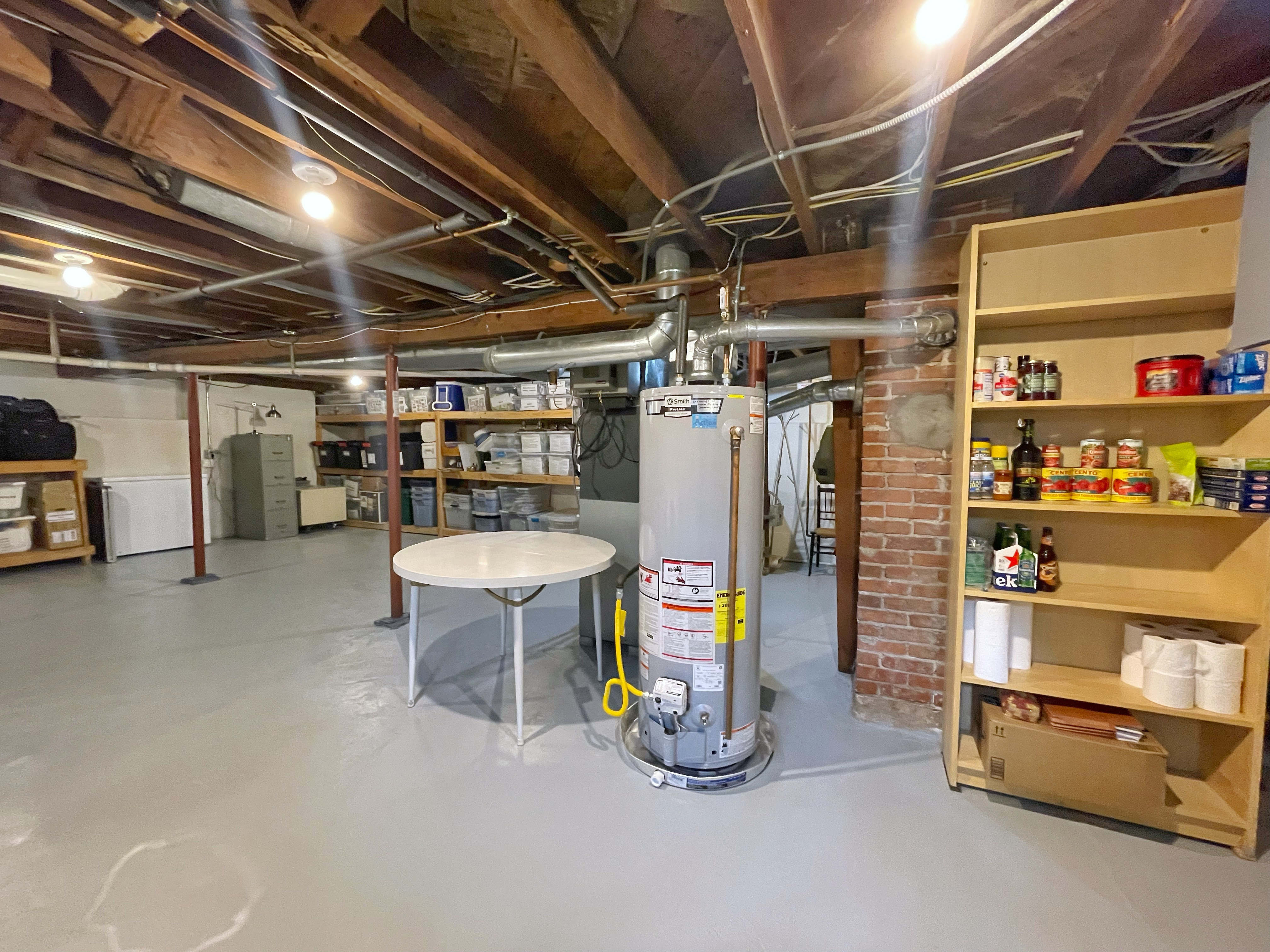 And a home tour would not be complete without a trip to the backyard! We've said it before and we'll say it again, and we'll definitely say it here: This space screams Garden Party! A huge backyard features a modern detached garage, lovely landscaping, a decorative patio, lots of big trees for shade, and a cute shed. Fully fenced and ready for upcoming Spring BBQ's!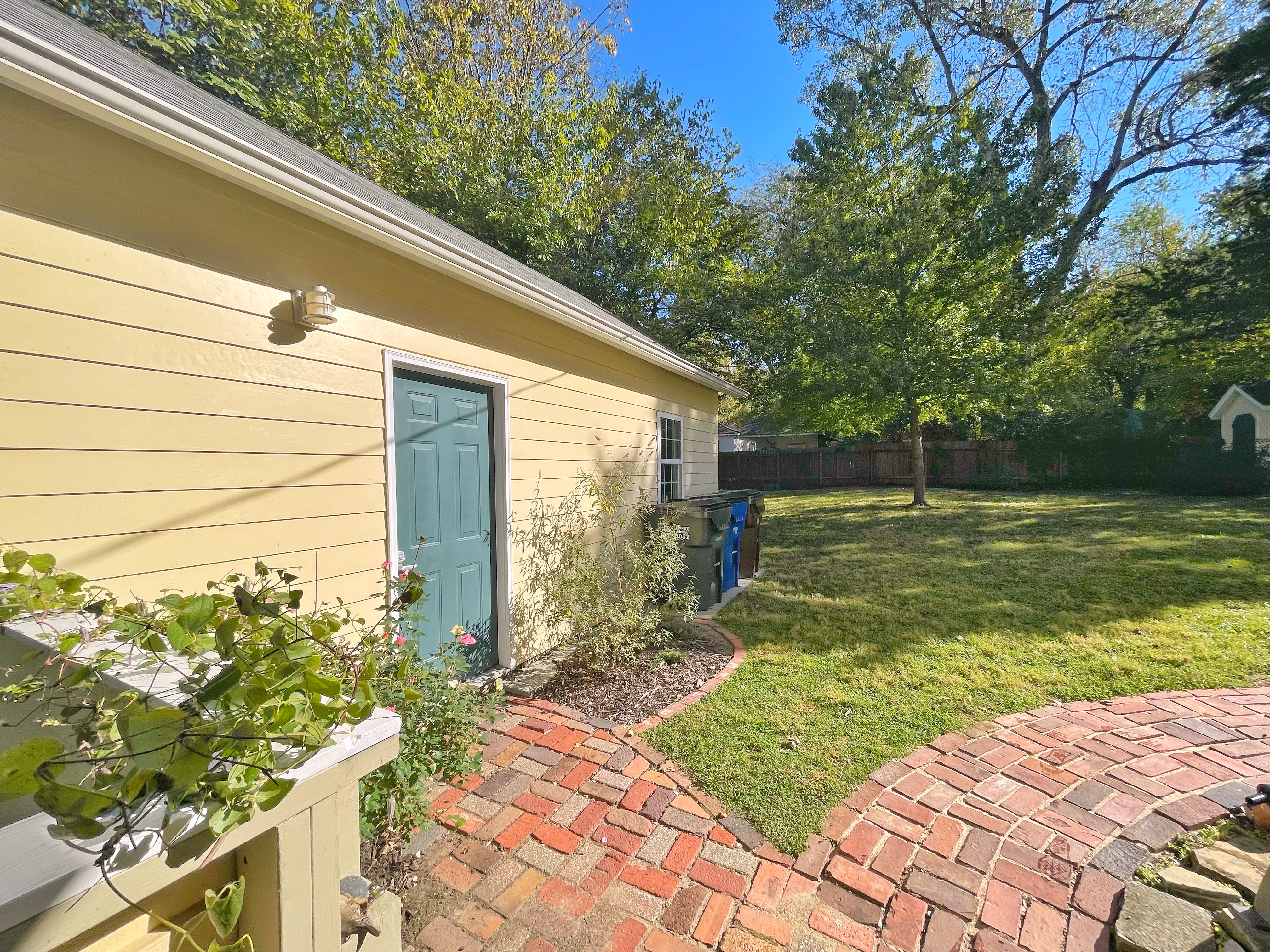 This home is simply lovely inside and out! It's the little touches everywhere, things that are hard to capture in a photo. This home has to be explored to ply all of its secret treasures. From the patina of the wood floors, to the nooks and crannies, and to the many plants and flowers sure to bloom in the coming months. Often a home's character can be teased out of these fine details, if one knows where to look. This wonderful home is sure to be a treasure for its next owner. Who will it be?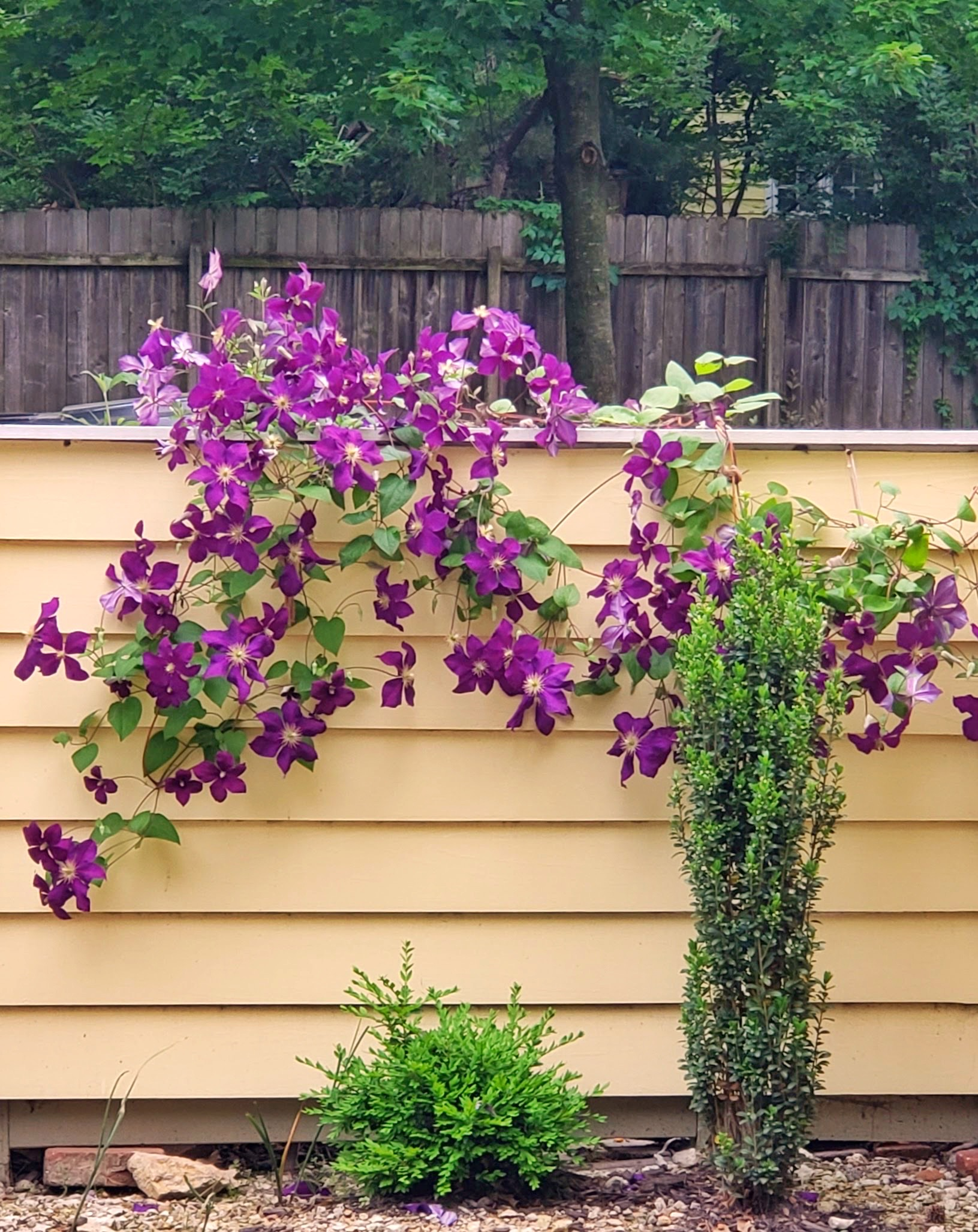 Open House Saturday 1/29 from 11:30 AM to 1:00 PM. Masks Required.
For listing details, click here.
If you would like for us to feature your home here, find out more about our Home Seller Services.
If you're thinking of buying a home this Spring, find out what we do for our buyer clients on our Buyer Services Page.