Welcome to 1113 Silver Rain Rd. in Lawrence, KS! Proudly brokered and brought to you by R+K Real Estate Solutions. It's Memorial Day weekend 2022 so what better way to get started than to check out a new listing? This wonderful home located in the west Lawrence neighborhood of Langston Heights is a fabulously constructed house originally built by Drippe Construction. This is a beautiful and convenient location in one of the most sought-after parts of town! Featuring a huge open-floor plan and main-level living with plenty of space to stretch out downstairs, this home built in 2018 is essentially still like-new! We hope to take you on a little tour of our newest listing.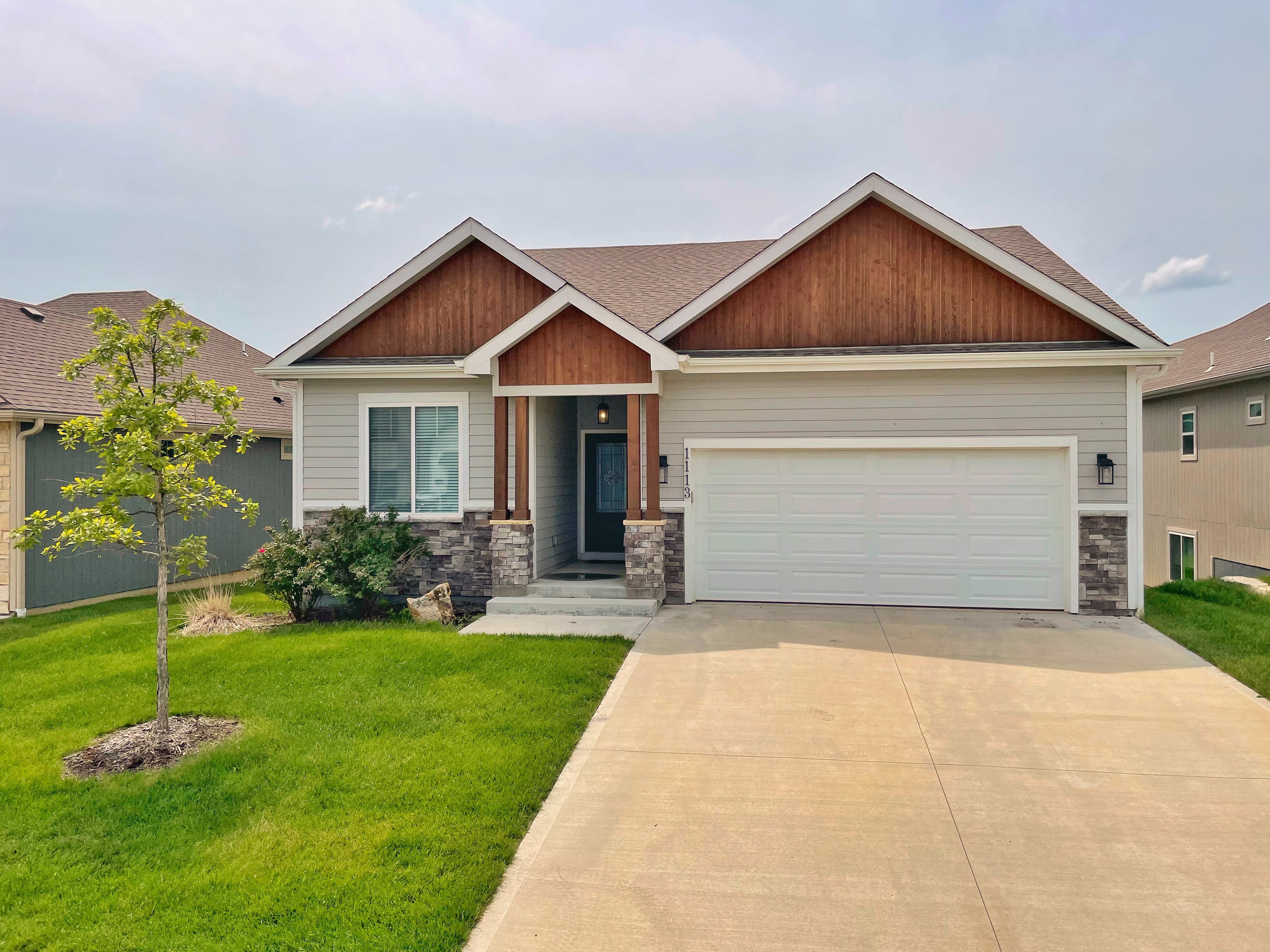 The curb appeal of this home is apparent right away with warm touches of cedar wood and stone. It's Springtime, so the grass is plenty green and the flowers and leaves are coming in! It's a great time to buy, and when there are so few homes available, it's an opportunity when one this cool comes along.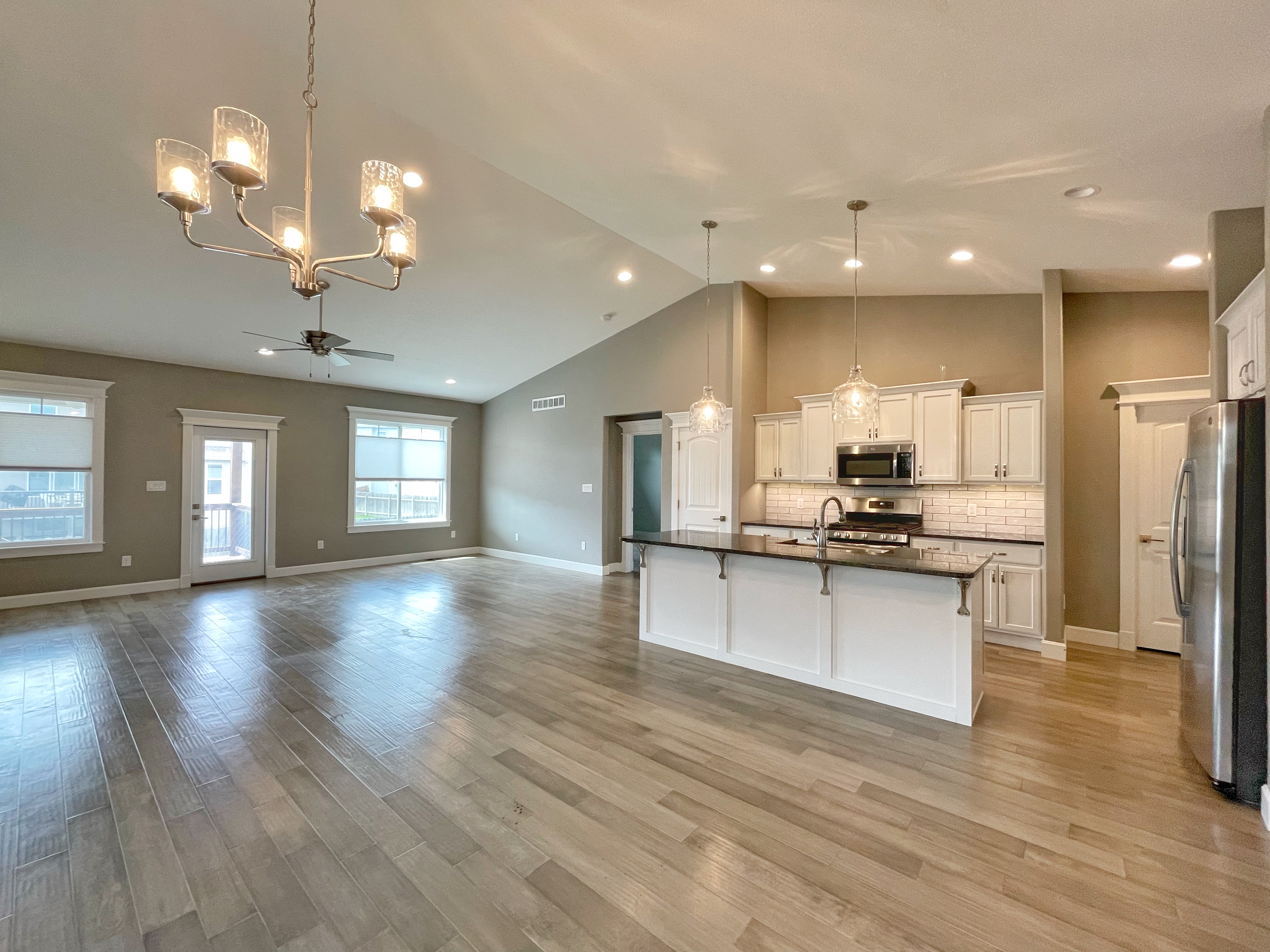 Stepping inside, we can get a look at this huge open-floor main level. Talk about having some space to entertain family and friends! Grey wood floors, white cabinets, black granite and white subway tile give this home a fresh and inviting presence. Large windows looking out back let the sunshine in and with the door to the covered back deck, and high vaulted ceilings, this living area is about as versatile as they come.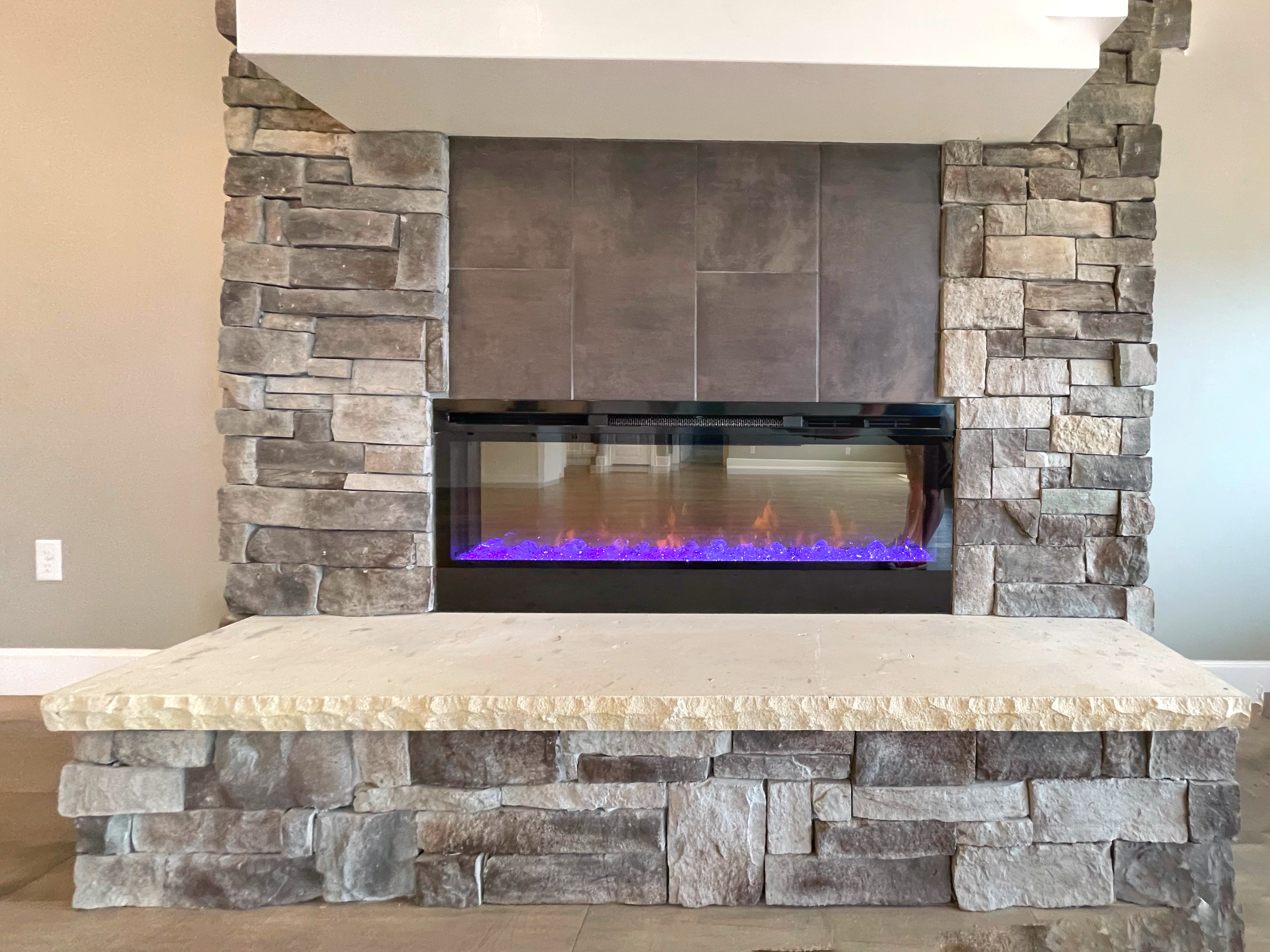 To warm things up even more, there's this super cool glass rock direct vent gas fireplace. This fireplace, along with the kitchen, are the twin anchors of this wide-open space!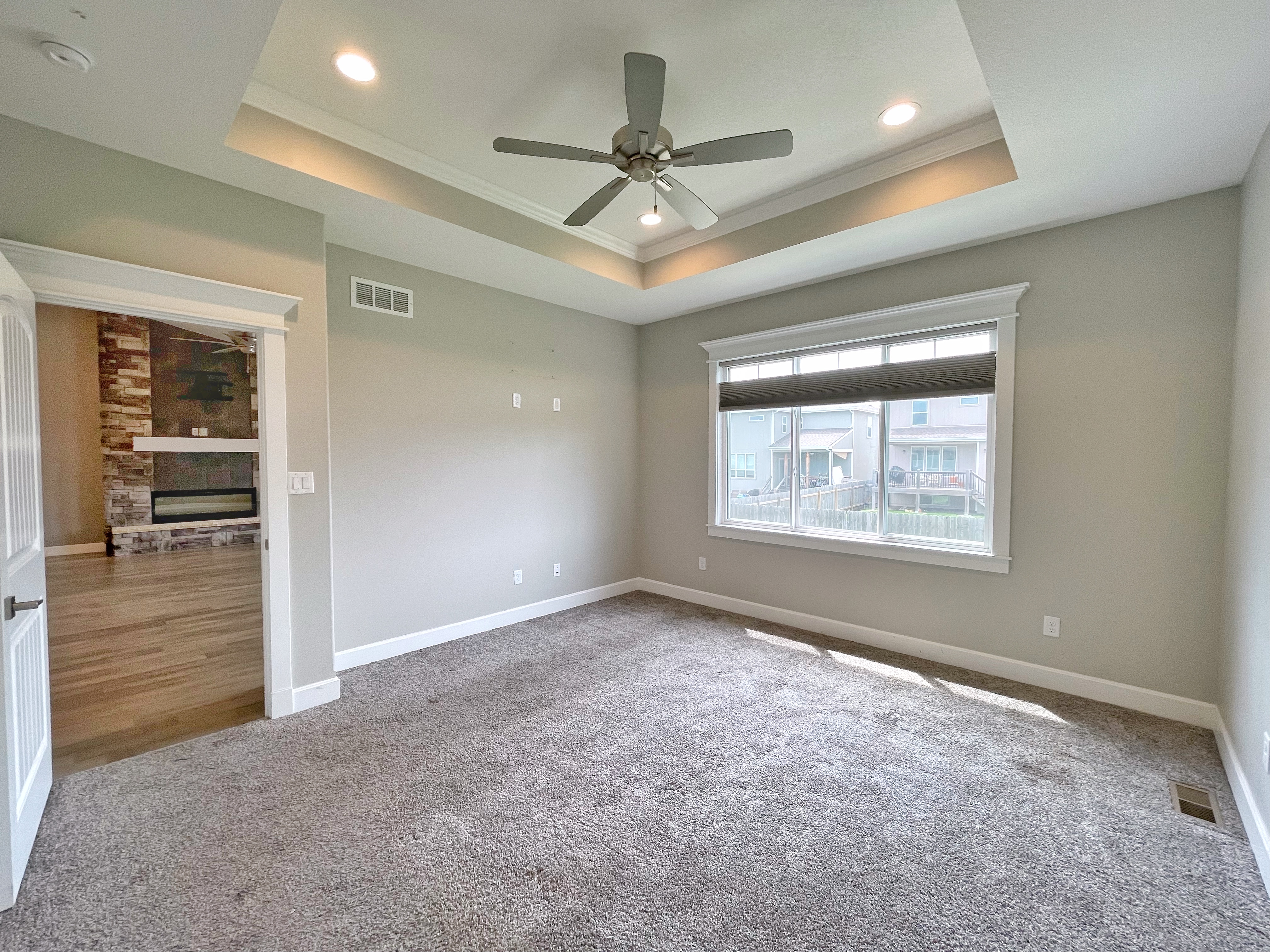 Right off the living area is the home's Primary en-suite bedroom. With more large west-facing windows and high ceilings, clean white trim and can lighting, this room is a bright and inviting place to greet each new day! The main level features yet another bedroom that could also be used as an office space.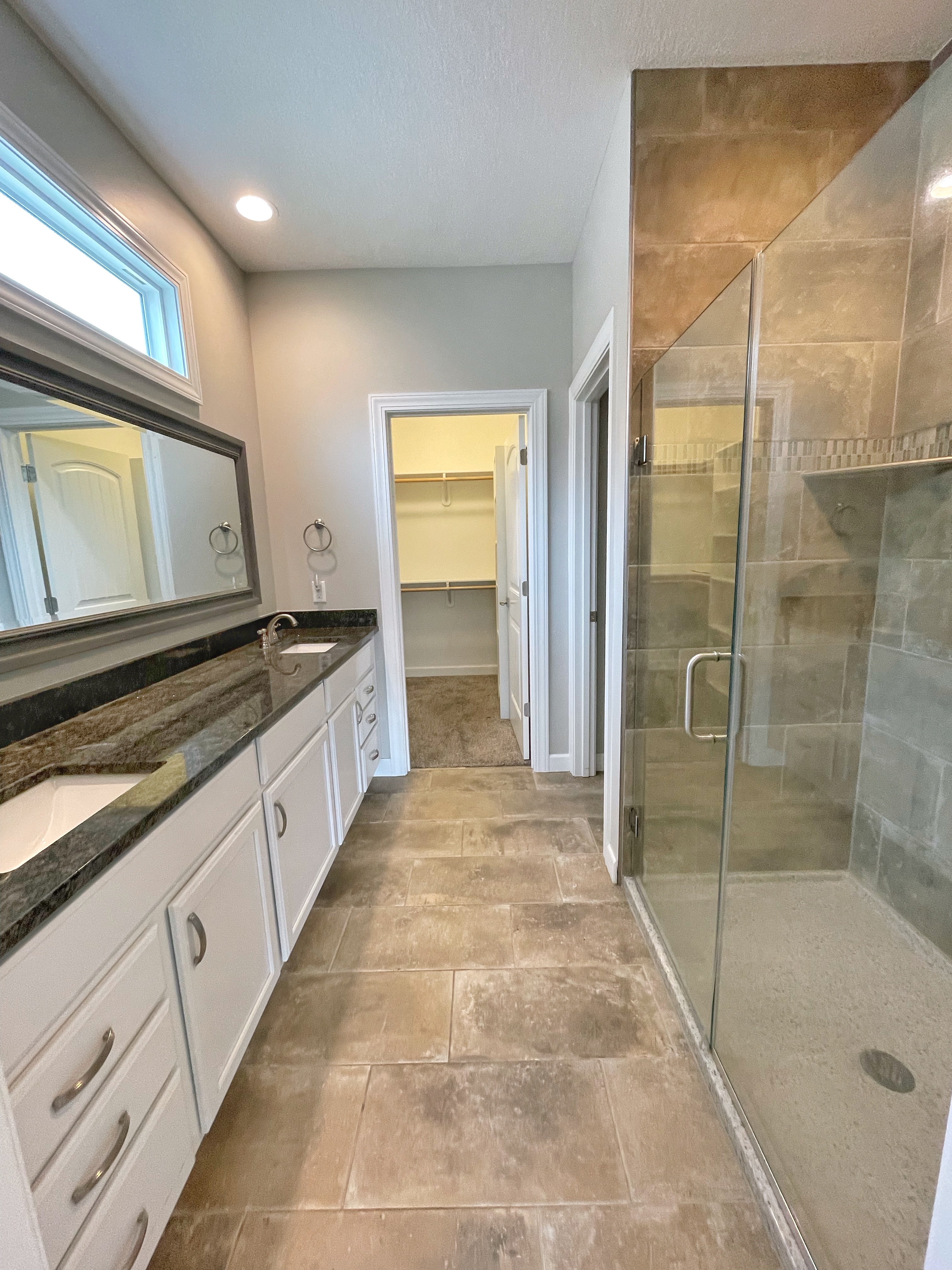 The Pimary bathroom is large and features granite counters, tiles floors, and a large walk-in tile shower with glass doors. Conveniently placed windows above the vanity mirror allows for more of that natural light!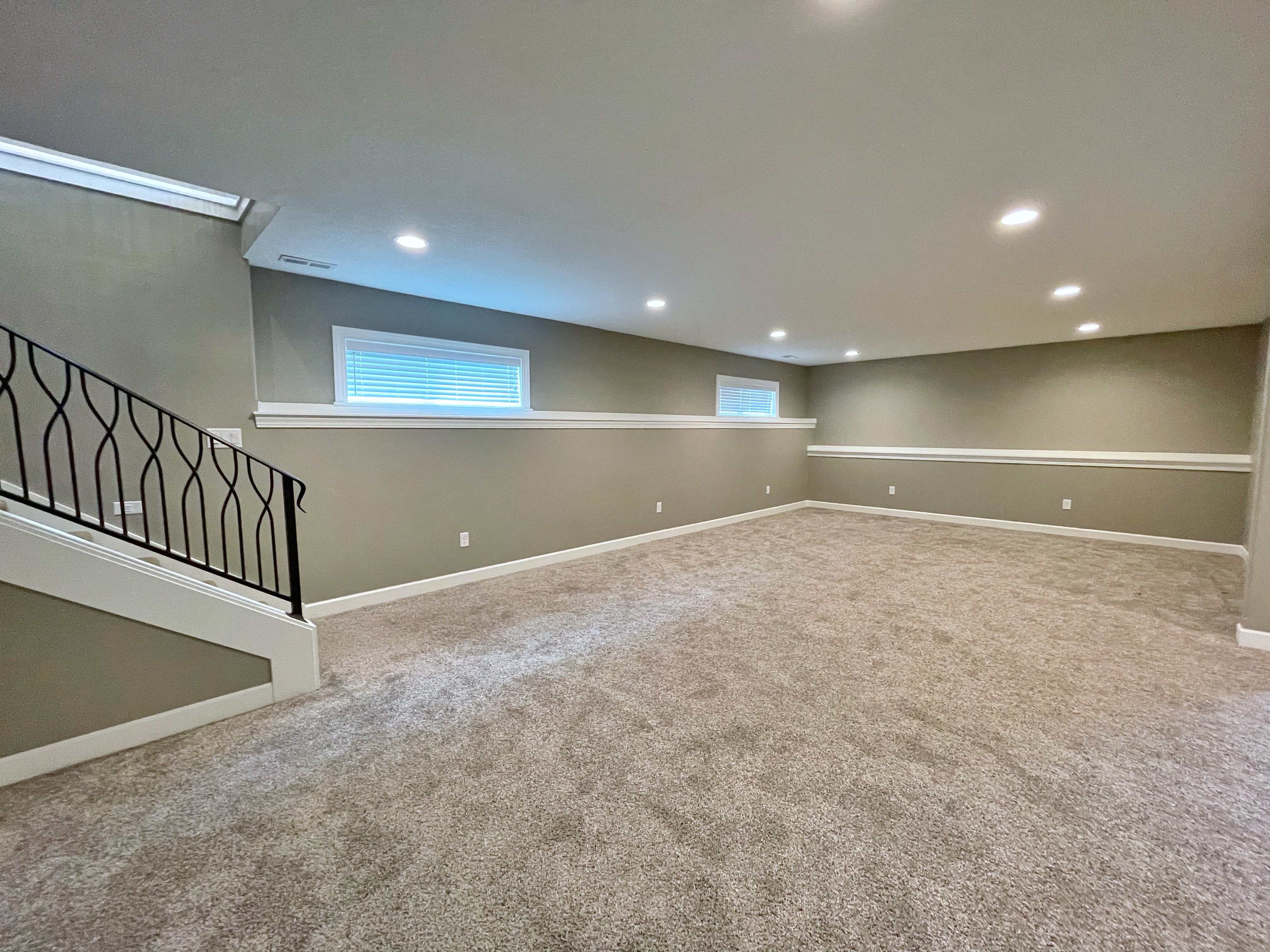 Heading downstairs, here's the home's huge family room. The possibilities are endless with this space! A playroom for the kids? Gameday space? Movie night space? Video game center? Or all of the above? There's plenty of space for that and more! Two more bedrooms and a large full bathroom, with tons of storage space, and lots of windows make this basement a truly incredible space for the family!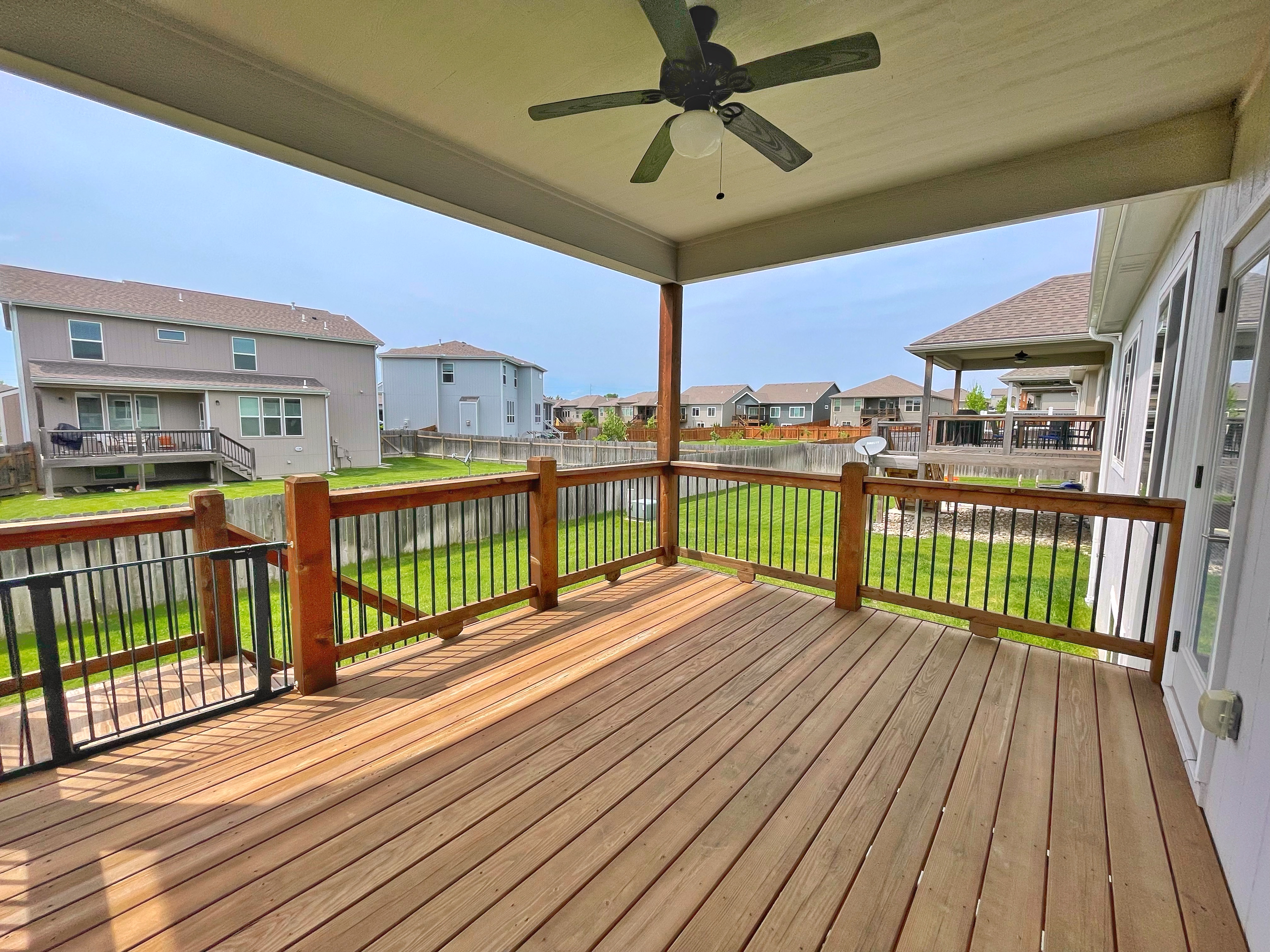 And last, but certainly not least, is the home's backyard space. Just look at this incredible covered deck! Plenty of yard space and a concrete patio make this the perfect backyard to accompany this open floor home. This deck is the perfect morning coffee, afternoon tea, or evening wine spot! And it's a wonderful go-between the home's interior entertainment space and the backyard Garden Party!
Like all good things, this tour like all, must come to an end. Home inventory in Lawrence is at historic lows. Every home that comes on the market is an opportunity. We hope everyone who wants a shot at this home gets a chance to see it. Hurry, it certainly won't last long!
To inquire about a personal tour, contact Ryan at 785-218-1975.
For Listing Details, click here.
If you would like for us to feature your home here, find out more about our Home Seller Services.
If you're thinking of buying a home this Spring, find out what we do for our buyer clients on our Buyer Services Page.