Welcome to 1602 East Glenn Dr. in Lawrence, KS! Proudly brokered and brought to you by R+K Real Estate Solutions. This East Lawrence beauty sits on about 3/4 of an acre with tons of green space, gardens, trees, and landscaping just beyond the house that features a very cool back screened porch. We're talking about a dead-serious Garden Party space! And the touches inside are simply incredible as well. This home is a true gem, and we hope you enjoy this tour!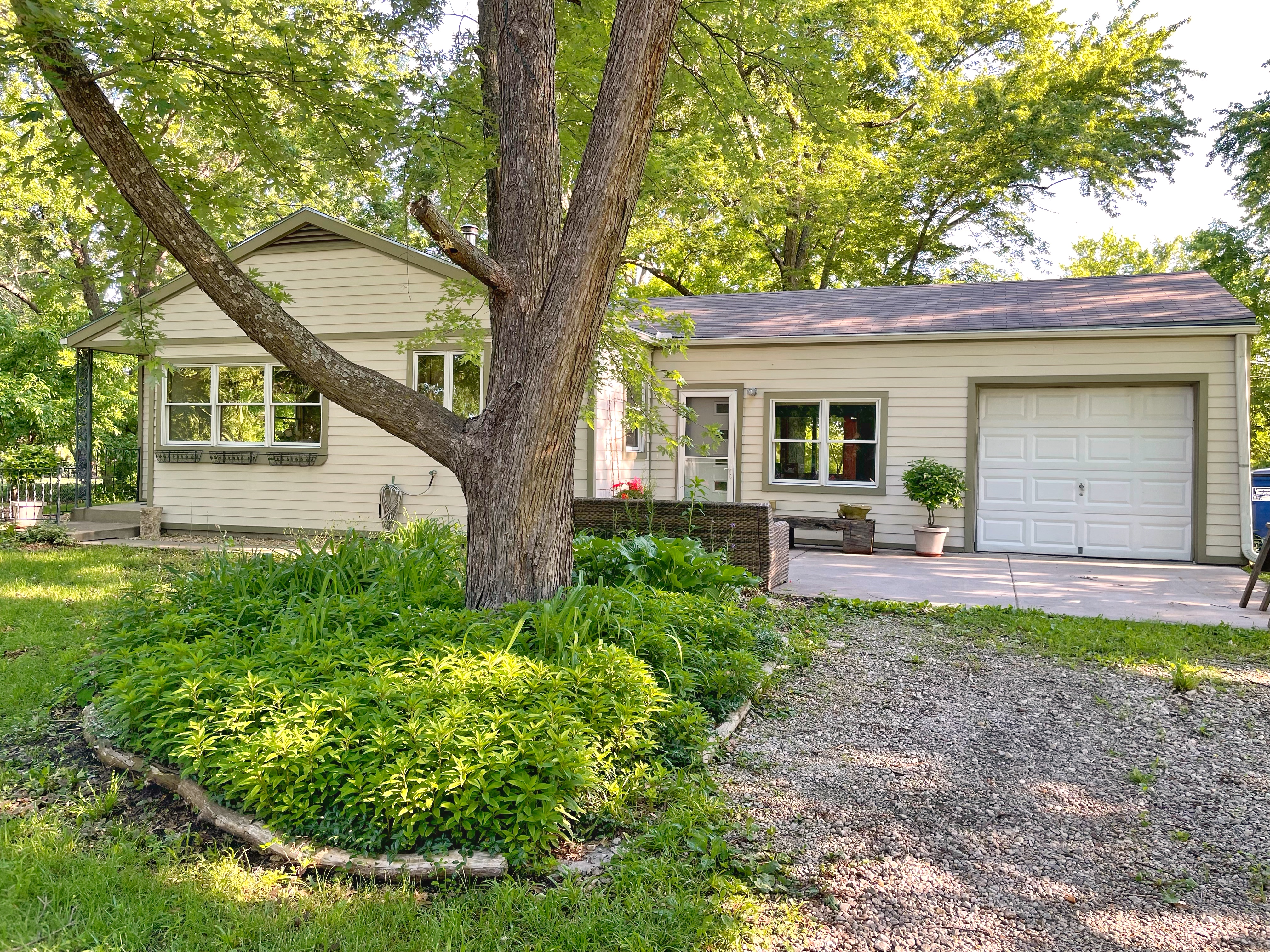 The front of the house shows both the wonderful yard, greenery, and landscaping which situates the home's Mid-Century design and overall aesthetic. Such a large lot is bound to have lots of big shady trees, and this property has many indeed! The roof is new, installed earlier this year.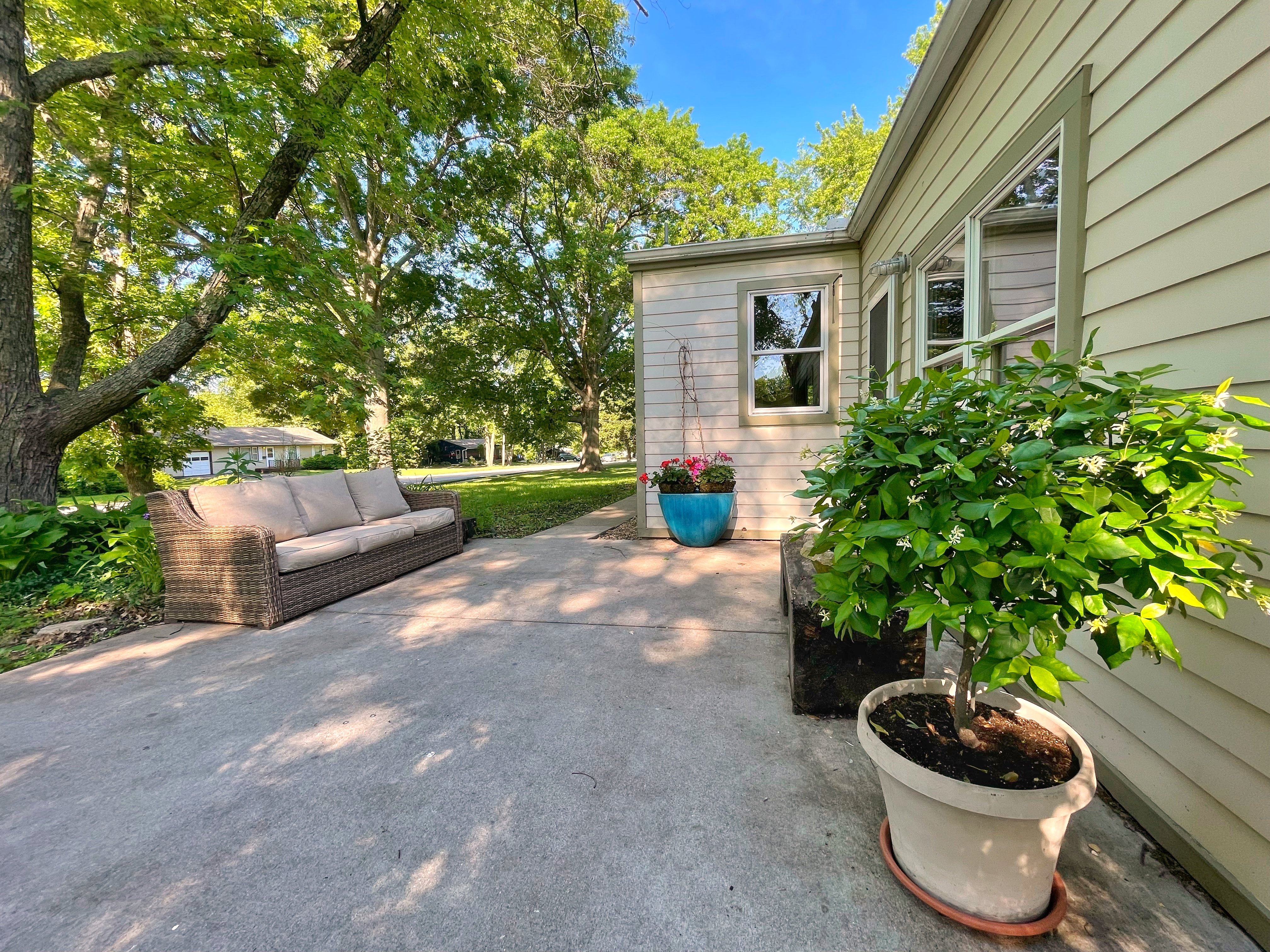 Before we head inside, we have to talk about this wonderful front porch. Front to back, this home is made for entertaining! This is a great morning coffee spot on a street that features huge lots, big trees and large spaces between the homes. Some areas of East Lawrence tend to be a bit on the denser side than East Glenn Dr., which makes this home even more coveted for its location.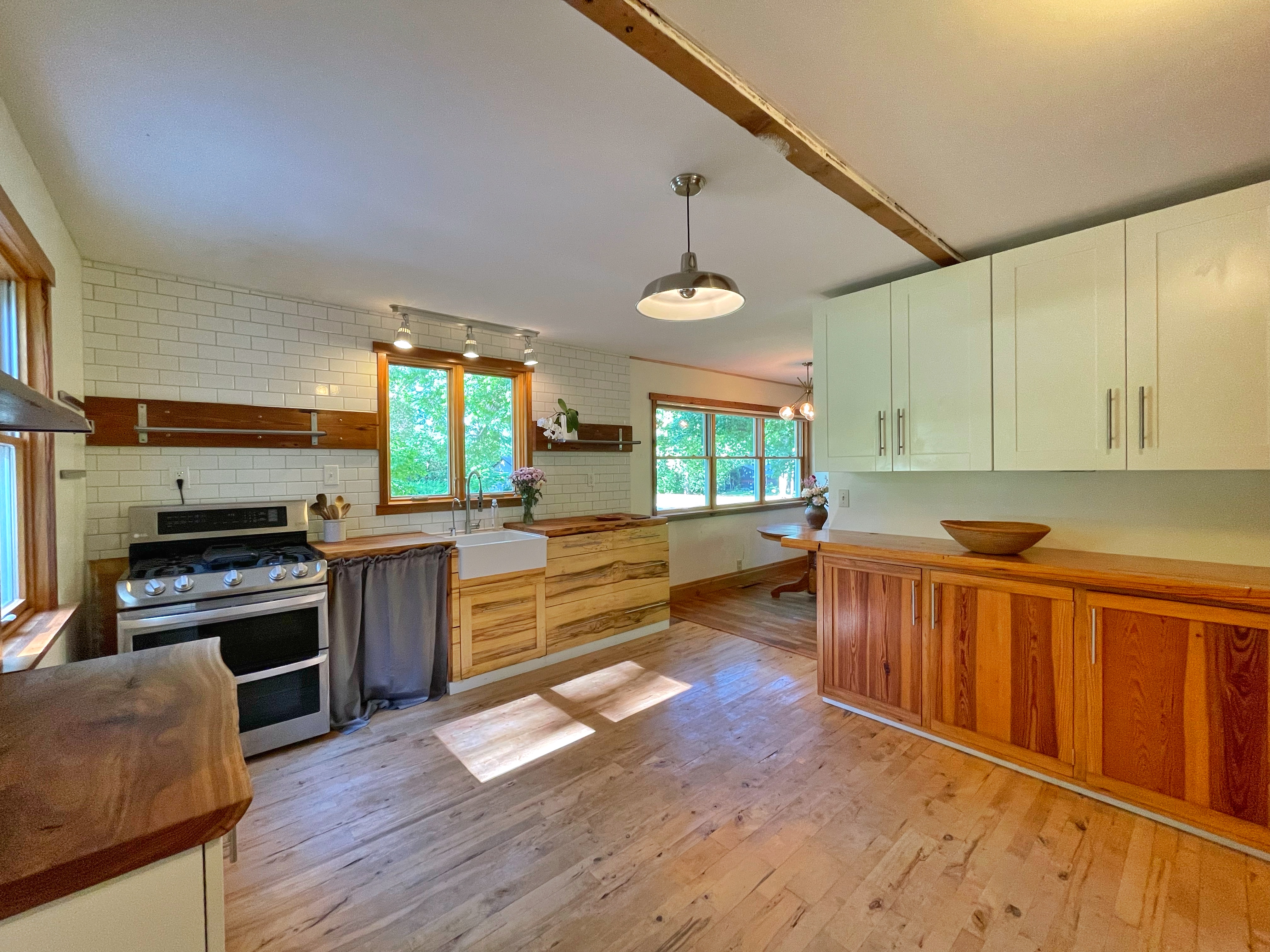 Now this home's kitchen is truly something to talk about! Featuring custom woodwork everywhere-- hardwood countertops, shelving, floors, and trim. It's a large kitchen for sure, and it's got plenty of big windows for both letting in tons of natural light and granting amazing exterior views. Subway tile, decorative shelving, cool lighting, a large gas range, and a farmhouse sink make this space a cooking and entertaining dream!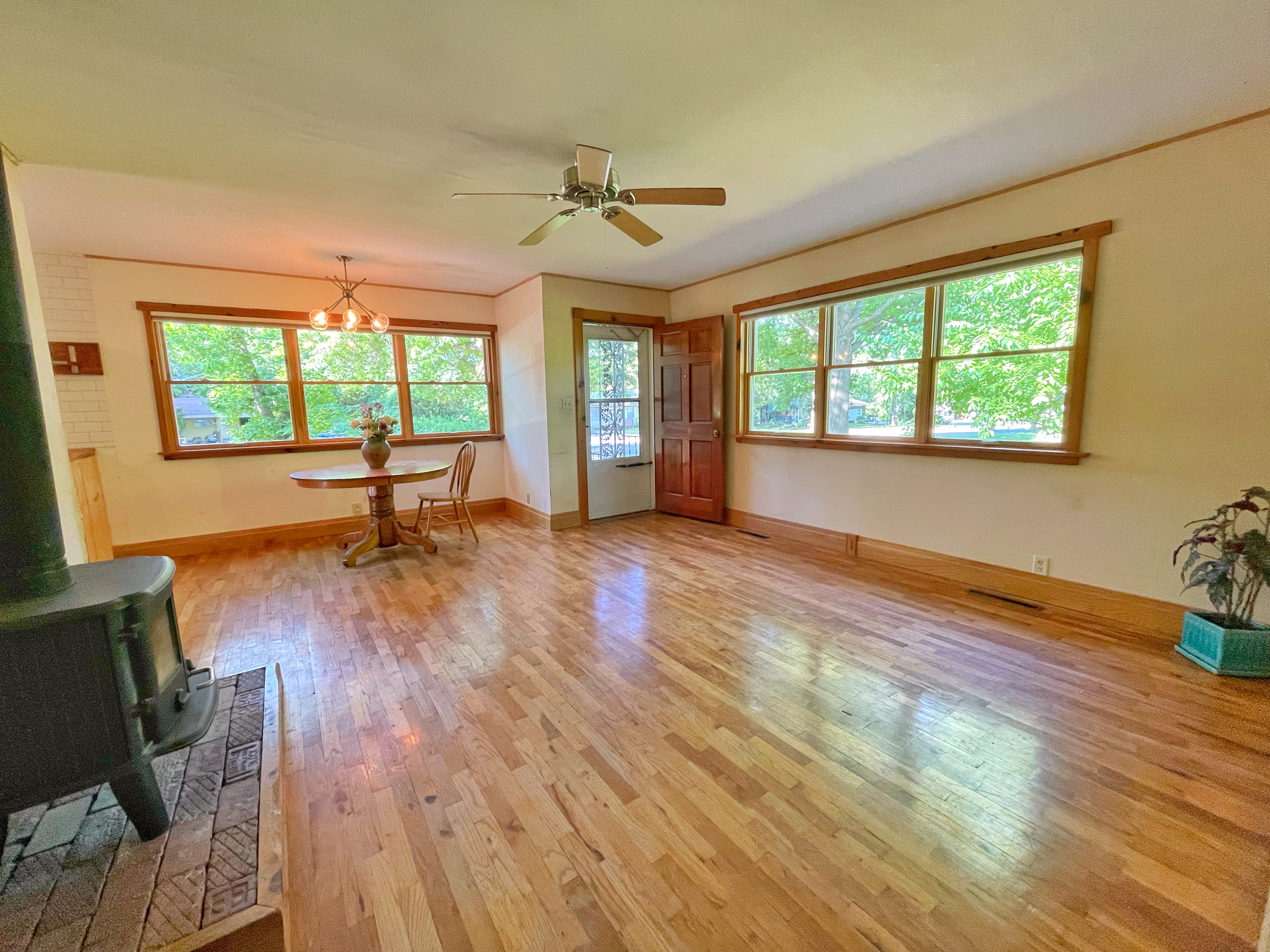 The home's living room again features those big windows and great exterior views. As is obvious from this photo, hardwood floors feature throughout the home. Lots of space to relax and hang out, and it even has a wood-burning stove for when the thermostat drops! While this home clocks in at 1,176 sq.ft., it's how the kitchen and living spaces flow together that makes it feel much bigger than its footprint.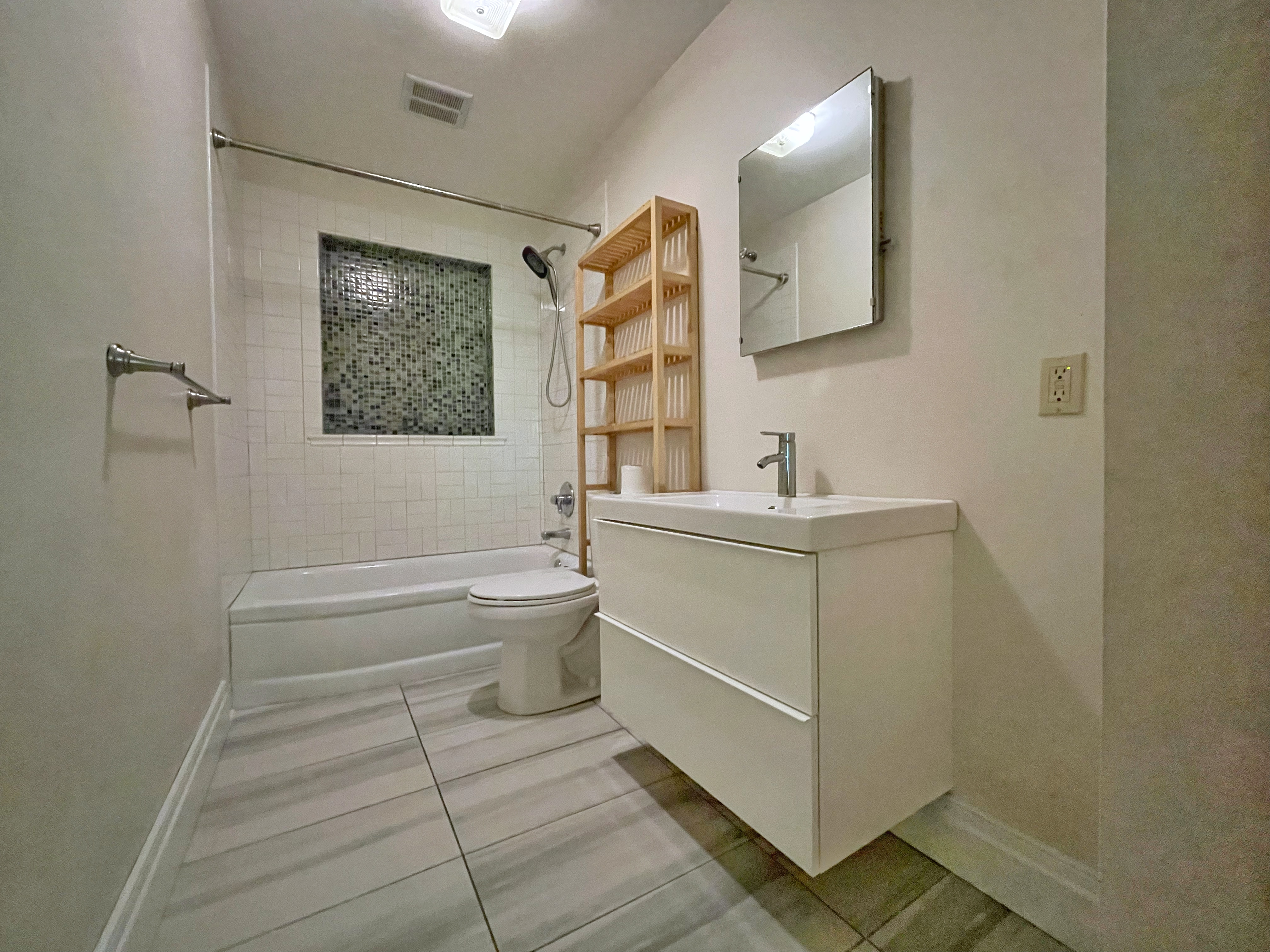 The bathroom is fully updated as well with a custom tile shower and tile floor. Throw in the floating IKEA vanity and now you've got a period-inspired, yet updated bathroom!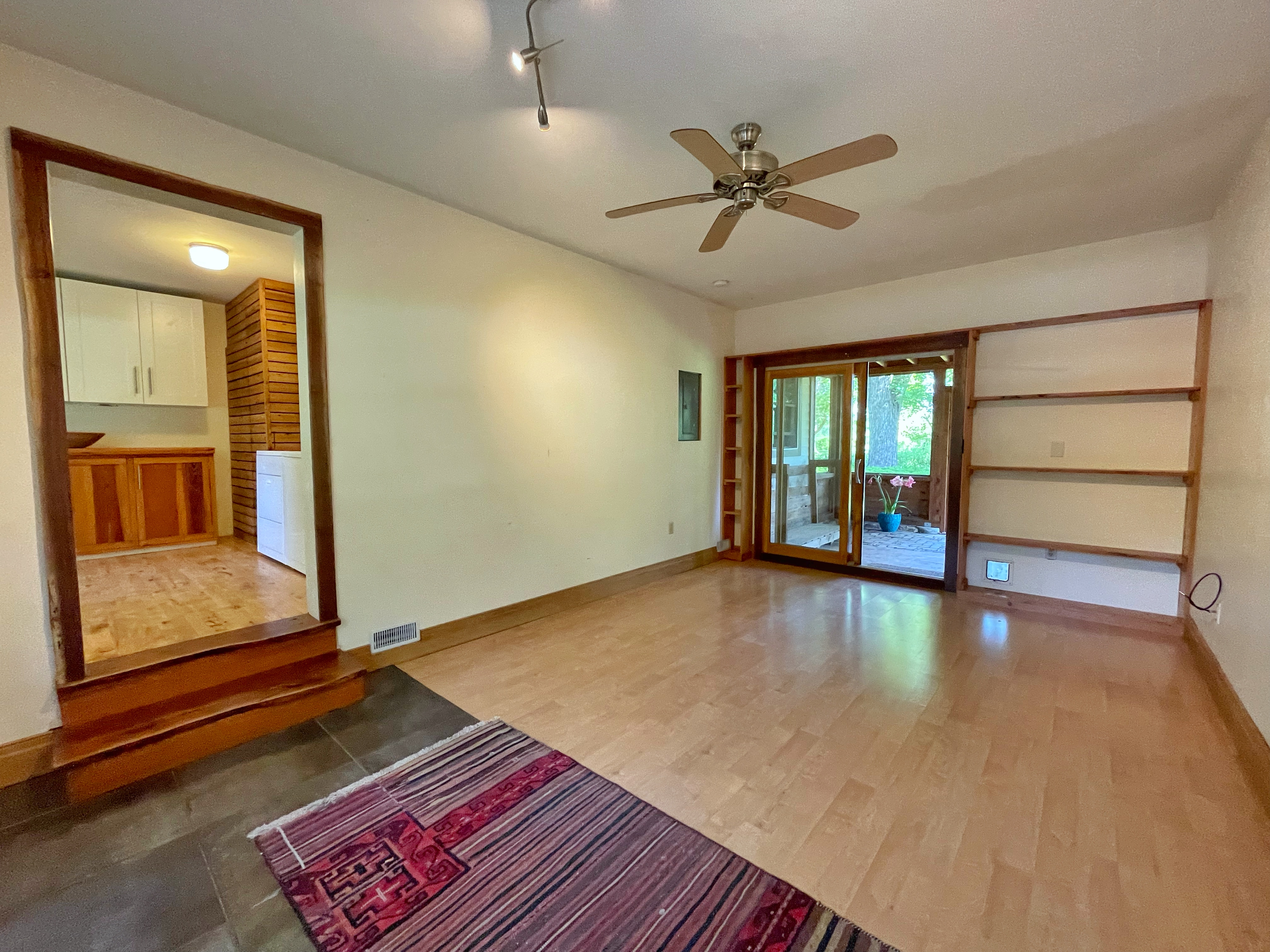 Featured here is the home's second living area which connects the front entry to the kitchen and to the back porch. Built-in shelving, more tile and wood floors, custom wood touches on the stairs, more cool lighting. The possibilities here are endless!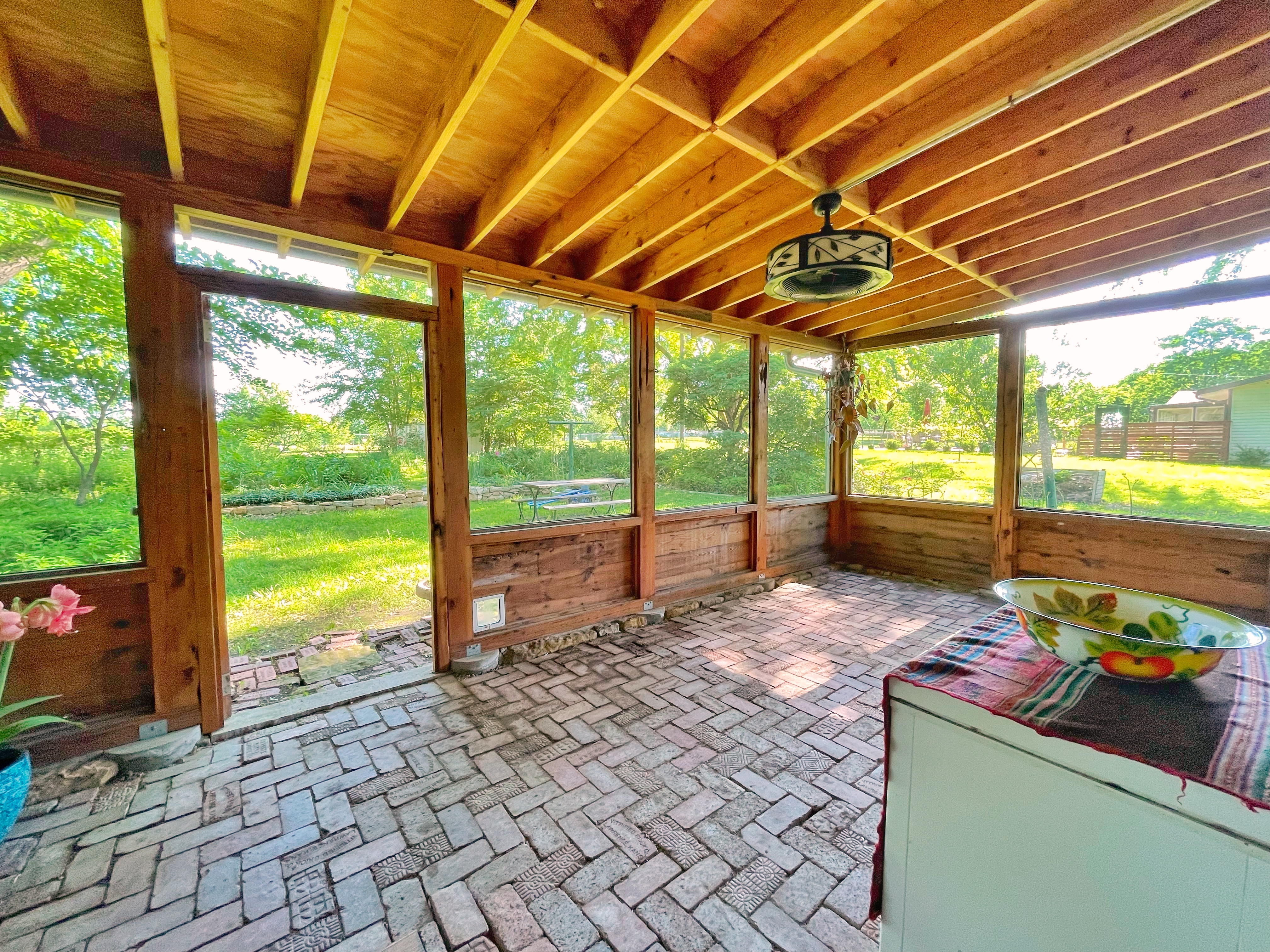 From there we'll head out back to this gorgeous screened-in porch with an incredible brick floor! Featuring reclaimed yellow pine restored from when the Poehler lofts were remodeled, this porch really expands the home's footprint into the outdoors and provides even more entertainment space. This is a perfect morning coffee/afternoon tea/evening wine space. And just look at that backyard! Let's take a closer look.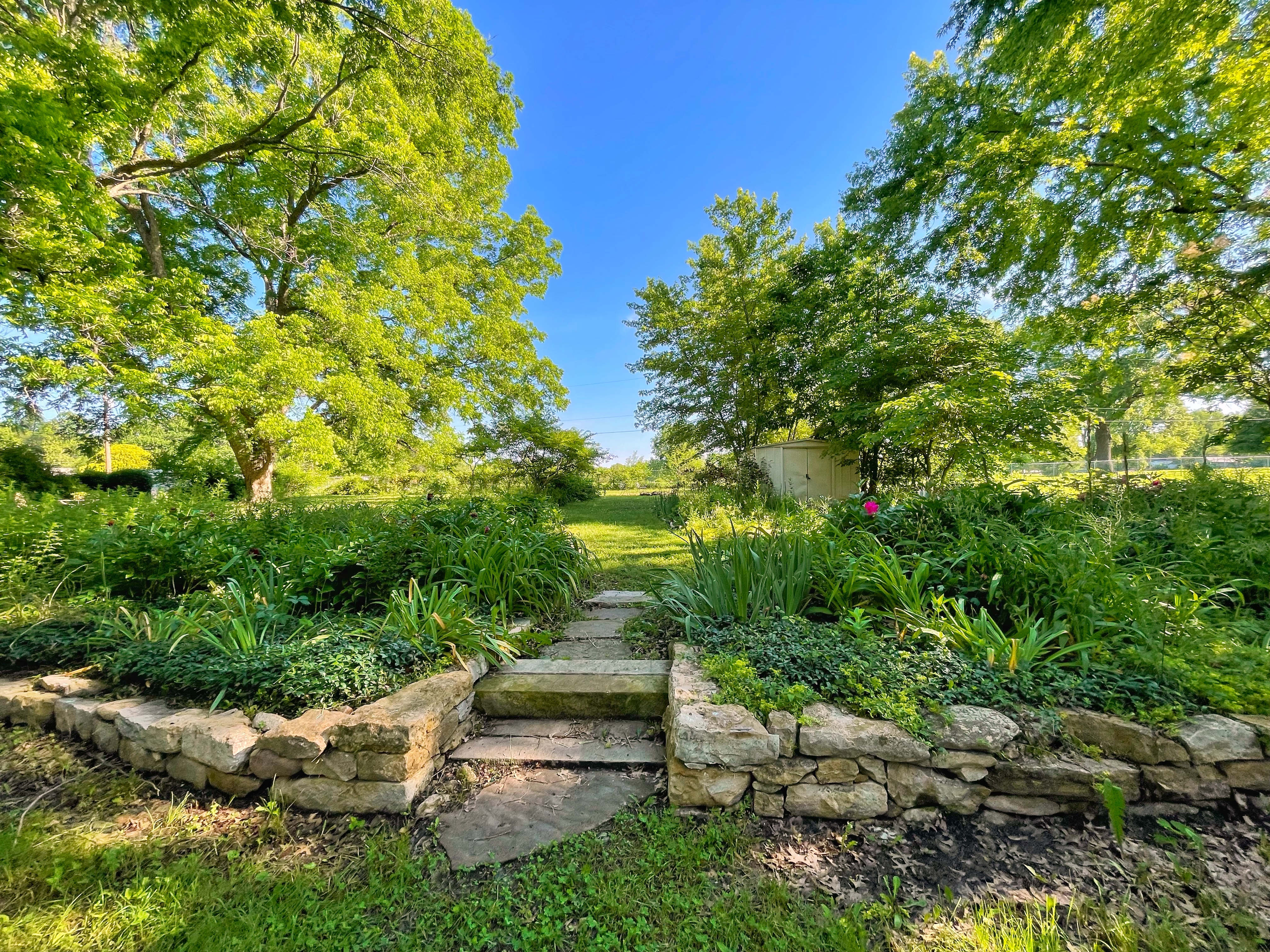 Now THIS is an incredible backyard! And of course, this wouldn't be an R+K home feature if we didn't talk about what we love so much: Garden Party! This home's backyard might be the space that could be described as the place to hold the Garden Party of all garden parties! Huge trees, tons of green plants and flowers, give a secluded sense of being out in the country rather than right here in town. It's a backyard gardeners delight!
Some more features include:
New roof in 2022
Updated electrical
Updated Plumbing (PEX and PVC)
Fiber Cement Siding
Newer Pella windows
Spray foam insulation in exterior walls
Newer HVAC & Water Heater
This home is truly something special! We hope you enjoyed this tour. Like all good things, this tour like all, must come to an end. Home inventory in Lawrence is at historic lows. Every home that comes on the market is an opportunity. We hope everyone who wants a shot at this home gets a chance to see it. Hurry, it certainly won't last long!
To inquire about a personal tour, contact Ryan at 785-218-1975.
For Listing Details, click here.
If you would like for us to feature your home here, find out more about our Home Seller Services.
If you're thinking of buying a home this Spring, find out what we do for our buyer clients on our Buyer Services Page.