Welcome to 2706 Bonanza in Lawrence, KS! Proudly brokered and brought to you by R+K Real Estate Solutions. This East Lawrence remodel in the Chaparral neighborhood sits on a beautiful large lot with big trees and tons of potential. The home is like-new and full of upgrades from a recent renovation completed just this summer. Within just a couple minute's drive from K-10 and all of East 23rd Street, this is the perfect location for commuters and local shop & restaurant trips as well. We hope you enjoy this tour and if you get inspired by it, feel free to drop by our Open House this Saturday, 8/13 from 11:00 AM to 12:30 PM!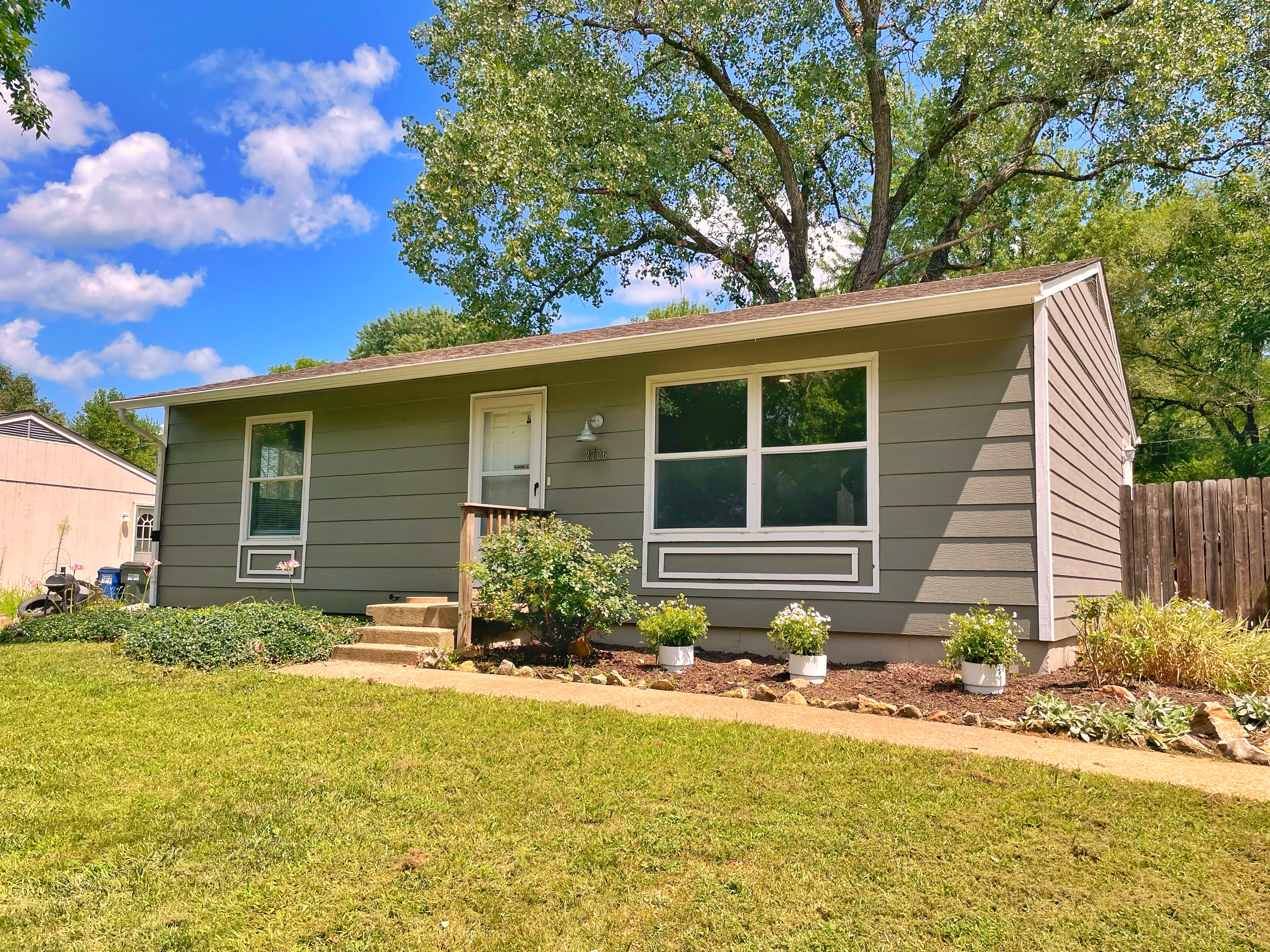 Starting our tour on the outside, this home has obvious curb appeal. It's super cute! With fresh exterior repairs and fresh paint, and just the right amount of landscaping, this home looks inviting enough to just move in!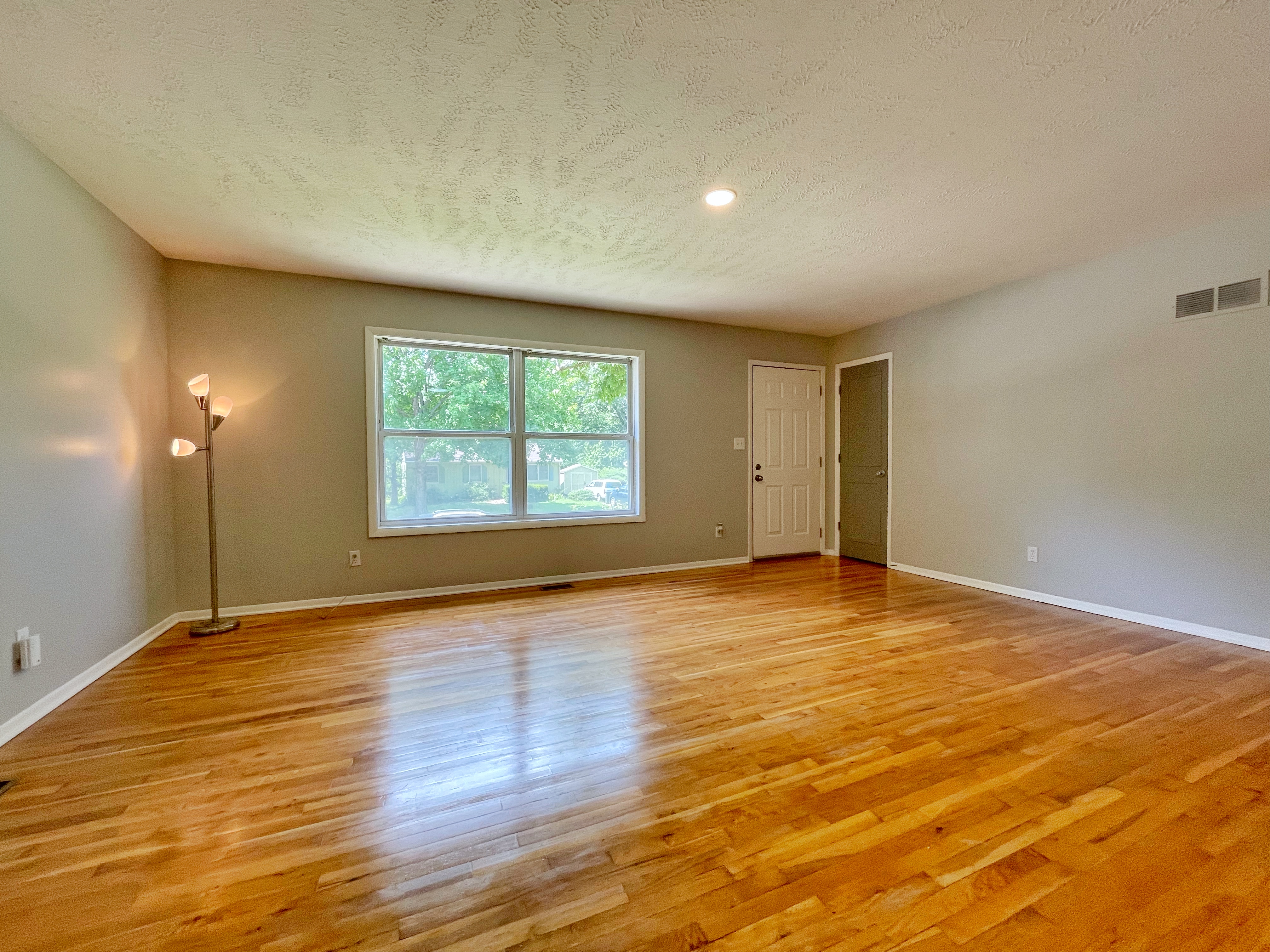 Taking a step inside, that intuition is confirmed! Freshly refinished hardwood floors feature throughout the home's main level, including the two upstairs bedrooms. All interior paint is also new and fresh, just like the outside. With large west-facing windows and a skylight (not pictured) allow tons of natural light into this wonderful living space. As you'll see throughout this tour, the home's recent renovation returns the home to the beauty of its initial design. Constructed in 1970, there's a subtle mid-century vibe, and everyone knows that a mid-century ranch house is still the hottest thing going in the real estate market!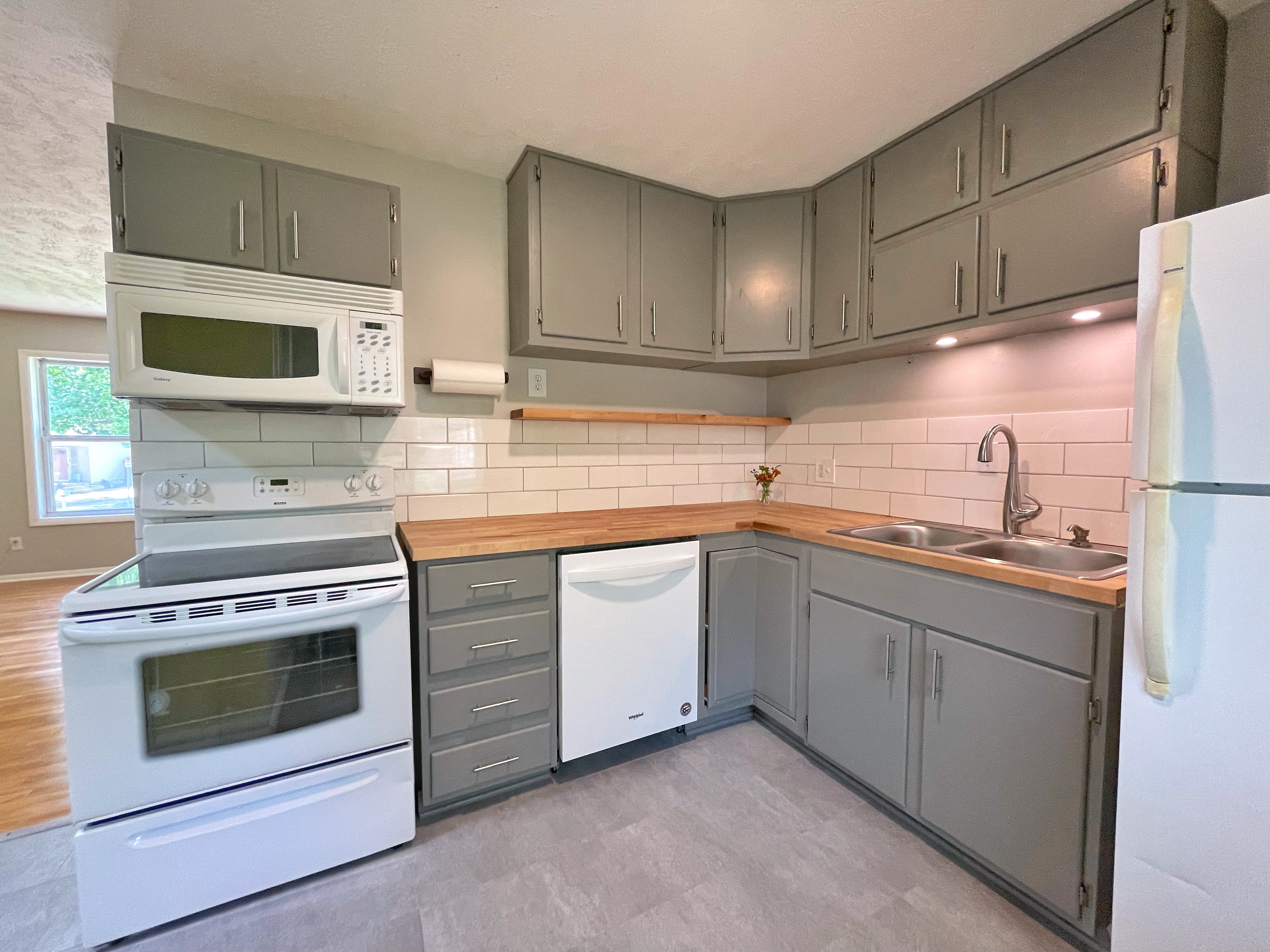 Now this kitchen is truly where its at! New countertops, new white subway backsplash tile, new flooring, new wood shelf, new dishwasher and new hardware provide fresh surfaces and details throughout this space. The original cabinets were re-situated in a more modern layout, painted, and then had under-cabinet lighting added to brighten the space and provide function. We think buyers will agree, this kitchen will be a great space to cook and entertain!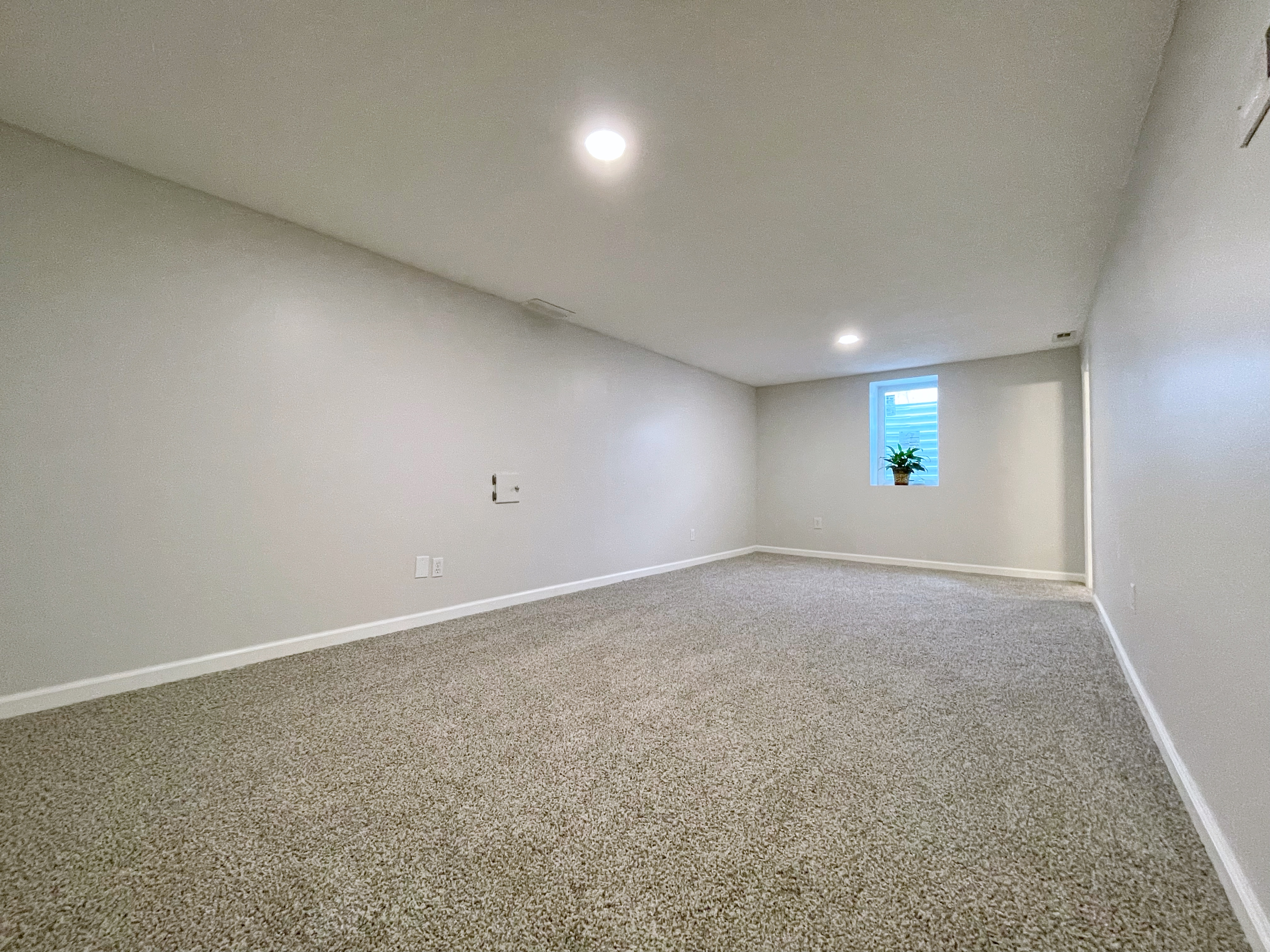 Heading downstairs, this is where the home's remodel really shines! We'll be honest, this space wasn't much to see before. In fact, there wasn't much light at all. With added recess lighting and a brand-new egress window installed to make this a true bedroom, the space gets a lot of needed light. It's a huge room, clocking in at 23'x11' and with the new carpet, it's a delightful space with lots of possibilities.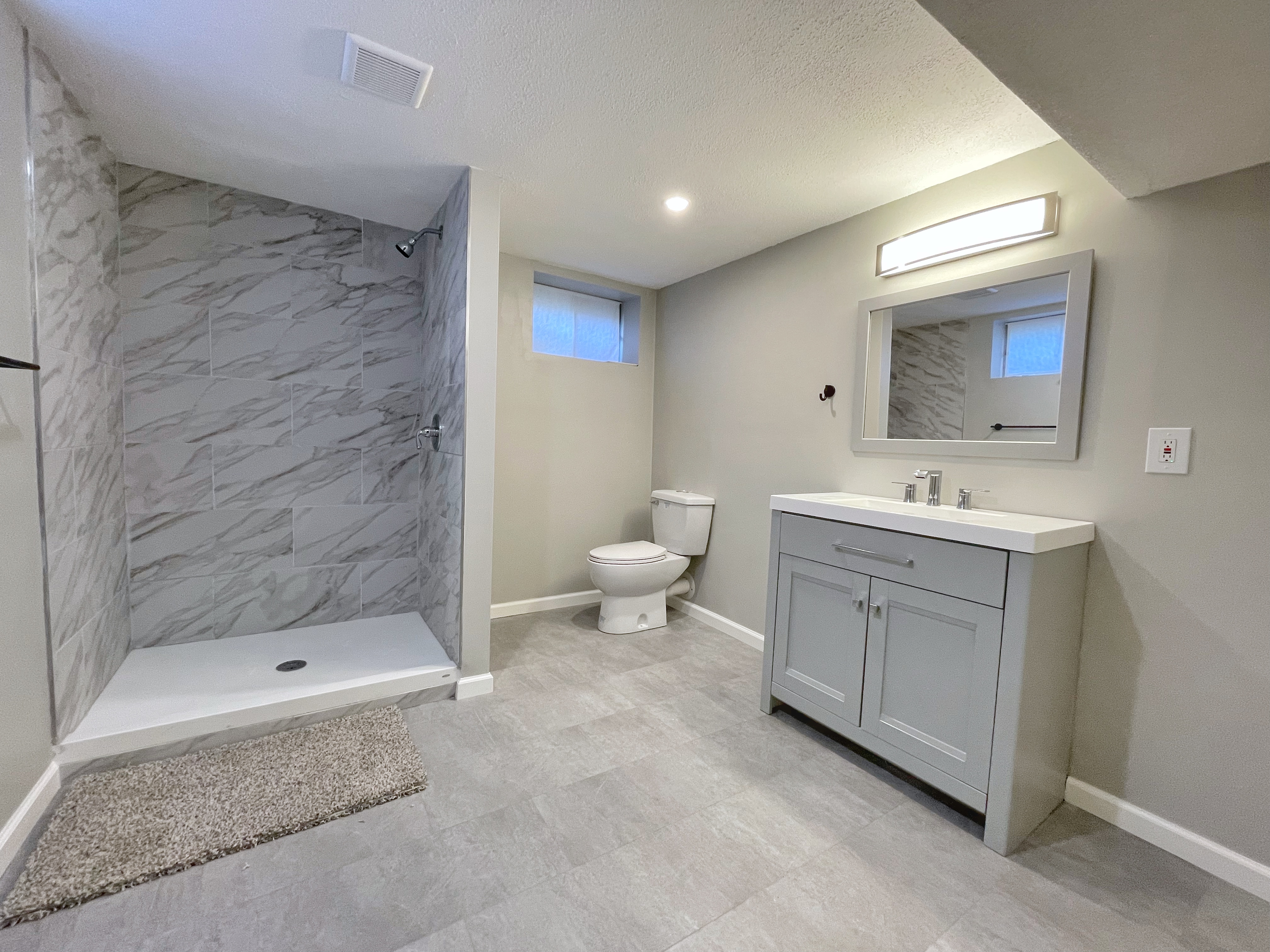 And did we mention that this bedroom has its own en-suite, brand new bathroom? Prior to its remodel, this home had only one bathroom. Now it features this huge bathroom with new everything including an incredible tile shower! It's all so well done that we're actually calling this basement bedroom addition the Primary suite!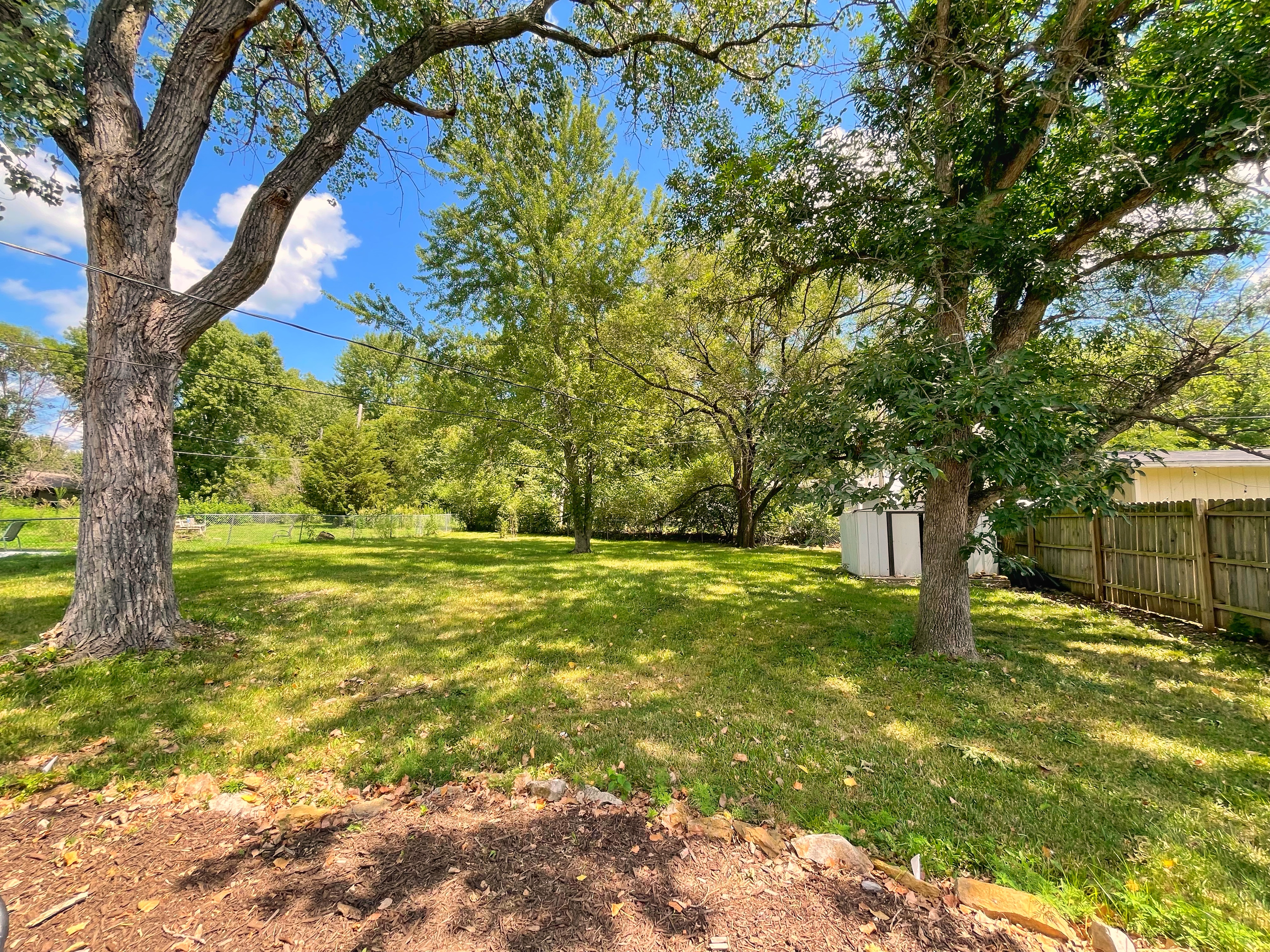 Taking a look out back, this huge yard has tons of potential! With large trees, a fence, and even a little shed that could use some work, there is so much that could be done to make this space highly functional for pets or kids, or both! As part of the renovation, the home's foundation was corrected by a local trusted foundation contractor, and then further inspected by a separate structural engineer. So many homes in Lawrence have foundation issues, so it's nice when the work has already been done! All reports available upon request.
This home is truly something special! We hope you enjoyed this tour. Like all good things, this tour like all, must come to an end. Home inventory in Lawrence is at historic lows. Every home that comes on the market is an opportunity. We hope everyone who wants a shot at this home gets a chance to see it. Hurry, it certainly won't last long!
Don't forget about our Open House Saturday 8/13 at 11:00 AM to 12:30 PM (Only if the home is still available by then!)
To inquire about a personal tour, contact Ryan at 785-218-1975.
For Listing Details, click here.
If you would like for us to feature your home here, find out more about our Home Seller Services.
If you're thinking of buying a home this Spring, find out what we do for our buyer clients on our Buyer Services Page.