It's December 10, 2020. Already, we've done more driving around with our kids to see holiday lights this season than any previous year. It's such a simple, old-school way to get a little extra Christmas cheer, and it's both free and COVID-safe. It helps to make up just a little bit for the missed events and activities this year!
Want to do your own holiday light drive in Lawrence, but not sure where to go? Bring some popcorn and hot chocolate, and make a night out of it! Here are a few of our favorite places to view:
1. Parkside Christmas at 1132 Parkside Circle in Perry Park
Always number one on our list; tune into the radio and watch the lights dance to some popular holiday songs - even Frozen's Let it Go! The lights turn on at 5:15pm every evening, and the display runs annually from Thanksgiving to Jan. 6. Budget time to wait for cars ahead of you, especially on the weekends.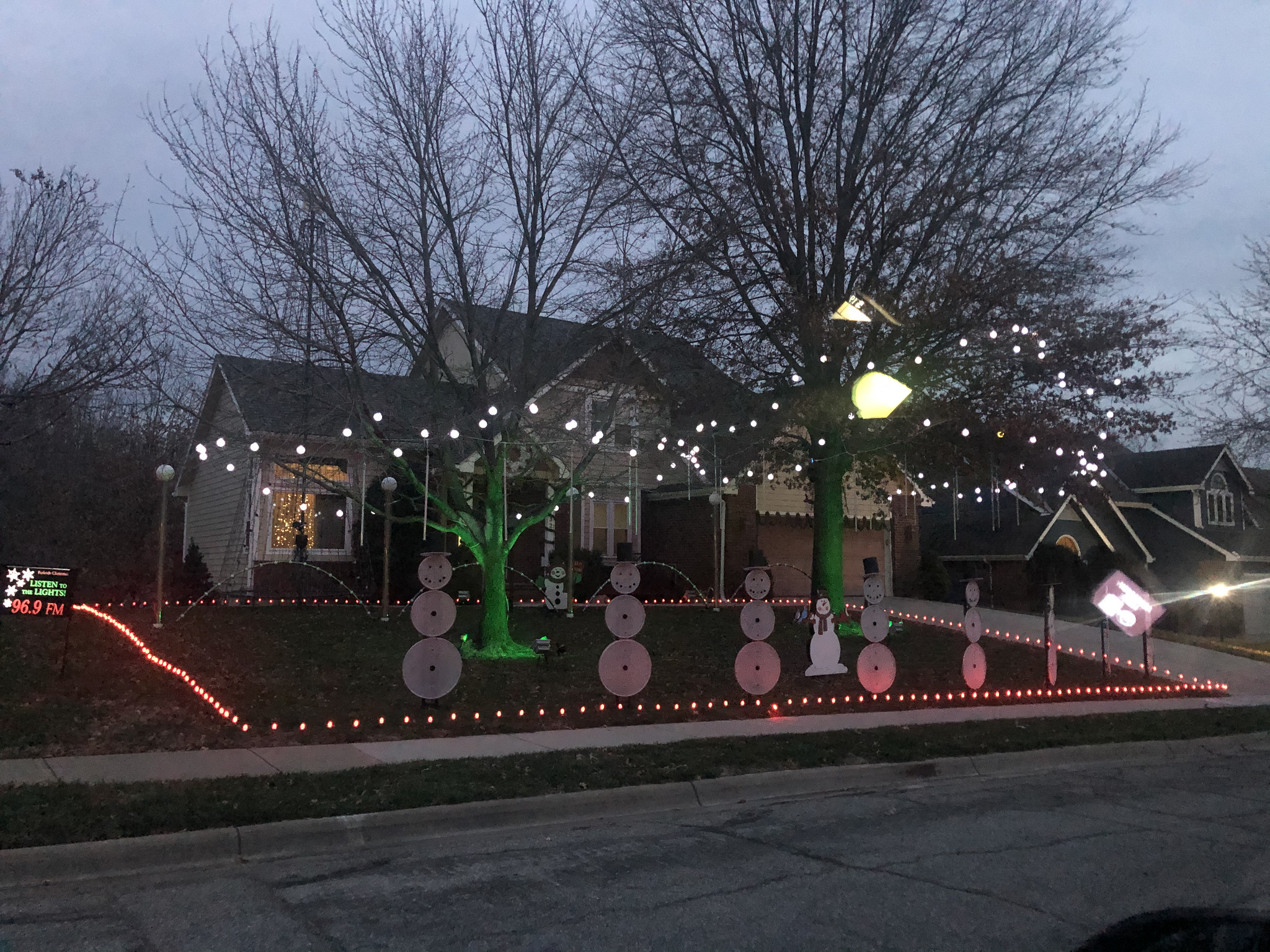 2. Santa's Lights at 132 Bramble Bend Ct in Fall Creek
This is another radio-synced display, complete with Santa Claus himself in the window! Usually not quite as busy as Parkside, but still plan to be flexible with time as you may need to wait to view up close.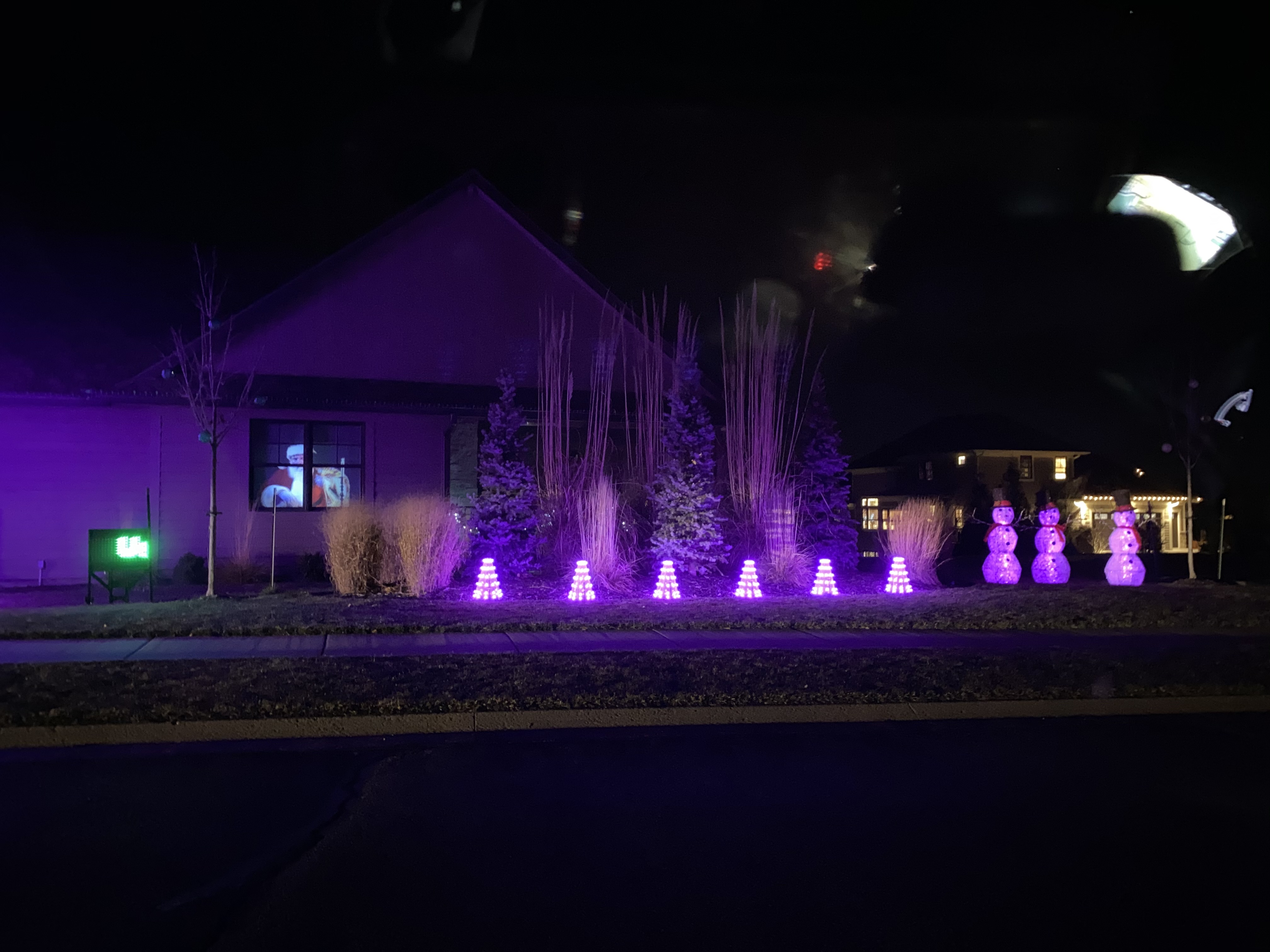 3. Fall Creek Farms
While you're there for Santa's Lights, take a drive around the neighboring streets.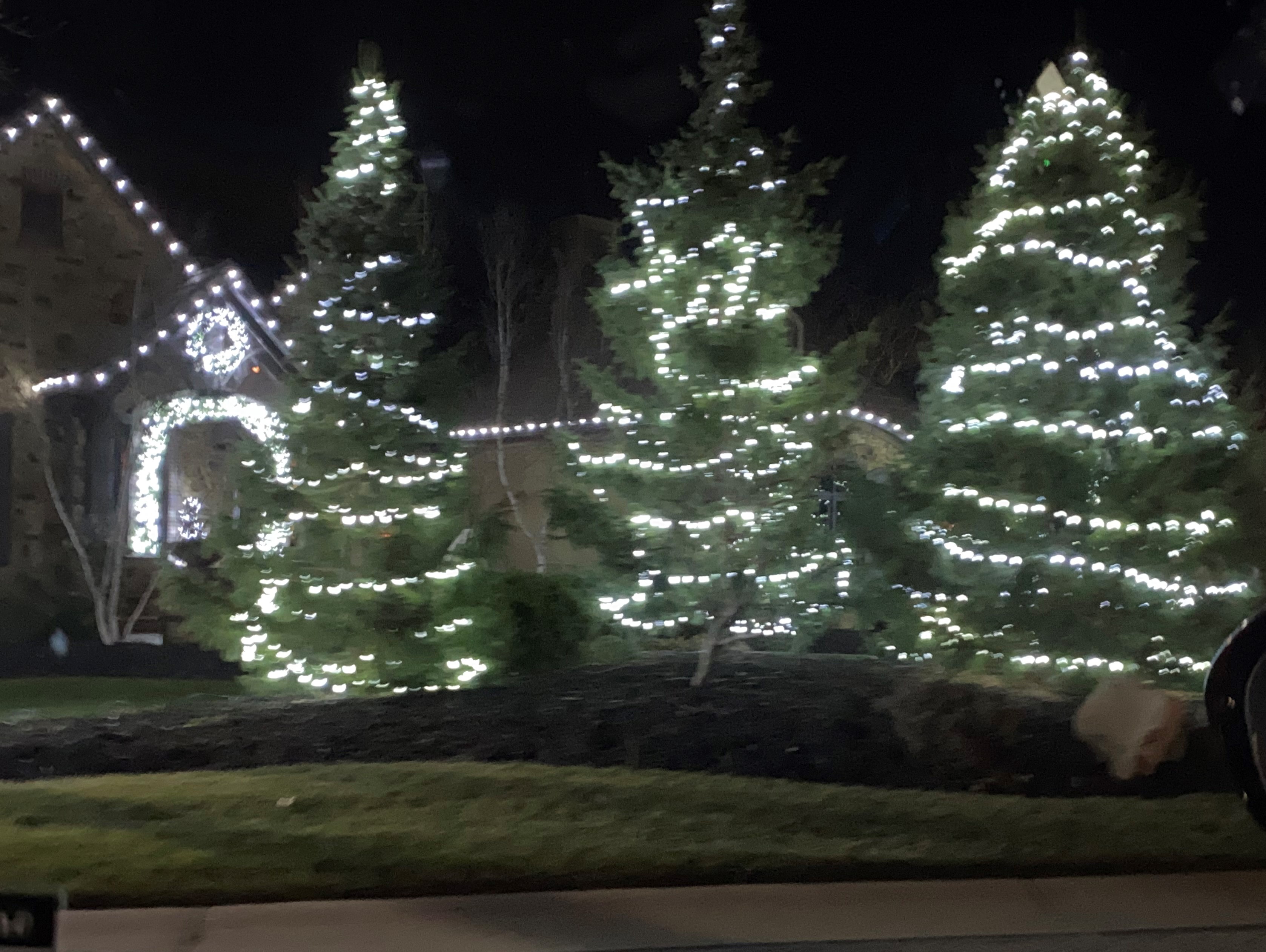 4. Quail Run Neighborhood (Woodland & Wildwood Dr)
This neighborhood has an impressive coordinated display - strings of white lights draped from house to house, even over the street. Worth a drive through at least once!
5. Princeton Street in Deerfield Neighborhood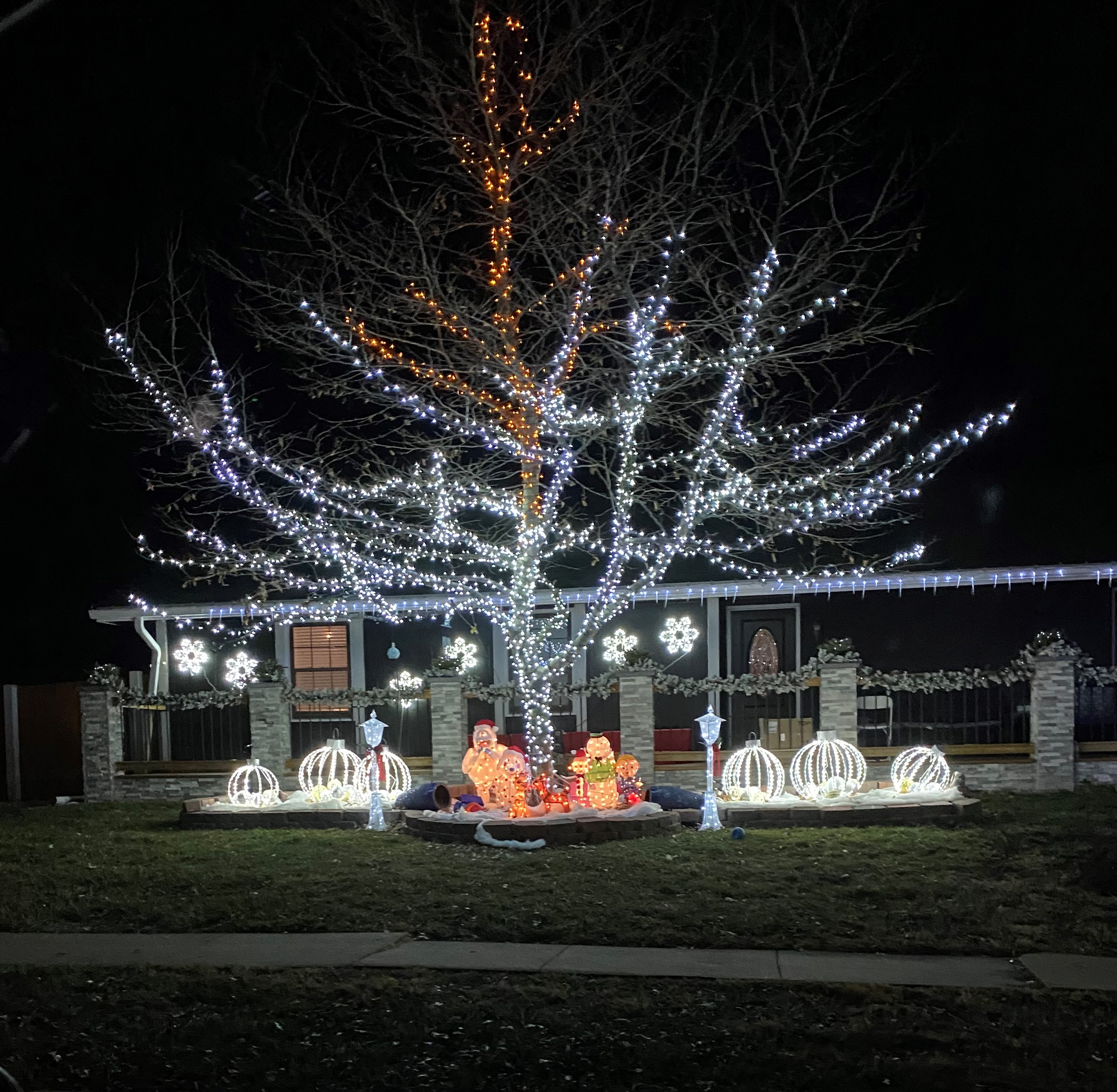 6. The 1073 Locomotive at Watson Park
A Lawrence classic!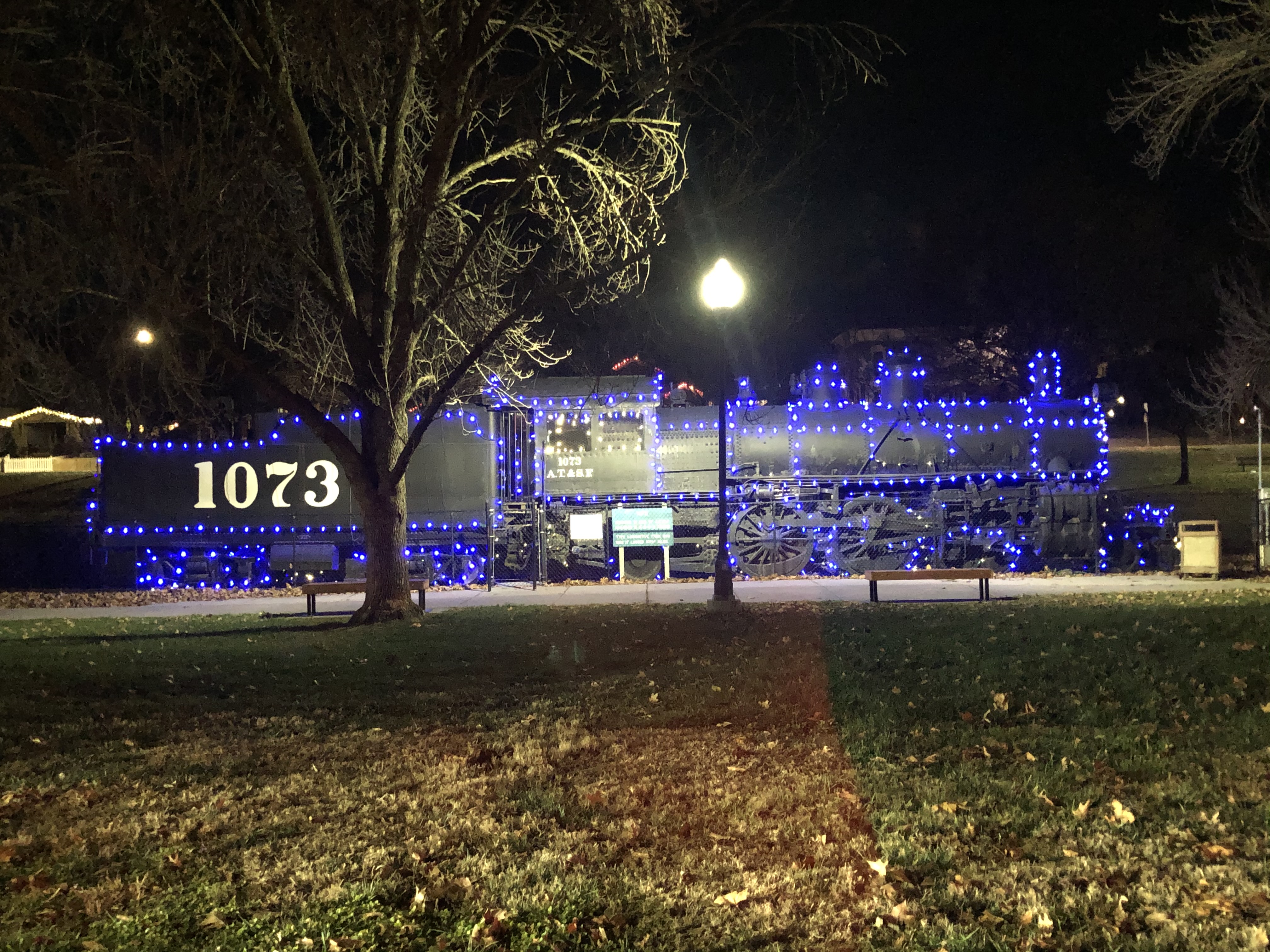 7. Constant Park at 6th & Kentucky
You'll see the sparkles of these lights while you're downtown for the locomotive.
8. South Park and Downtown Mass. St.
This one should go without saying, but the list just wouldn't be complete without it! Make sure you drive up Mass. St. before the holidays are over!
Where are your favorite places to view holiday lights in Lawrence? Somewhere we should know about? Find me on Instagram (@exploring_lawrence) and let me know!