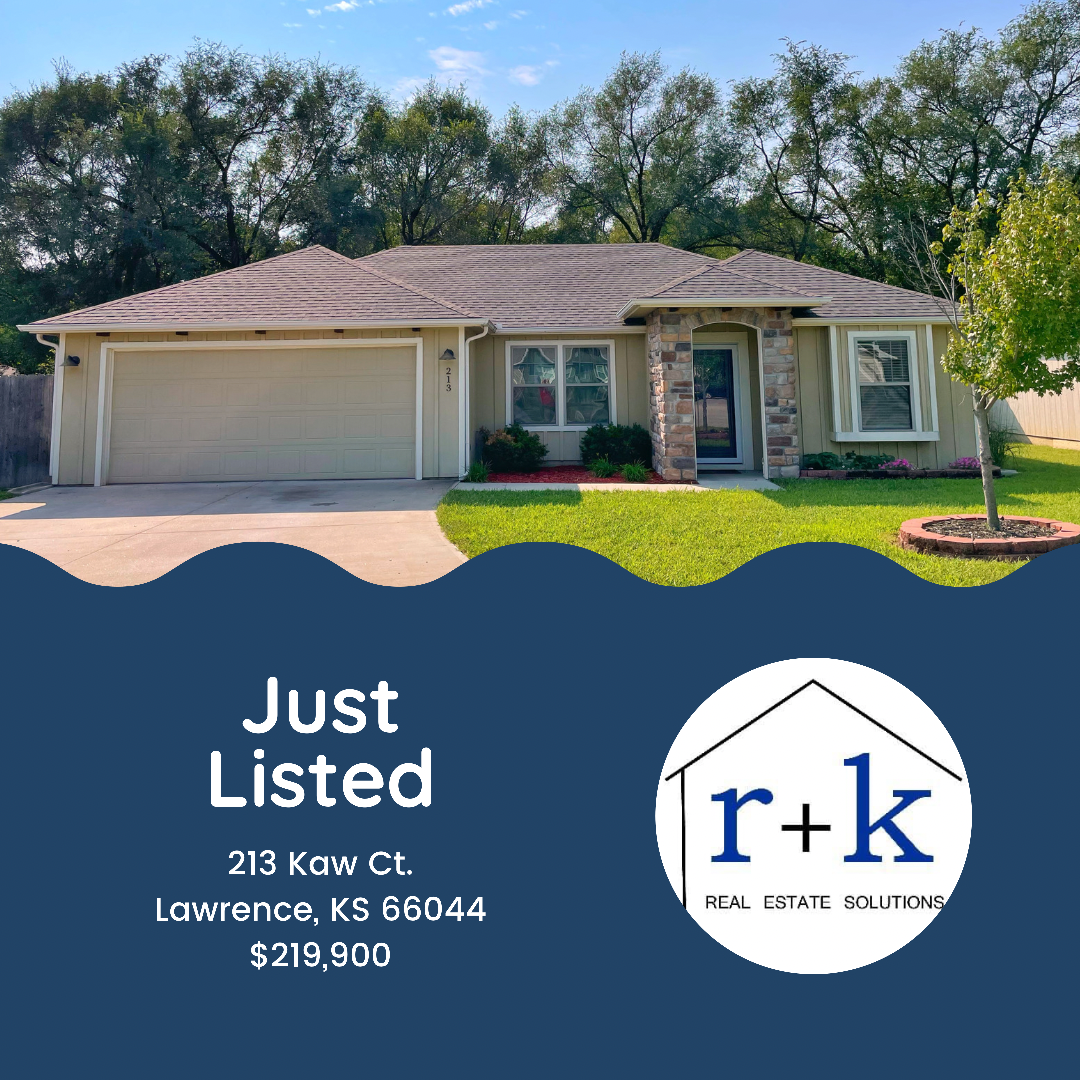 There's a je-ne-sais-quoi about North Lawrence. It's still Lawrence, but somehow also it's own thing. It can have an almost bucolic feel. Like someone picked up a small town somewhere in Kansas and grafted it right on to Lawrence's shoulder squeezed in between Downtown, the Kansas River, and the airport. It's quieter (except for when the trains come through). It has character. Hutzpah. And it's an awesome place to call home!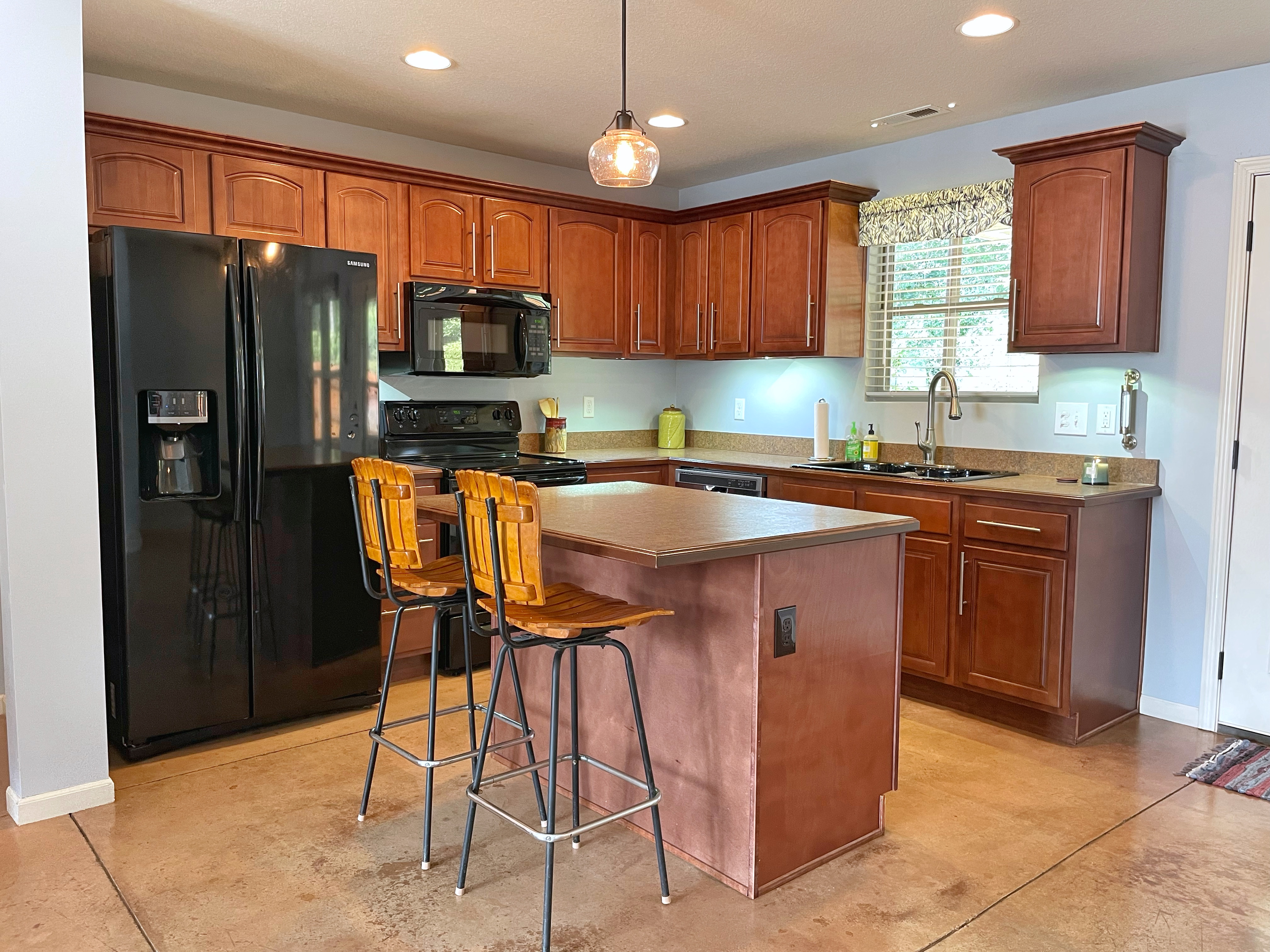 Well, that is, if you are lucky enough to find a place for sale here! That's where 213 Kaw Ct. comes in. A lovely 3 bedroom, 2 full bathroom home on a cul-de-sac in the recently built (2013) North Sycamore subdivision. That's right, a home that's less than 10 years old, deep in North Lawrence. Just check out the above photo of the kitchen. It features plenty of space on an open floor plan and concrete floors with lots of patina!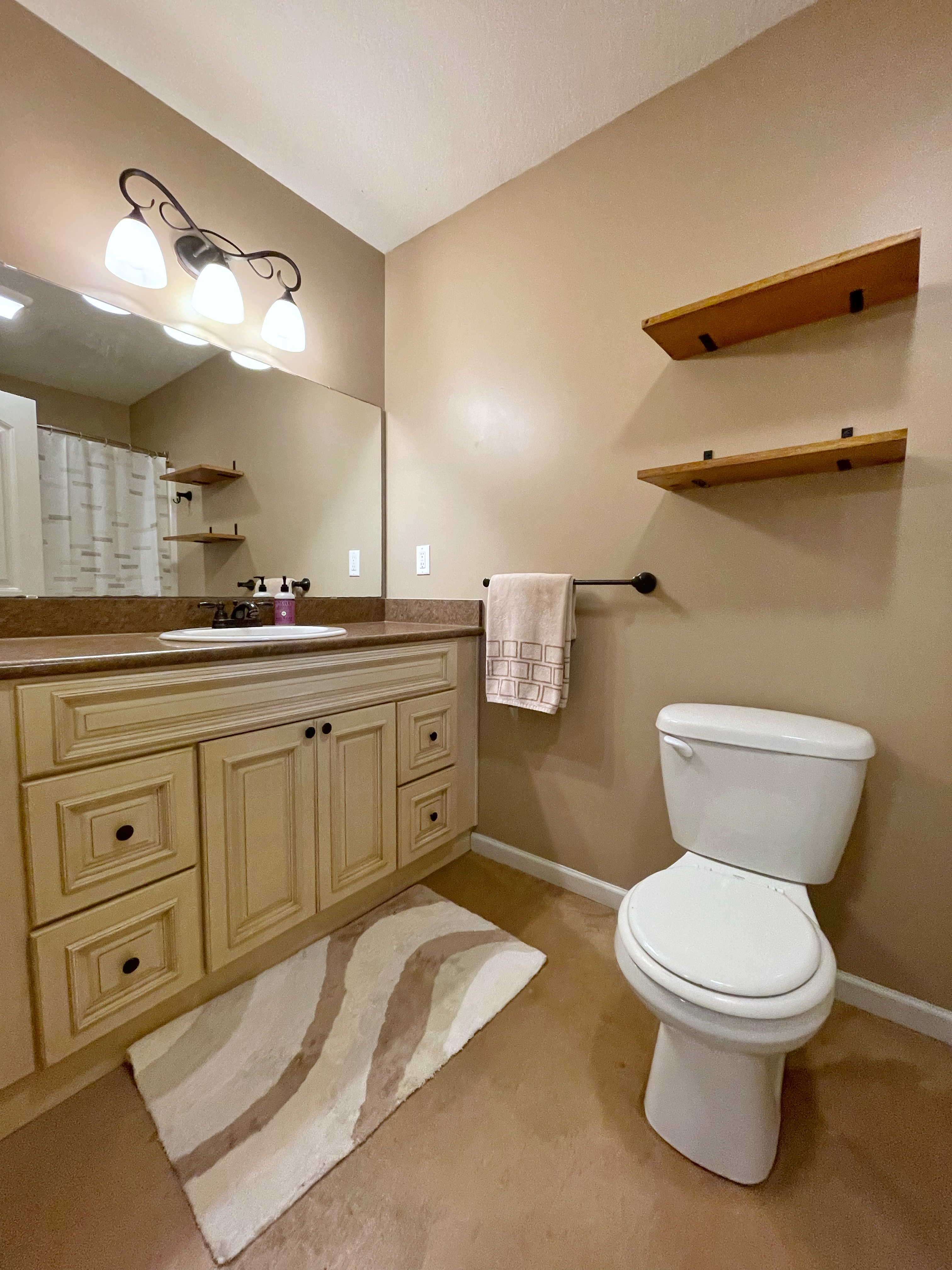 Both full bathrooms are quite large. That's another rare find in North Lawrence. Lots of little details add up and these bathrooms are sure please everyone in the family! This photo is of the Primary en-suite bathroom.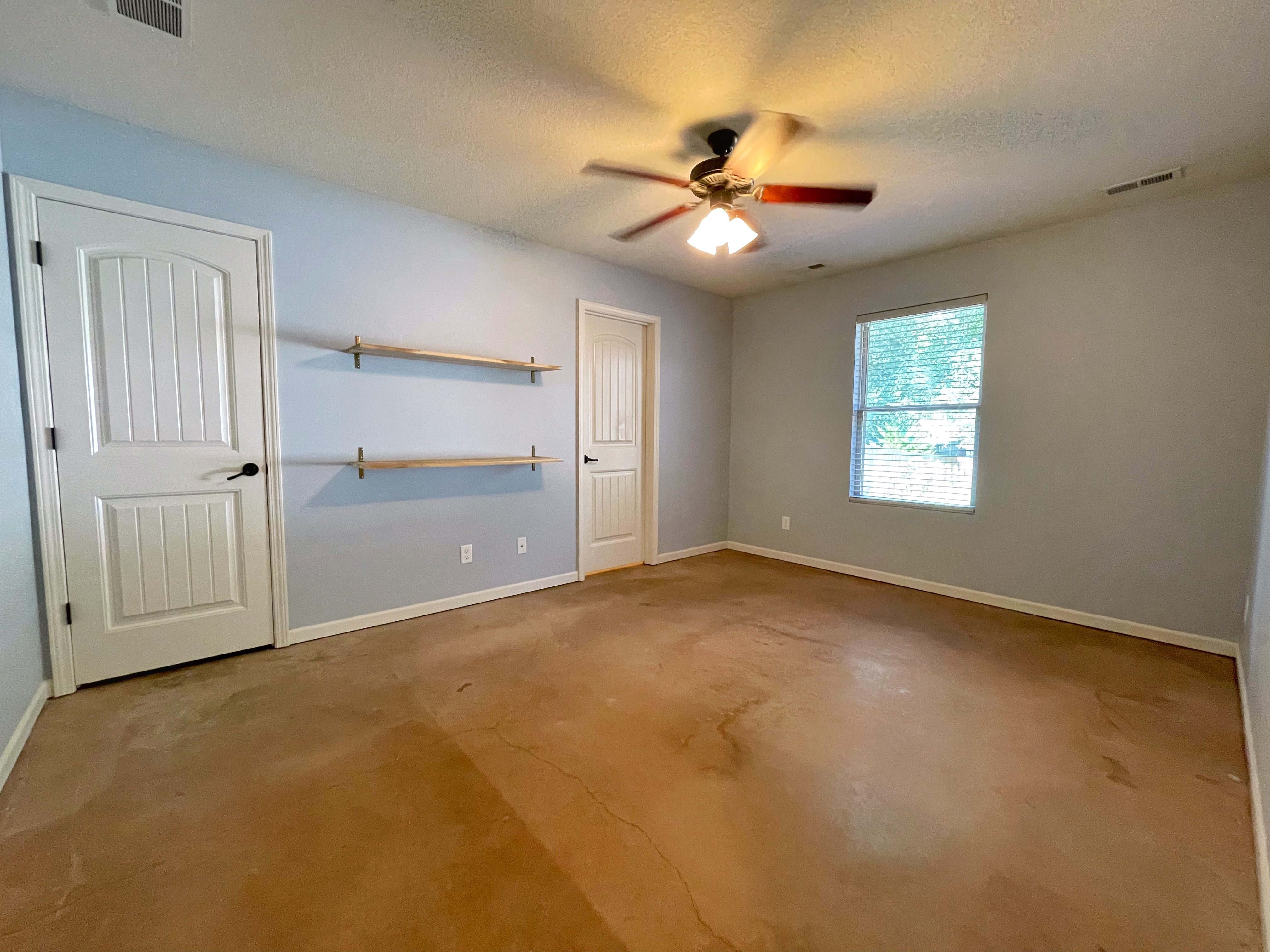 Speaking of the Primary bedroom, the above photo shows that it's clocking in a pretty good size at 15x11 ft. It even features a large walk-in closet! And there's more of those concrete floors. We love concrete floors and we're always pleased to see them put to good use instead of covered up. Just think of how easy they are to clean!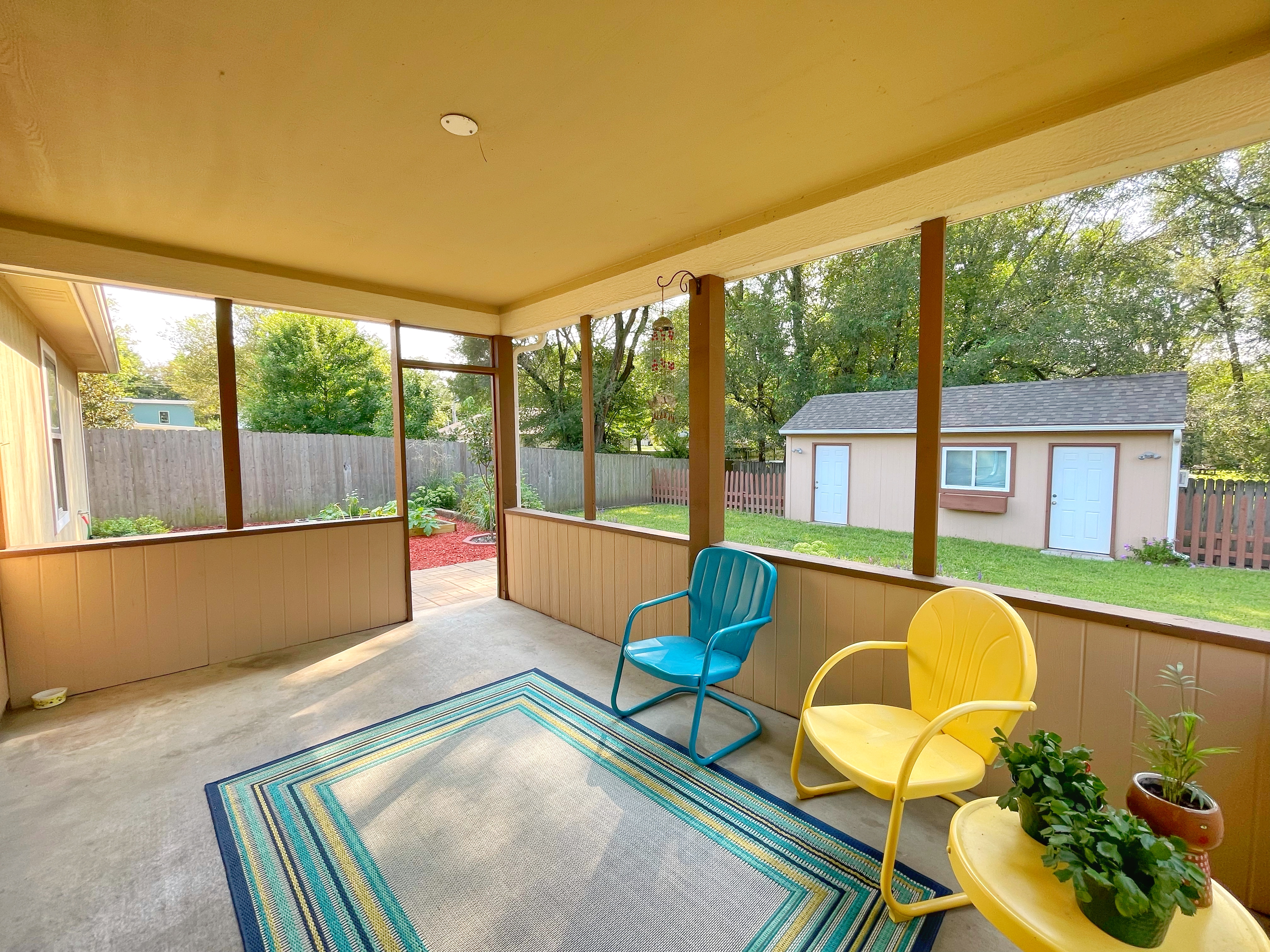 Let's head out to the backyard. We think this is the feature that's going to sell this house. Here we start in the covered back patio. Easily screened in or left open as it is, this is the morning coffee spot and the evening sunset/glass of wine spot!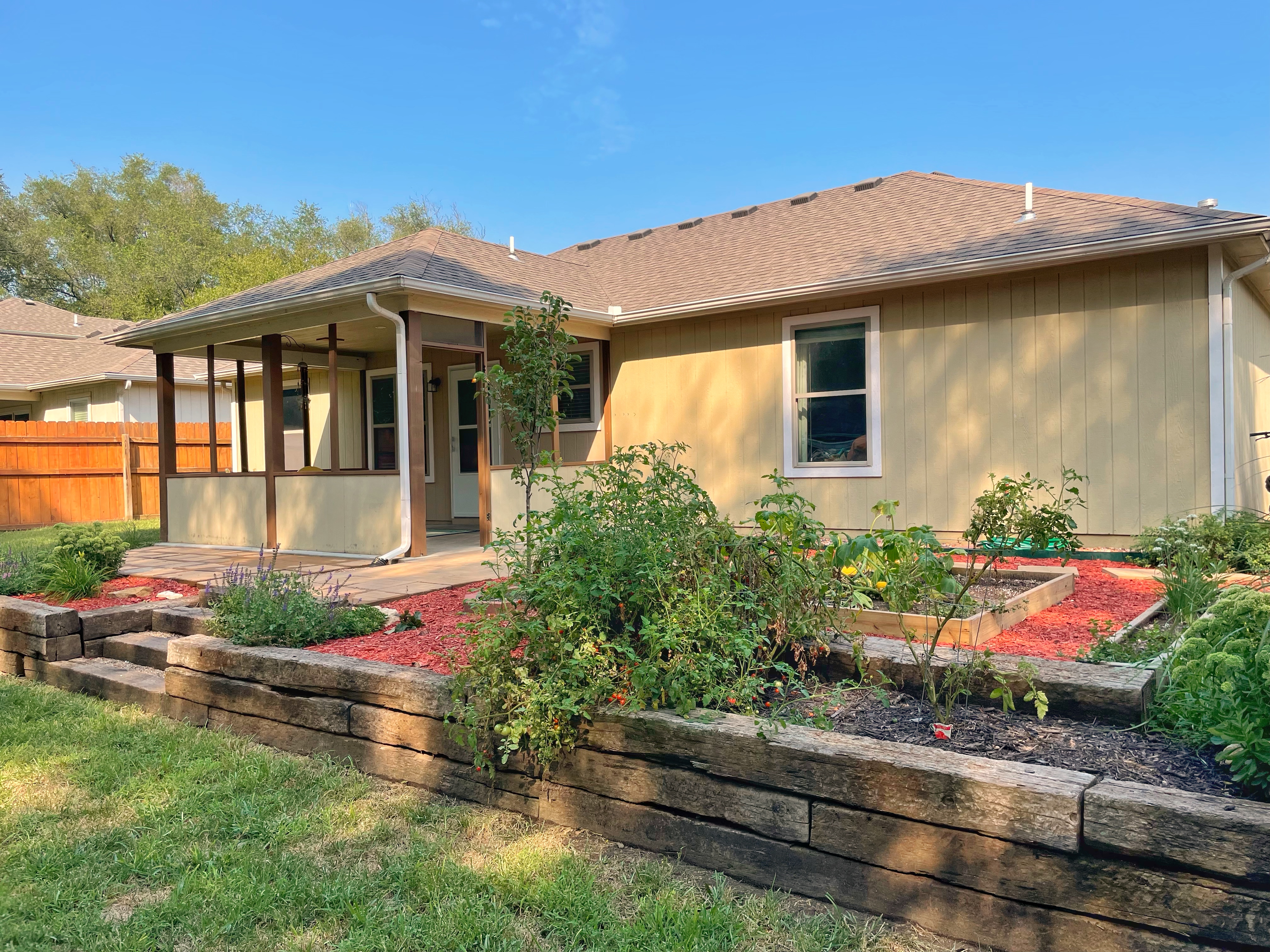 With tons of space, a perimeter wood fence, and a cute little garden, this backyard features privacy and function! If anyone's read our home blogs before, you know where this is going: Garden Party! We think that everyone should be interested in going to a North Lawrence Garden Party!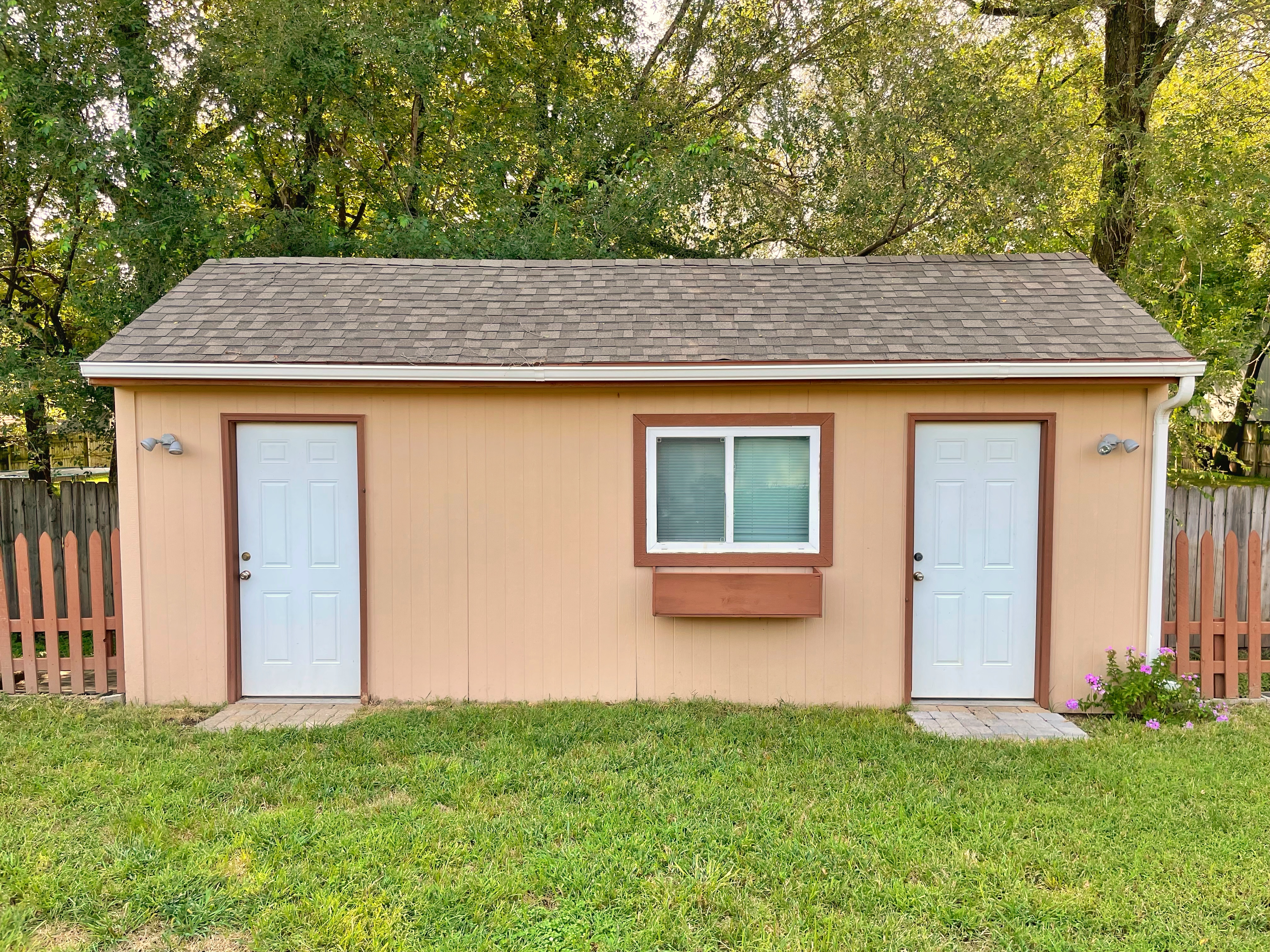 And to top it all off, just check out this shed! Fully powered with electricity, this incredible space could be a hobby/workshop, kids playhouse, extra storage, or a combination of any of those. We think that this may be this home's pièce de résistance!
For Listing Details, click here.
If you would like for us to feature your home here, find out more about our Home Seller Services.