March is here, but it doesn't quite look like it outside yet. Nevertheless, the grind of the real estate wheel lurches on! There's a certain way the snow looks when the sun shines bright and we think it makes this home look wonderful. We can only imagine how great it'll look when things green up. R+K Real Estate is proud to present 529 N 1737 Rd. Lawrence, KS 66049. Located just minutes west of town on hard-surface roads in a gorgeous, small rural residential neighborhood just south of Highway 40. If you're looking for that perfect country home, this is it!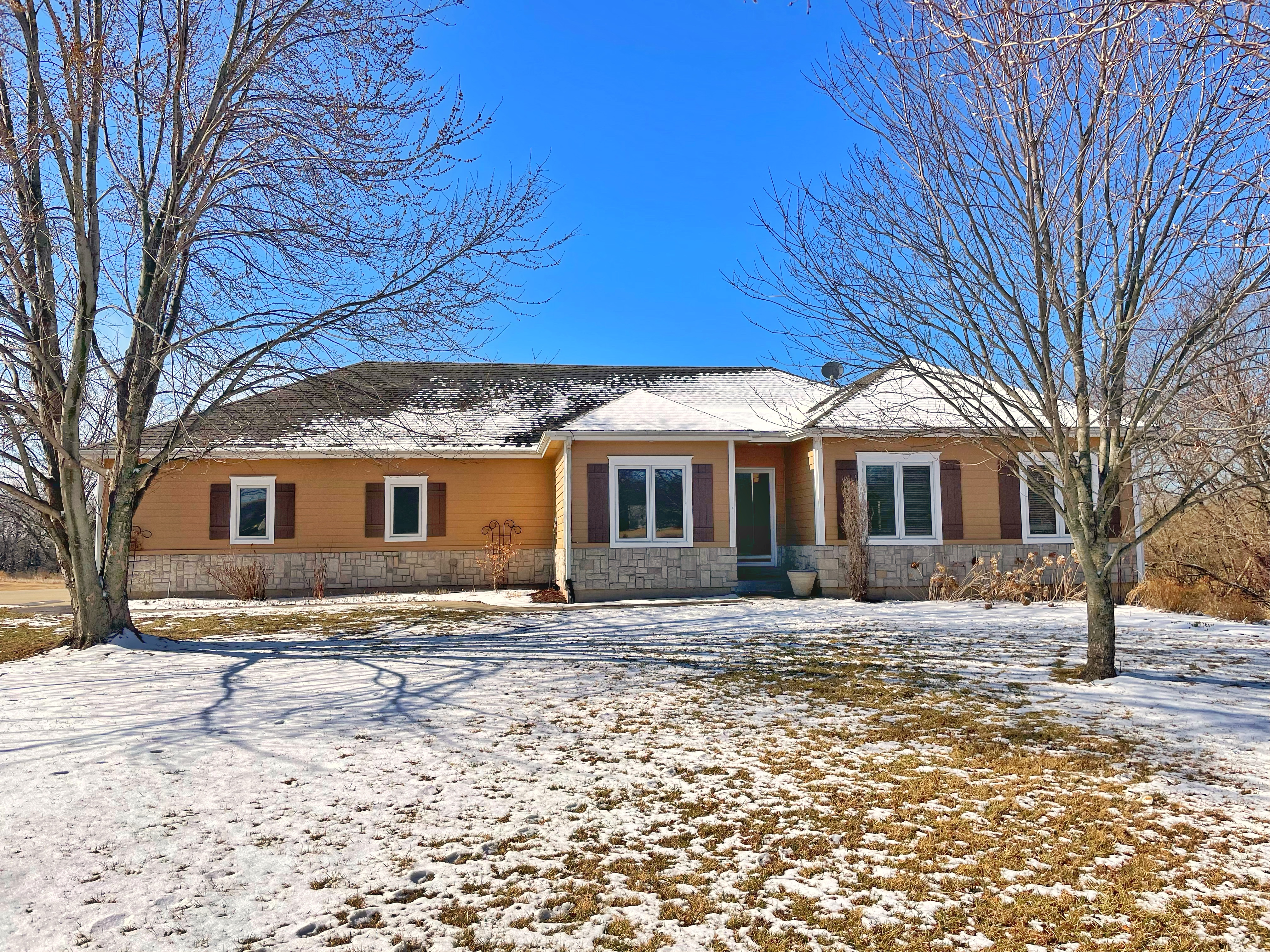 Sitting on 4.9 acres and clocking in at 3,495 sq. ft., this home features 5 bedrooms with an additional non-conforming bedroom downstairs. There are 4 bathroom areas, including 3 full baths and a 1/2 bath. The floorplan is best described as open, and the huge south-facing windows look out onto a large deck and the incredible view beyond! Let's check out that kitchen: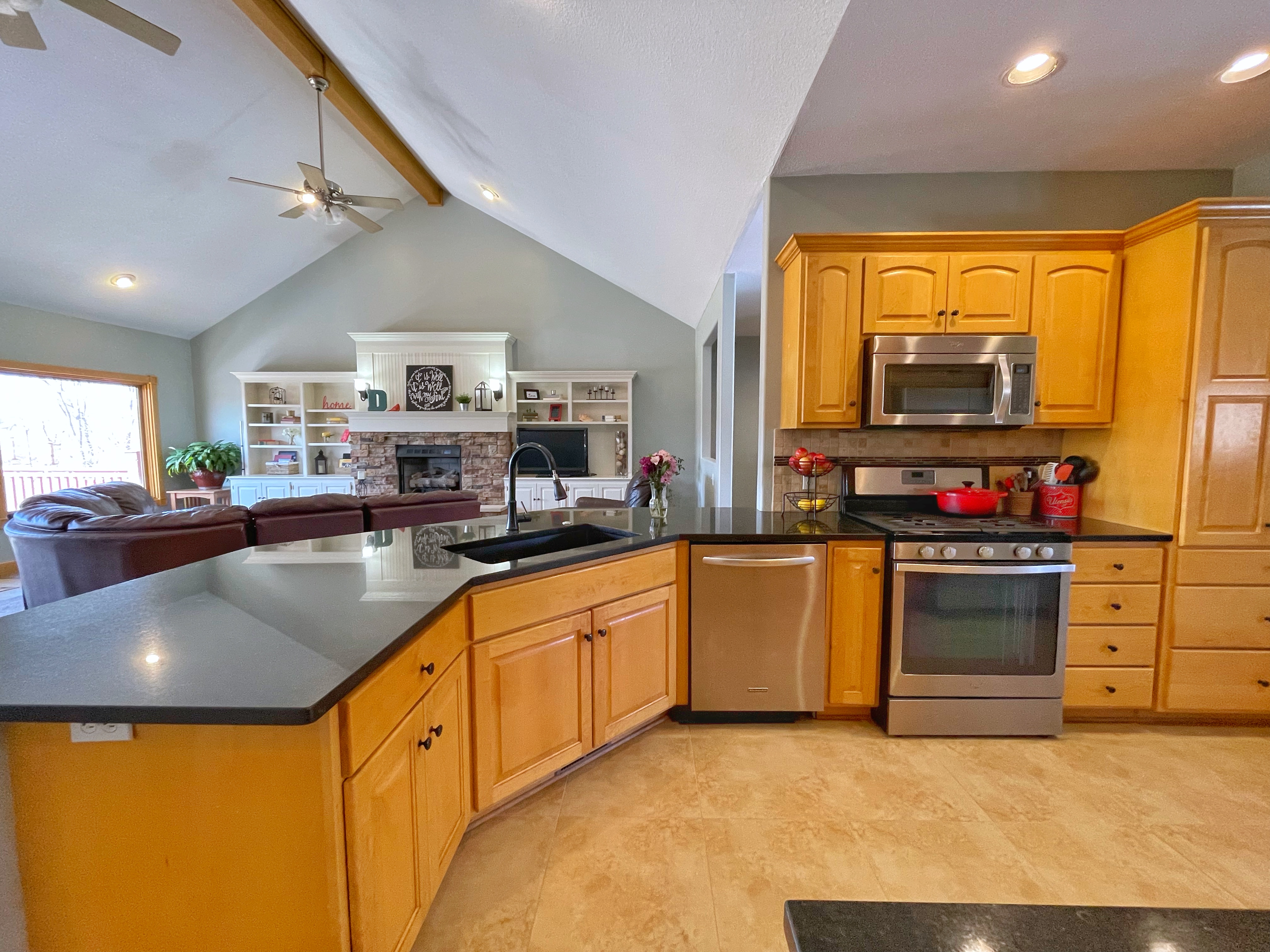 As you can see here, the kitchen is gorgeous! Maple cabinets and granite counter tops. Featuring a gorgeous tile floor and stainless steel appliances, this kitchen is perfect for any level of cooking all the way from take-out night to Thanksgiving dinner! Plenty of space to move around and entertain. The open floor plan is easily visualized here, making this space an incredible large-family gathering spot for any occasion, big or small! And with the back deck just to the left, the space feels even bigger than its square footage indicates. Let's head out to that deck now!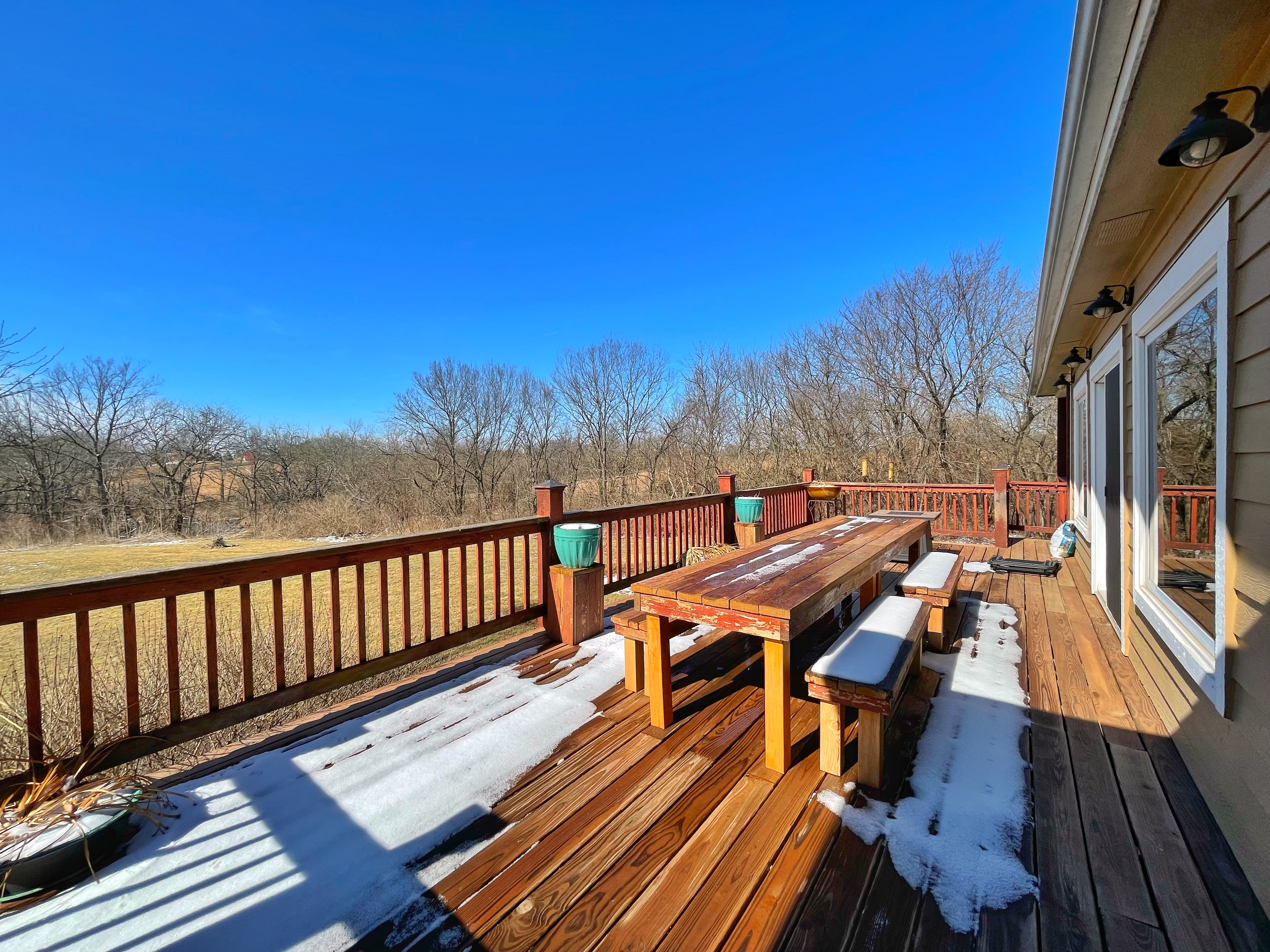 Not only is this deck gorgeous, but check out that view! This shot was taken in the morning and before things have had a chance to green up. But just imagine this view at Sunset in May! A perfect party spot or a perfect morning coffee spot. The possibilities are endless! We can picture it now: a 4th of July Garden Party!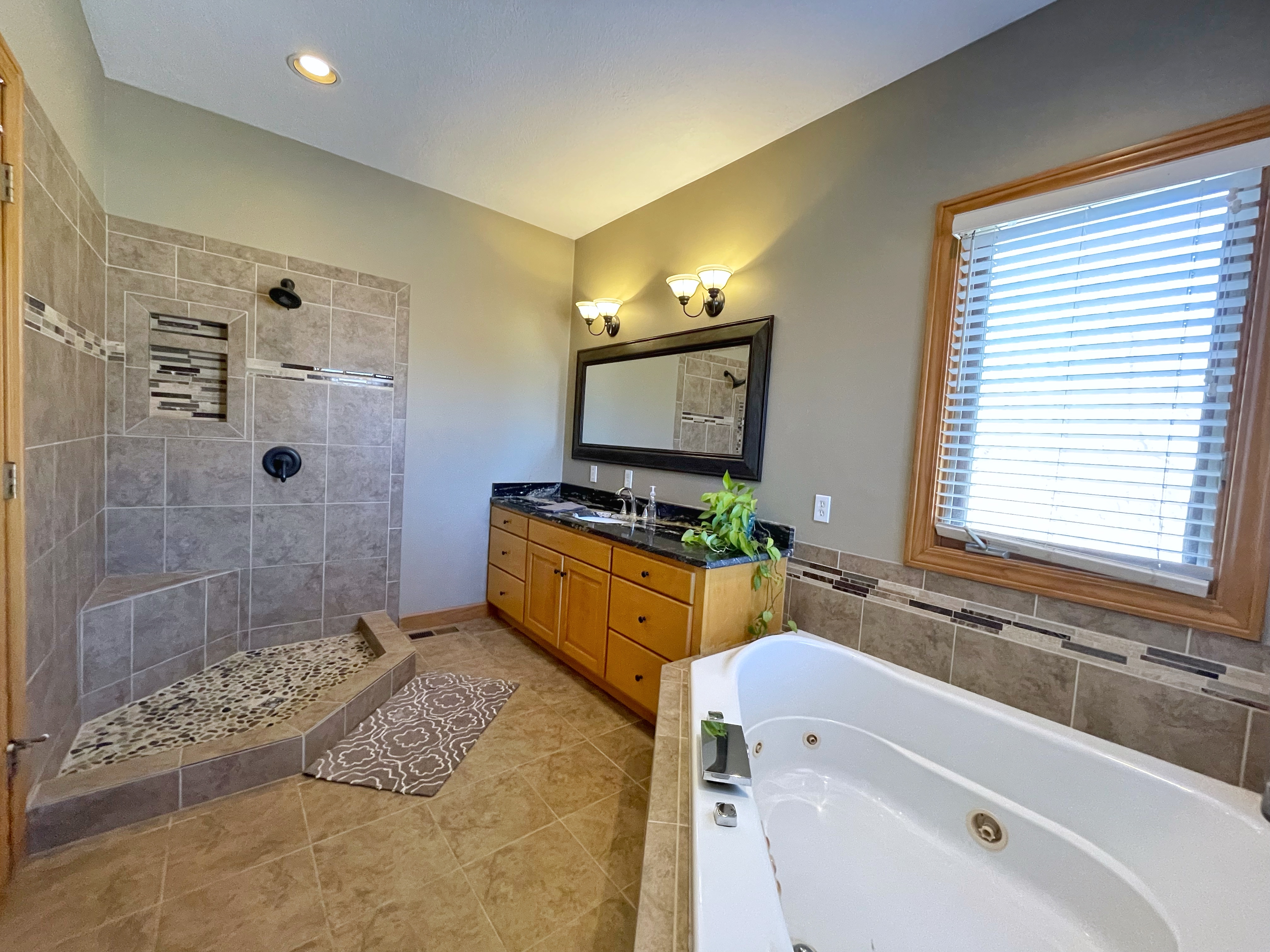 Heading back inside, we can't talk interior space without mentioning the Primary Suite. This wonderful en-suite bathroom is huge and simply screams luxury! Custom tile, large jetted tub, more granite tops and maple cabinets. The primary bedroom also has it's own access to it's own portion of the back deck space, as seen here: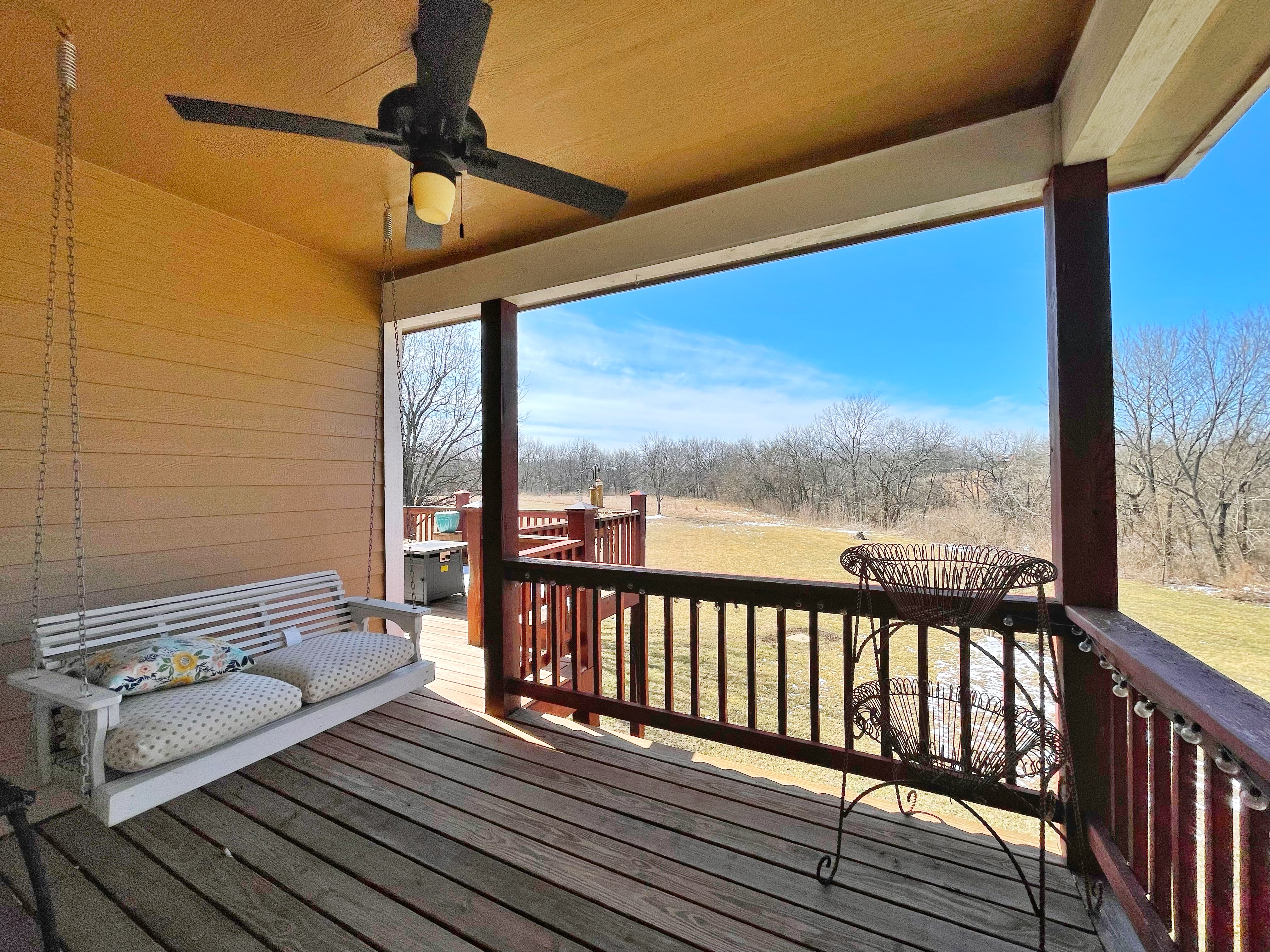 Again, that view!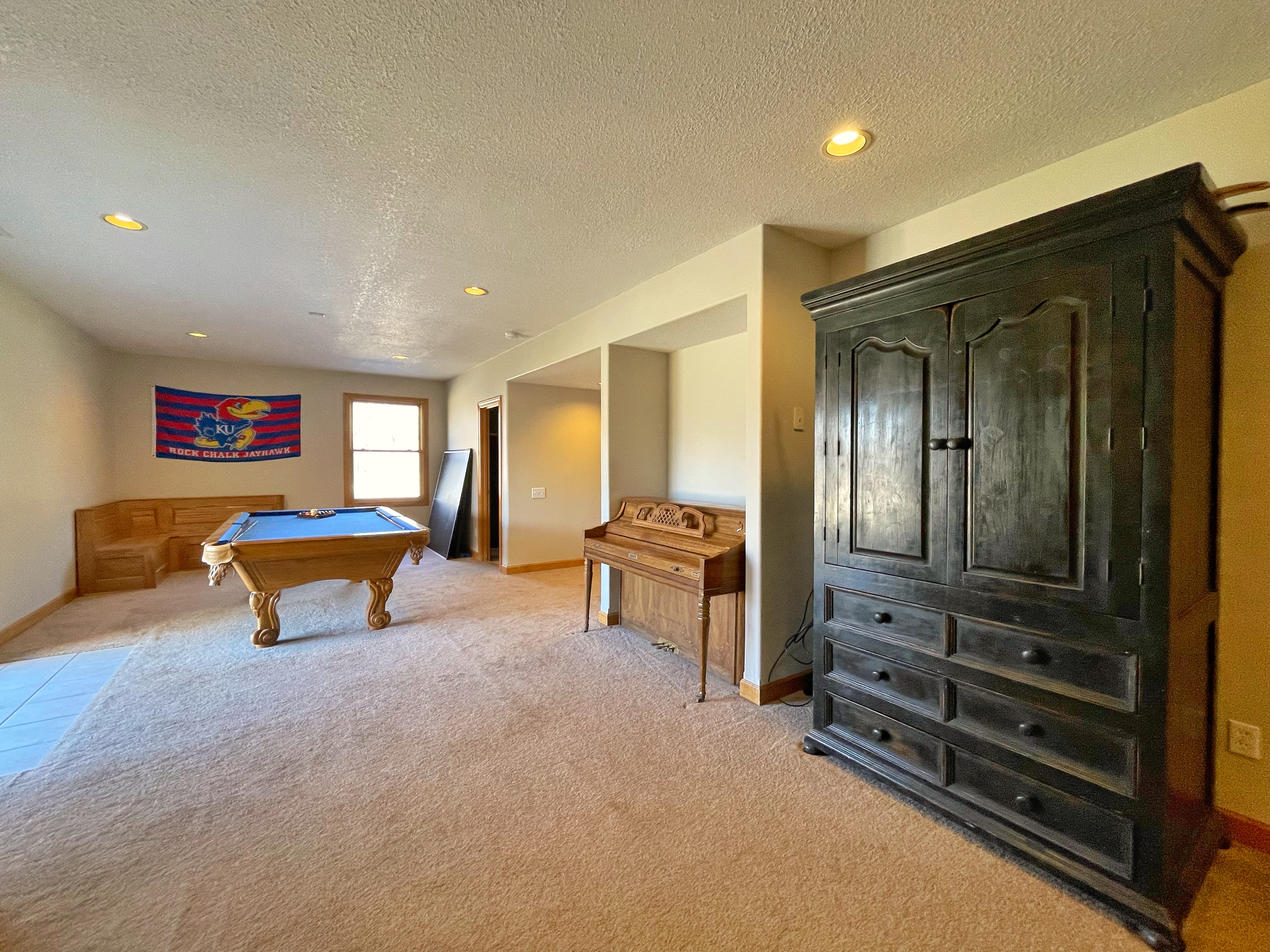 Ok, back inside again. This time we head downstairs. This full, finished basement adds so much to a home that already has so many great features. Easily accessed of the open floor living areas upstairs, this downstairs entertainment area is sure to please and accommodate the entire family. Plenty of play space and more! Behind the camera here are two more bedrooms and a TV entertainment area. Ahead, mid-frame, there's yet another full bathroom and through the hall there's storage space and a 6th non-conforming bedroom.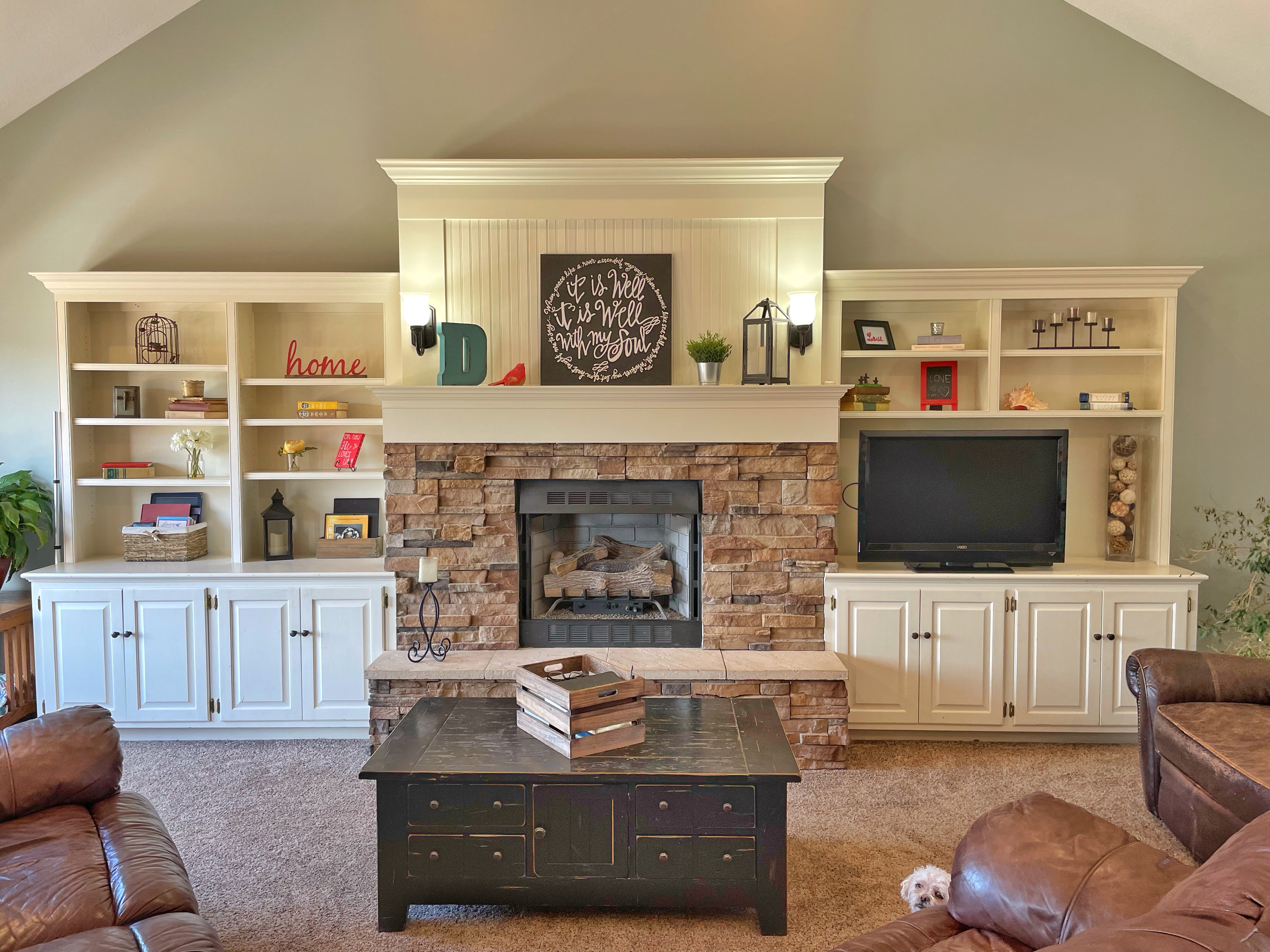 This home is truly special. The perfect spot to live in the country with just enough land, but not too much land. Extraordinarily well cared for, this home is sure to be a perfect match for it's new owner, whoever that may be. It's one of those places that welcomes you and provides everything you're looking for: Functional space, open floor, plenty of bedrooms, lots of warm and comfortable touches throughout. Hey, there's even a cute dog enjoying his day behind the chair!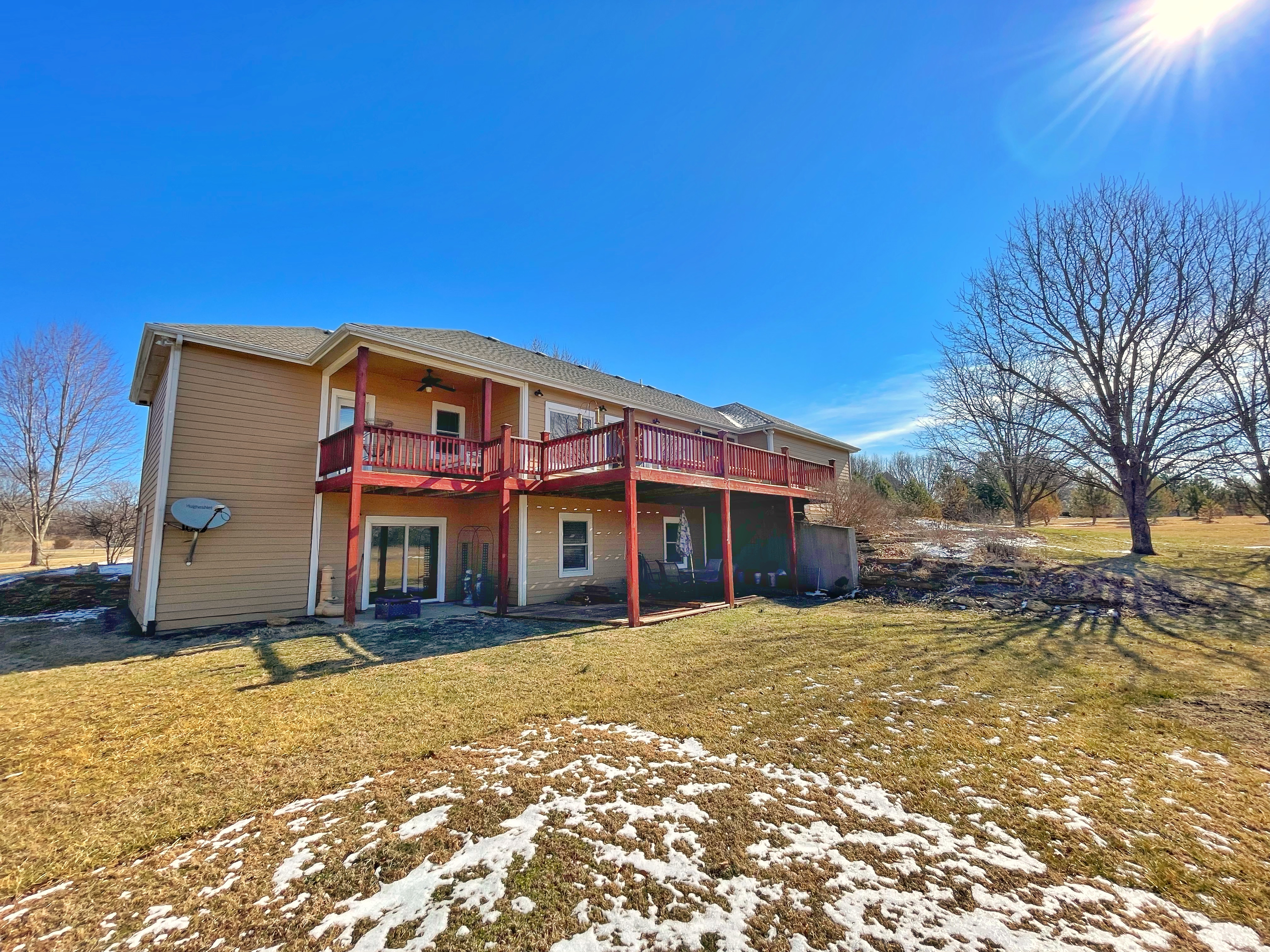 We know this home isn't bound to last long on the market. Few these days do. There's just not enough out there. So, it's an incredible opportunity when one like this comes along! The location and space just can't be beat. There's so many wonderful touches inside and out. The land is gorgeous. Just imagine what this will look like in just a month's time. About the time it would take to make an offer, close, and move in! We can't wait to see who the lucky buyers will be! Maybe you?
We appreciate bringing you on a tour of this gorgeous home! To inquire about a personal tour, contact Ryan at 785-218-1975.
For Listing Details, click here.
If you would like for us to feature your home here, find out more about our Home Seller Services.
If you're thinking of buying a home this Spring, find out what we do for our buyer clients on our Buyer Services Page.